NEI Investments director reflects on four dramatic developments that showed the power of active investing at boardroom level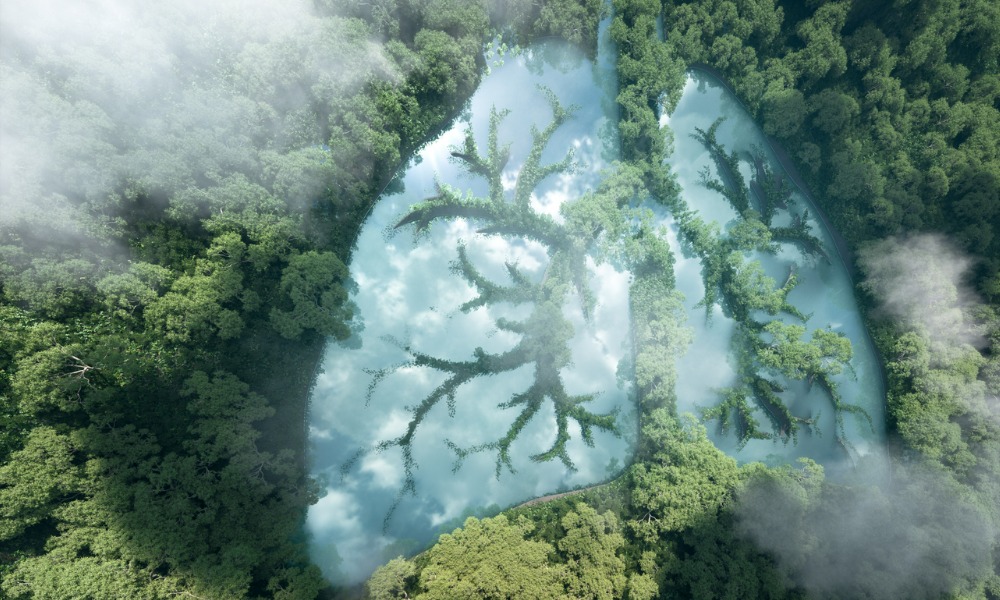 May 26, 2021 will go down as a pivotal day in the world's transition to a low-carbon future. History will be the ultimate judge, of course, but a combination of investor, court and corporate actions have super-charged the move to a net-zero world.
Jamie Bonham, Director Corporate Engagement, NEI Investments, certainly believes the day will go down as one of the most important because of four major developments. ExxonMobil board members were ousted in a proxy battle, Royal Dutch Shell were ordered by court to reduce carbon emissions, and Chevron shareholders voted in favour of the scope 3 emissions proposal. Finally, and thanks in part to NEI's longstanding engagement relationship, Suncor Energy unveiled its new corporate strategy and plan to reach net zero.
Compounding these momentous events was the report from the International Energy Agency earlier in May. Net Zero by 2050 was billed by the IEA as the "world's first comprehensive energy roadmap". Bonham called this a "a massive pivot" by an organization that had previously served as the go-to authority for fossil fuel industry players looking to shore up their traditional views and defend their business models.
Within the report's roadmap are 400 milestones, including no sales of new internal combustion engine passenger cars by 2035 and that the global electricity sector has already reached net-zero emissions by 2040.
Bonham said: "If there was ever any doubt the energy transition is under way, that doubt should now be wiped out. The ground has shifted dramatically, with some formerly staunch proponents of the status quo crossing the aisle to stand firmly in the transition camp. That is momentum—and it's only going to grow.
"For any people still uncertain about the power of active ownership and the impact of corporate engagement, these events should make that value proposition crystal clear. For the most part, they were either heavily influenced or driven exclusively by investors."
Bonham broke down each development for WP, explaining how they happened and their significance.
Drama in the ExxonMobil boardroom
In a nutshell, the company lost a proxy fight with investors, losing three board members to newcomers with a more progressive climate agenda. The campaign to replace Exxon's board members was led by a hedge fund called Engine No. 1, while other backers included heavy hitters such as the New York Common Retirement Fund and the California Public Employees Retirement System.
Bonham's verdict: "Our view is that of all the major U.S. oil and gas companies, Exxon is likely the best situated to take on the energy transition successfully. They have an integrated business model, they are renowned for their R&D capabilities, and they have credible climate experts on the payroll. This has made their intransigence on moving faster all the more frustrating for investors.
"Despite the much-needed infusion of new blood, we do question the efficacy of a board divided. It will be interesting to watch as the company moves forward with its transition planning. We look forward to tracking their progress."
Royal Dutch Shell told to up its game
Shell lost a court case in the Netherlands and was ordered to reduce its carbon emissions by 45% by 2030 versus 2019 levels, putting it in line with the Paris Agreement. The court decision suggests other multinationals in the sector ought to now make a concerted effort to follow suit. Pointedly, the ruling said Shell's policy was "not concrete" and had "many caveats".
Bonham's verdict: "Our hope is that even the threat of legal action, now that a precedent has been set, will be enough for companies to scale up their ambitions. It's important to note that Shell is appealing the decision, so it's not a done deal just yet."
Chevron shareholders back scope 3 emissions proposal
Chevron shareholders voted 61% in favour of a resolution asking the company to reduce its scope 3 carbon emissions, which are indirect emissions associated with the consumer use of a company's products all the way down the value chain. In short, it could radically change their business.
Bonham's verdict: "The proposal did not require Chevron to set a specific target, nor did it set a timeline. But it's another clear example of shareholders' growing desire to force change on companies they deem to be dragging their feet.
"For context, consider that if you take all the climate-related resolutions passed so far this year – and the year's not over yet - there have been almost twice as many majority votes in 2021 than in all other years combined since the very first climate resolution was filed. Something has shaken loose when it comes to investor expectations, and companies should be taking note."
Suncor Energy collaboration begins to bear fruit
The company is taking proactive steps to set itself more firmly on the path to net zero — before its investors take matters into their own hands. NEI is one of those investors and has been engaging Suncor for more than a decade, and collaborating on its transition planning in earnest for about six years.
The strategy unveiled on May 26 marks a high point in the partnership and includes a plan to for achieving net-zero status by 2050, with no net growth in production and an absolute greenhouse gas reduction target for 2030. Suncor is turning its focus to opportunities in hydrogen, renewables, and carbon capture, utilization, and storage.
Bonham's verdict: "We feel the strategy is well-suited to the company's integrated structure, in that it takes advantage of built-in strengths throughout the organization, includes capital spending commitments, and identifies key technologies for near-term and longer-term projects.
"What's more, Suncor has identified itself as among the largest consumers of its planned new energy sources. In other words, the company is building capabilities to satisfy itself as the primary market for its products, thus reducing the market risks associated with developing new lines of business."
Overall, these events are hugely significant and have put "a strong wind" in the NEI sails. Bonham is bullish on the future and believes that if companies the size of ExxonMobil and Chevron can no longer keep a lid on their shareholders, and Shell's lawyers can't beat back a court case brought by a handful of environmental activist groups, then no one can.
"That's a good thing, in our view," he said. "It likely means corporate resistance to transition planning will in the worst case diminish, and in the best case, turn the defensive stance of companies in the sector to an offensive one, much like Suncor has taken."