Director and CEO of Carbon Streaming sees massive potential for investors in burgeoning carbon credits markets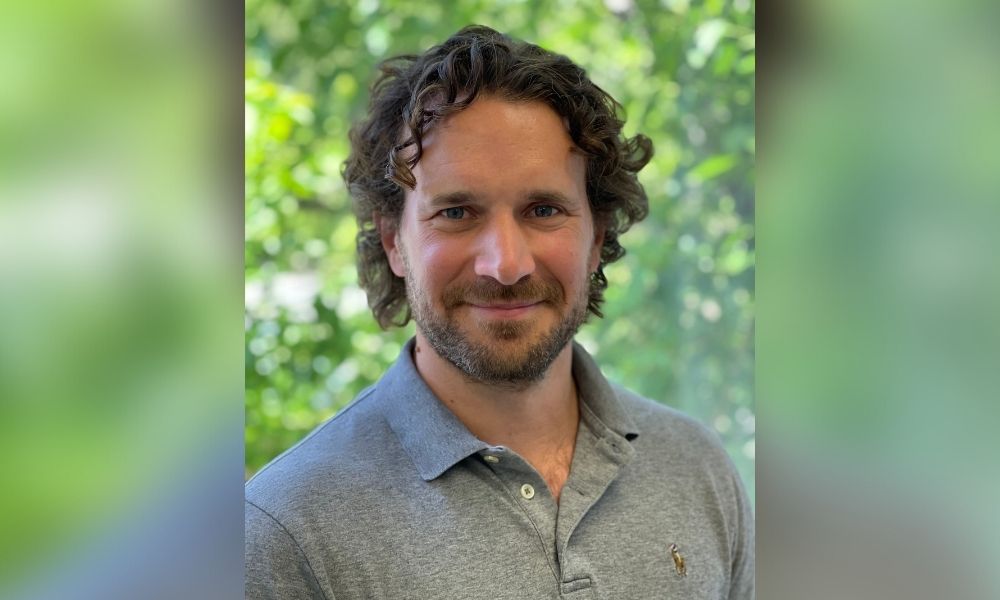 In July last year, Carbon Streaming, which applies the tried-and-tested model of royalty-based financing to carbon projects around the world, made its debut on the NEO Exchange. Since then the firm has gathered significant momentum, and it doesn't plan to slow down.
"We've seen just a tremendous response to the public listing in Canada," Justin Cochrane, founder and CEO of Carbon Streaming, told Wealth Professional. "We also upgraded our listing on the OTC markets in the US, and are pursuing a US listing strategy in the first half of this year. So we're aggressively trying to build awareness among investors, project developers, and carbon market participants."
While climate change is steadily and surely taking its place among the top priorities of ESG-oriented mainstream investors, their awareness of carbon credits, a financial instrument used to control industries' carbon emissions and support projects that have a positive direct or indirect impact on climate, is still very limited. That's a possible missed opportunity, according to Cochrane, who sees tremendous return potential in the emerging asset class.
"Carbon credits are a new asset class for many investors, and they tend to be uncorrelated with a number of other commodities and lines of business," he says. "Carbon credits as a commodity have performed exceptionally well. When you look at 2021, the EU compliance market was up around 140% for the year. The GEO spot carbon contract was up almost 1,000% in 2021. That's multiple times the return we've seen in bitcoin, oil, or the S&P 500."
In that context, the 15% internal rate of return targeted by Carbon Streaming – which can go north of 20% and even 30% in some scenarios, should carbon prices rise – may seem very tame. But for investors who wish to make a positive impact without missing the performance they would have gotten from investing in broad equity indices, those figures could be more than satisfactory.
As with any form of investment, participating in the carbon credits markets entails a certain degree of risk. According to Cochrane, investors looking to dip their toes into that space should be mindful of the differences between compliance or regulated carbon markets, a US$400-billion industry that's subject to government regulations or oversight, and voluntary carbon markets, where the forces of supply and demand hold more sway.
"When you're buying those credits [in the voluntary market], you need to ensure that you're investing in the right projects," he says. "There are almost 6,000 Carbon projects in existence today across many different jurisdictions. At Carbon Streaming, we do a lot of due diligence and spend a lot of time with our own team and consultants to ensure that we're investing in the right projects. That process is incredibly important because we're investing our money for, in some cases, a 30-, 40-year time horizon."
While the idea of investing outside regulated markets might cause more than a little unease in investors of any stripe, Cochrane emphasized that efforts to stem the impact of climate change are mushrooming across the world. Some very worthy projects are being undertaken in jurisdictions to which regulated markets are not open, which is where he says voluntary markets have an opportunity to pick up the slack.
And while compliance markets often lend themselves to higher pricing than voluntary markets, the voluntary market for carbon credits crossed the billion-dollar mark last year. The slice of the market represented by credits linked to projects aimed at stemming deforestation, Cochrane adds, saw nearly 300% growth between September 2020 and September 2021 last year, and his firm doesn't see that trend fading in 2022, or even through the rest of the decade.
"Not every carbon credit is created equal; they each have their own community and social benefits, as well as biodiversity benefits," Cochrane says. "We see lots of fascinating new projects that are being developed to meet demand from corporate entities and governments looking to offset their carbon emissions. At Carbon Streaming, we have a large pipeline of over $700 million in transactions that we're working on, $200 million of which we consider near-term. We're really focused on supporting this industry by addressing this massive increase in demand and increasing supply at the same time."