How national non-profit helps more sidelined female professionals regain lost ground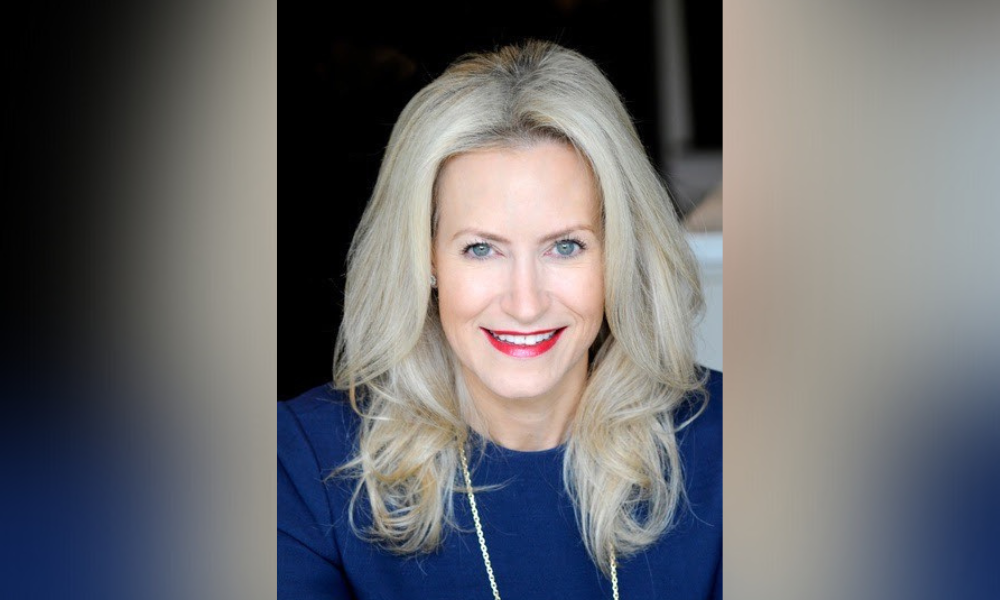 For any professional, it's tough to climb the corporate ladder. And for women who get sidetracked from their careers, the ascent is even tougher.
Aside from negative stereotypes about their skills, microaggressions, and burnout, women are more likely to be derailed because of pregnancy and maternity. Based on data from the 2016 census, a 2019 study by RBC Economics research found women typically see their pay decrease by about 48% in the first year after giving birth, and that hit to their earnings lasts up to five years after having a child.
That same trend is clear in the finance space. According to Lara Zink, president and CEO of Women in Capital Markets, women professionals whose careers get derailed mid-stream may find it hard to recapture the same opportunities from where they left off.
"In finance, but also in many different industries, an individual's network is critical for opportunity," Zink says. "If you've had an extended absence, or you're new to Canada, rebuilding that network is so important. And our Return to Bay Street program accelerates that process for these individuals."
Open to women across the country, WCM's Return to Bay Street program is an industry-wide collaboration that supports relaunching women's careers in the financial sector. Sponsors are also looking for candidates from Alberta and Quebec or those looking to relocate.
This year, WCM increased the cadence of applications for the program, revving it up from just one submission cycle per year to three. The first cycle for 2023 closed on February 22; Cycle 2 runs from May 1-May 22, and Cycle 3 is from September 4-September 25.
"Last summer, we had extensive discussions with our sponsors and successful Return to Bay Street candidates. Based on that, we decided to introduce two additional hiring cycles each year," Zink says. "We're also now using an external partner to vet our applications and ensure our sponsors receive high-quality candidates for consideration."
The RTBS program currently has 13 sponsor partners: ATB, BMO, CIBC, Gluskin Sheff, iA Financial Group, Mackenzie Investments, Manulife, Onex, OTPP, PwC, RBC, Scotiabank, and TD. Over its 13-year history, RTBS has provided an on-ramp for 106 experienced women to resume their career in the Canadian finance sector.
This year, WCM expanded the program to include newcomers to Canada – a vital upgrade as the trend of immigration continues to shape the country's economic makeup. Among the first wave of candidates in 2023, Zink says, is a recent immigrant who was introduced to the program through a partnership with the CFA Society in Ukraine.
According to Zink, candidates for RTBS must have at least three years of experience in finance and should have been out for at least 18 months. Successful candidates receive a one-year complimentary membership to WCM, which includes access to one of the organization's other career acceleration programs.
"In the last couple of years, we've also arranged for successful candidates to have guidance from one mentor within WCM, as well as external mentor support in their on-ramping," Zink says. "This year, we have 200 professional volunteers participating in our mentorship program."
The impact of RTBS has magnified over the years. As more people become aware and submit their names for consideration in the program, it's widened the opportunity for Canadian finance companies to diversify the mid-level talent in certain parts of their organizations.
Looking beyond RTBS, WCM has close to 50 corporate sponsors supporting all its programs, making it a formidable driving force when it comes to advancing female representation in the financial industry. Still, with the looming threat of an economic downturn, Zink is urging the industry to not fall back into its old patterns.
"We're hearing more and more about the threat of recessionary pressures. … We certainly hope that ultimately, if we were to fall into recession, we don't erase a lot of the progress we've made in terms of driving equity into our organizations," she says. "We believe it's critical to focus on driving equity in all of our organizations regardless of shifting economic tides."