Only 25% of Canadians have confidence in their capacity to make profitable investments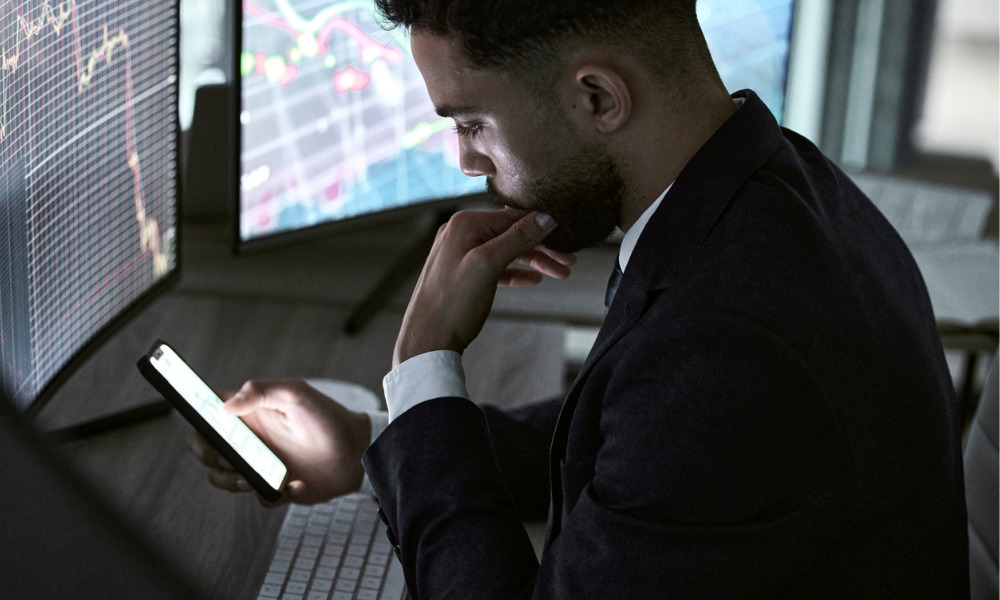 Emmie Fukuchi, chief experience officer of Co-operators, believes the knowledge gap facing young Canadians intensifies "the challenges of today's economic climate, including high interest rates and cost of living."
In its latest survey of Canadians aged 18-44, Co-operators, a Canadian financial services provider, found that just 26% of younger Canadians feel confident in their ability to select profitable investment possibilities. Meanwhile, 38% of respondents said they don't fully understand their available investing possibilities. Nearly half, or 44%, of respondents claim they don't feel like they have enough money to invest.
"It is concerning that at a time when we have so much information at our fingertips, younger Canadians do not feel empowered to make investment decisions that will help them achieve their financial goals," Fukuchi said. "It's our responsibility as financial services providers to deliver credible information and engage in honest, transparent conversations about how even the smallest actions today can secure tomorrow's future."
Most significantly, just a third (38%) of respondents think their present investment practices are preparing them for financial security in the future and that recent stock market changes have left 37% of respondents reluctant to invest. Half of those polled work with a financial advisor, compared to Canadians aged 55 and over, but among those who do, most say their advisor gives them more confidence in their financial choices.
According to the poll, just 26% of Canadians aged 18 to 44 think their investment accounts are providing them with the highest returns, and only 15% choose to invest in cryptocurrency over conventional assets like stocks, bonds, or mutual funds. These results imply that Canadians aged 18 to 44 may be more inclined to invest in non-traditional assets than in traditional ones.
Male respondents (40%) were more likely than female respondents (14%) to say they were confident about their ability to choose investments that will provide a return, underscoring the different ways in which the two sexes approach making decisions about investments.
"This lack of confidence and hesitancy truly underscores the need for professional and trustworthy financial advice," said Jessica Baker, Vice President of Co-operators Advisor Network. "Regardless of how much money they have to start, young Canadians can work with a financial professional to build a financial plan that works for them and their unique financial situation."
Young Canadians who are confused about where to begin when it comes to investing may get guidance from Co-operators. It suggests that regardless of where people are in their financial journey, there are several trustworthy, licensed financial specialists prepared to offer good advice.
Social media is a good place to start, but Co-operators advises Canadians to speak with a qualified financial advisor to create a customized investing strategy. It also that suggests that the best approach to safeguard their financial future is to start saving early and consistently. Depending on a person's financial status and aspirations, financial consultants can assist in developing a customized strategy.