Based on their sustainability score, we present the list of top investment vehicles in the country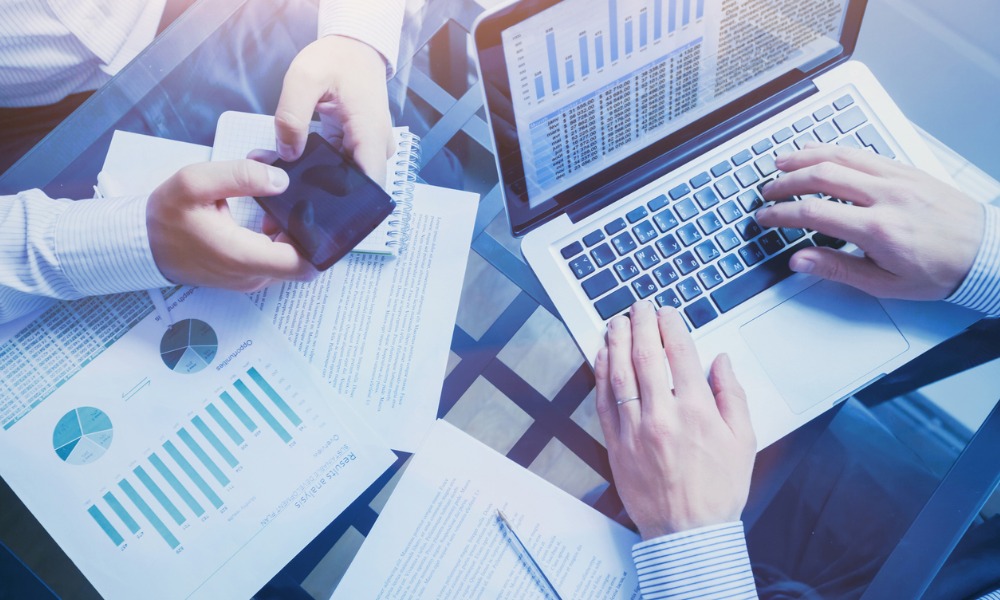 Investors increasingly want to make a difference with their investments – and funds are becoming more and more geared to helping our planet as well as our returns.
In 2020, Statista released a ranking of the top equity mutual funds and ETFs based on their sustainability score. The survey was carried out by Corporate Knights and featured 700 respondents. Sources included Fundata, Responsible Investment Association, Refinitiv and InfluenceMap.
Here are the top 10 equity mutual funds and ETFs in Canada based on the survey's established sustainability criteria.
1. NEI ESG Canadian Enhanced Index Fund Series A (formerly Jantzi Social Index Fund Series)
Sustainability score: 99.5%
MER: 0.78%
Offers a core RI exposure made up of diversified Canadian equities focused on enhanced management of ESG risks. Managed by NEI Investments, Canada's leader in responsible investing, with more than 30 years of experience evaluating ESG risks. Features active ownership and NEI industry-leading corporate engagement program, consistently rated A or A+ by PRI.
2. iShares Jantzi Social Index ETF (XEN)
Sustainability score: 99.4%
MER: 0.55%
An ETF that seeks to provide long-term capital growth by replicating, to the extent possible, the performance of the Jantzi Social Index, net of expenses. It primarily invest in Canadian equity securities that reflect a higher standard of environmental and social performance. Top holding was Canadian National Railway Co. as of April 30, 2020. Financials represented almost a third of the holdings at that time.
3. Desjardins SocieTerra Positive Change Fund A
Sustainability score: 99.2%
MER: 2.62%
The fund aims to provide long-term capital appreciation by investing primarily in the equity of corporations that operate in the cleantech sector throughout the world, including emerging markets. These companies contributed to: avoiding 2,700 tons of CO2 emissions per year; the treating of 300 megalitres of water; and the recycling of 180 tons of waste.
4. Desjardins RI Canada-Low CO2 Index ETF (DRMC)
Sustainability score: 98.7%
MER: 0.29%
This ETF offers broad exposure to the Canadian equity market and integrates environmental, social and governance (ESG) considerations, including significant reduction in the carbon intensity of the portfolio.
5. Mackenzie Global Environmental Equity Fund Series A
Sustainability score:98.4%
MER: 2.55%
Investors in this fund gain exposure to the global energy transition from fossil-fuels to renewable power, which is driving structural change and creating new opportunities in the energy sector. The fund description explains how environmental sectors generally experience less analyst coverage, which may lead to securities that represent investment opportunities. It's managed by the Mackenzie Greenchip Team, which has been dedicated solely to environmental themed investing since 2007.
6. AGF Global Sustainable Growth Equity Fund MF Series
Sustainability score: 97.6%
MER: 2.45%
This fund focuses on companies that meet the sustainability issues facing the world using a disciplined thematic investment framework. It's designed for investors interested in responsible investing but still seeking the potential growth offered by global diversification. It focuses on four major themes: energy and power technologies, water/waste water solutions, waste management and pollution control and health and well-being.
7. iShares ESG MSCI Canada Index ETF (XESG)
Sustainability score: 97.5%
MER: 0.18%
Investors can obtain exposure to a portfolio of large, mid, and small-cap Canadian stocks emphasizing companies that have positive ESG characteristics, as identified by the index provider. It seeks a similar risk and return to the broad Canadian equity market benchmark while achieving a more sustainable outcome. Designed to be a building block for the core of your portfolio.
8. RBC Vision Canadian Equity Fund Series A
Sustainability score: 96.8%
MER: 1.88%
This fund is geared towards investors who want a socially responsible approach to investing and long-term growth. Offers a core Canadian equity investment with high allocations to financials, industrials, energy, materials and I.T.
9. NEI Environmental Leaders Fund Series A
Sustainability score: 96.6%
MER: 1.44%
Offers exposure to industrials, technology, basic materials and utilities to name just four. Holdings split between U.S. and international equity.
10. Desjardins SocieTerra Canadian Equity Fund A
Sustainability score: 96.5%
MER: 2.17%
This fund features a fully integrated ESG approach with concrete measures of positive impact. The companies invested in have a carbon intensity 31% lower than comparable companies. Top three allocations are financials, industrials and basic materials, with the top weightings as of April 30, 2021 RBC, TD Bank and Shopify.