Despite confidence, latest barometer survey shows continuing pressure from high costs and supply-chain issues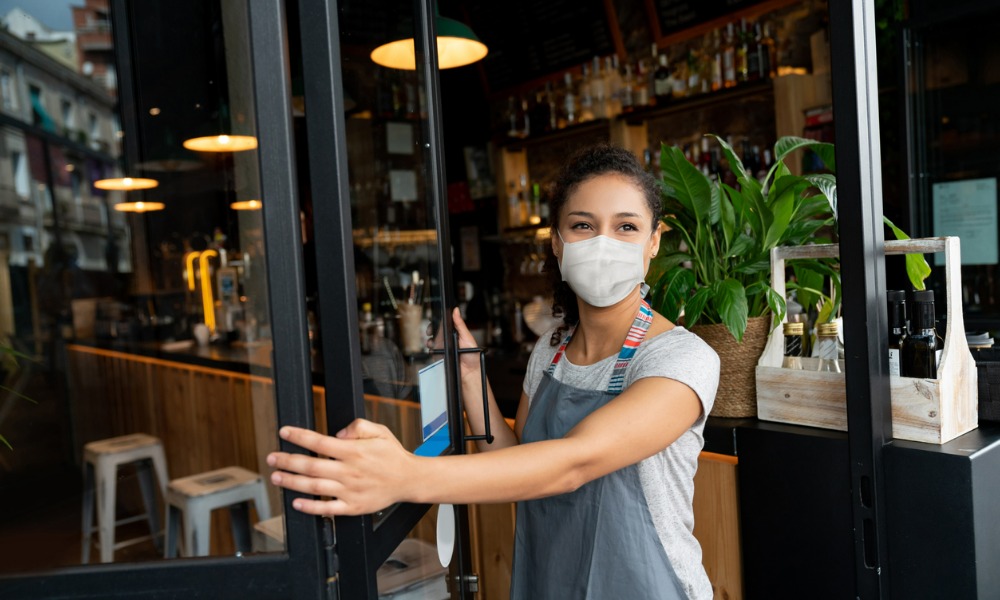 The latest Canadian Federation of Independent Business (CFIB) Business Barometer reveals that small businesses experienced an increase in optimism and confidence in March. The three-month score increased by 6 points to 60.2, the highest level since before the outbreak began. The optimism score for the next 12 months increased by 2 points to 65.1.
"Small businesses are starting to feel more optimistic as many restrictions are lifted across the country, signalling a new phase of this pandemic," Simon Gaudreault, Vice President of National Research at CFIB, said. "However, other indicators of business health show that there are many concerns on the horizon, namely higher costs, supply chain challenges and labor shortages, which may hold back business recovery."
One out of three businesses (34%) said they were in good shape, while 22% said they were in bad shape. Price and wage plans continued to rise, with businesses projecting a 4.7% increase in prices over the next year, and a 3.1% increase in wage plans.
Cost pressures continue to be a problem for businesses. Despite the increase in optimism, businesses are still facing significant cost challenges, which might hinder their recovery, growth, and return to pre-pandemic levels of sales.
Most enterprises (72%) cited fuel and energy costs as a major cost constraint, a 7% increase in one month. Wage, insurance, and product input prices are all increasing in popularity among organizations.
In March, businesses faced more obstacles as a result of supply chain issues and labor shortages.
"It's good to see small business owners express optimism for the future after the last two years of the pandemic," Andreea Bourgeois, Director of Economics at CFIB, said. "However, that does not mean they are in a good position to absorb new costs."
With the federal carbon tax that kicked in on April 1, along with various other costs governments are already planning, "businesses are still facing obstacles that hinder their success," Bourgeois said.