Firm says it's vital to provide balanced leadership and offer female clients more advisor options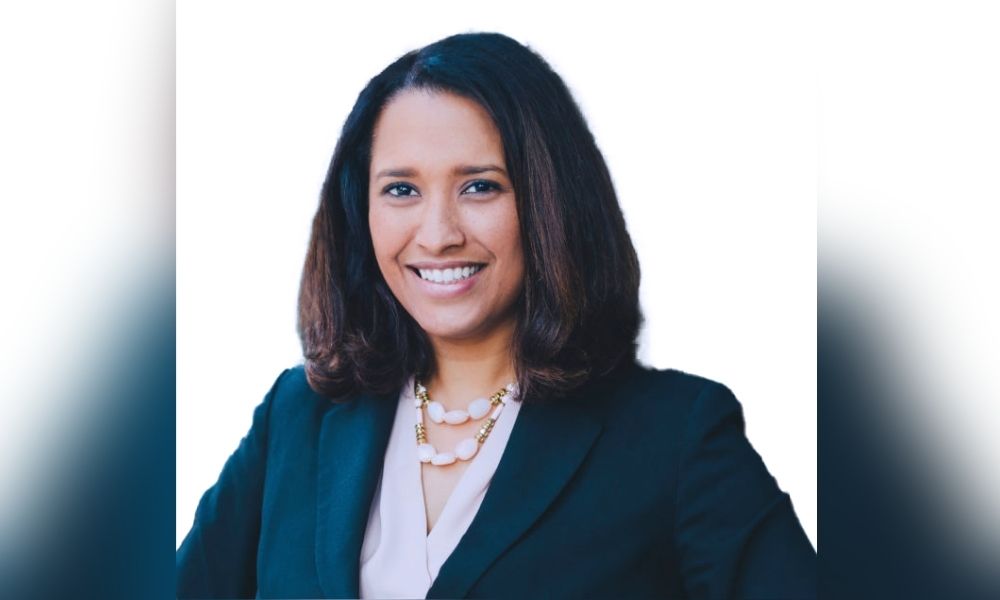 Richardson Wealth Limited has named Sascha Isaacs of CI Financial Corp. to its new Vice President and Portfolio Manager position in its Family Office Wealth Counsel – and she's excited about participating in the company's renaissance.
"I like the direction Richardson is going – the divestment of the capital market part of the business to really focus on wealth management, which is near and dear to me," she told Wealth Professional. "I believe that the pieces are being put into place, so we'll be able to execute very well on its strategy. I've excited. I love the challenge. I love that change. And I've watched how quickly things have happened at Richardson over the last few months, so this could be daunting, but it excites me. I think really amazing things are going to happen in the next few years."
Isaacs, who came from CI Private Client, worked at a dealership and in capital markets before serving as a wealth management investment counsellor for high and ultra-high net worth families for 16 years.
"I see this role as really marrying all of those parts of my experience and having one kind of role where I could grow a bit more," she said. "So, that's what really attracted me to it: the fact that I could put all of those experiences together and do something really amazing with it."
Sarah Widmeyer, Richardson's Senior Vice President and Head of Wealth Strategies, said the Family Office Wealth Counsel is the Private Family Office's investment arm. It serves ultra-high-net worth clients who may have more complex needs, so want a corporate, rather than investment advisor team, relationship that can also draw all of Richardson's various experts into developing a financial plan.
"They're looking for the best of our thinking in terms of our portfolio construction and our use of all types of different investment instruments," said Widmeyer. "These are the clients that have over $25 million of assets."
Isaacs has worked with business owners and executive families with generational wealth. Here, she'll run the family office and bring investment and wealth management together to create a more holistic view to manage wealth. She'll help Widmeyer create a roadmap for the discretionary part of the business, and she'll mentor advisors and support portfolio managers and investment advisors to create a unique, but consistent client experience.
Widmeyer said Isaacs will also sit on Richardson's joint management committee, so be able to influence its work and mentor other portfolio managers who are growing through the organization.
Isaacs said she was drawn to Richardson by its strategic vision and the CEO's diverse team that is executing it, but also by having the chance to work with strong women who are also balancing work and family responsibilities. She felt Widmeyer would not only guide, but support, her as they both have growing children.
Widmeyer said having more women leaders and advisors is important for ensuring Richardson's balanced leadership as well as providing role models for young, ambitious women. But, given that women only comprise 17% of the advising industry, she added that it's also important to provide female clients with more advisor options, especially since women are expected to soon hold more of the wealth from their own work as well as family inheritances.
"I think we've made the mistake of focusing on the next gen, which is important. But the women are going to have the money before the kids get it. So, we definitely have to make those inroads," said Widmeyer, before adding that the fact that Isaacs was a woman as well as ambitious, experienced, well-respected, polished, and had a very good investment integrity and track record was awesome.
Widmeyer and Isaacs work from Richardson's Toronto office, but will service high-net clients across the country.
"We really are in a renaissance of a bygone era in the sense that we are building a wonderful independent firm that is not constrained in terms of its product shelf as other organizations, like bank-owned firms, are starting to shorten their product self. We are unconstrained," said Widmeyer. "We are able to bring the best of the best to our client relationships and, it terms of being a woman in this industry, I feel very supported by (CEO) Kish (Kapoor). I feel very supported by the team in order to get the job done. I just can't think of a better place to be."