Four out of five Canadian workers surveyed claim that their pay won't be able to keep up with inflation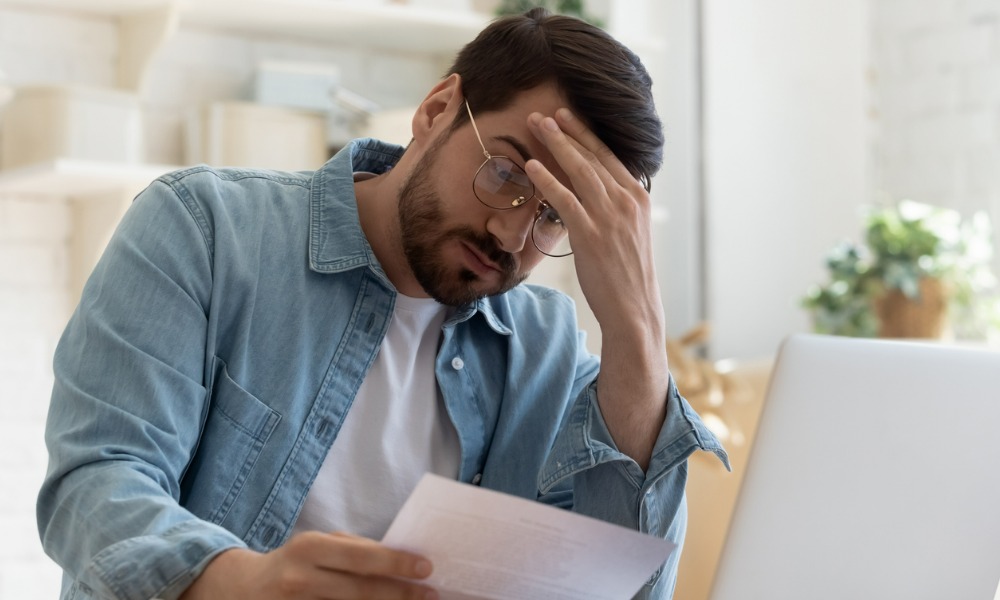 The recent extreme surges in prices, most emphatically underscored by the yesterday's 7.7% CPI print from Statistics Canada, continue to put pressure on ordinary Canadians. And as a new survey shows, pressures from escalating expenses are giving rise to a variety of concerns.
In a recent Ipsos poll done for Global News, 72% of respondents think interest rates will rise faster than they can adjust. With 79% of Canadian workers thinking their wages won't be able to keep up with inflation, concerns about how employees will cope are a major topic of discussion.
The two biggest issues that emerged in the poll are affordability and income levels. Eighty-five percent of Canadians (more than four out of five) worry that prices will rise and become unaffordable; those concerns tend to be more prominent among women (88%, vs. 82% of men) and households with children (91%, vs. 83% of those who do not have kids).
Age-wise, Canadians aged 35-54 tend to be more concerned about lack of affordability (91%) than the 18-34 (83%) and 55+ cohorts (80%).
Another prevailing issue, shared by 85% of Canadians, is that their income won't be able to keep up with inflation. Women (89%) are more likely than males (81%) to anticipate this, as are those earning less than $40K (92%) compared to those earning between $60K and $100K (82%) and beyond $100K (83%).
Canadians aged 35-54 (93%) are more worried than those aged 18-34 (82%) and those over 55 (81%).
Concern about Canadians' inability to manage daily expenses crosses over into worries about their ability to feed their family, a reality for six out of 10 Canadians (61%).
Compared to homes without children, Canadians with children are more likely to feel the weight of this pressure, at 57% and 72% respectively.
Income earners making below $40,000 a year comprise the majority of Canadians who feel like they do not earn enough to feed their family (73%) compared to those who earn between $40K to $60K (55%), $60K to $100K (56%) and over $100K (50%).
Compared to senior Canadians (48%), younger Canadians 18–34 (70%), 35–54 (69%) and 55+ (55%) are more likely to share the same concerns.
To combat inflation, workers are requesting more pay. Only 13% of employees claimed their raise this year matched or was higher than the rate of inflation, even though a third of workers (35%) claim to have received a rise. Even fewer (9%) say that because of high inflation, they were given a larger rise than usual.
The numbers indicate that many Canadian workers are going to request greater increases, in line with these data points suggest that they may be feeling the strain of inflation on their wallets.
Nearly half (44%) of employees say they'll ask for a raise later this year, with 39% saying they'll request a larger rise than usual because of high inflation.
The proportion of workers who have gotten raises of any kind or who intend to ask for raises this year shows no demographic disparities, indicating that all Canadian workers are equally affected by the current compensation issues.