Financial planning organizations and other stakeholders raise concerns on 'fundamentally flawed' proposal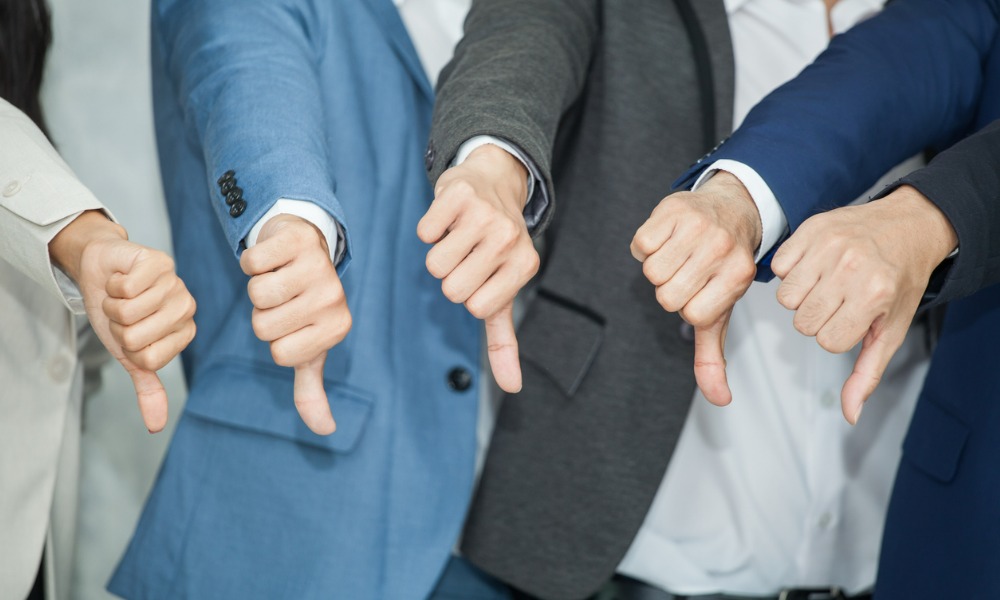 A group of stakeholders are speaking out against a proposal by Ontario's financial services regulator to amend a rule on fees paid by credentialing bodies under the province's title protection framework.
In a joint statement, FP Canada, the Financial Planning Association of Canada, Business Career College, and Kenmar Associates called on Ontario's minister of Finance to reject the proposal by the Financial Services Regulatory Authority of Ontario (FSRA), which they called "fundamentally flawed."
If approved, the proposed fee rule would carve out a special fee exemption for the Canadian Investment Regulatory Organization (CIRO) to apply as a credentialing body under Ontario's Financial Professionals Title Protection Framework. The possibility of CIRO becoming a credentialing body for the "financial advisor" title in Ontario was first floated in March.
The proposed fee amendment, the concerned stakeholders said, would lead to "fee exemptions that are completely disproportionate to Title Protection Framework cost realities."
"The proposed Fee Rule represents a complete reversal of course on FSRA's approach to administering Ontario's Title Protection Framework and will result in holders of Financial Planner credentials bearing the weight of the costs of the Framework," said Jason Pereira, president of the Financial Planning Association of Canada.
The joint statement also warned of possible consequences such as undermining the long-term viability of Ontario's title protection framework and making financial planning advice less accessible for consumers.
"The reduction in cost recovery resulting from accrediting CIRO (for the Financial Advisor title) will increase the cost of financial planning services and access to trusted personalized financial planning for Canadians may be reduced," said Ken Kivenko, president of Kenmar Associates.
The statement also called for a review to the proficiency standards for financial advisor credentials under the title framework. Approving CIRO and its representatives under the current standards, it said, would lead to their being permanently entrenched in the province's title system, which would "all but eliminate the opportunity to raise [the standards] to better align with consumer expectations and needs."
"While we firmly believe in the importance of Ontario's Title Protection Framework, and its necessary role … there are critical Framework deficiencies that must be addressed," said Tashia Batstone, president and CEO of FP Canada, who's also a member of FSRA's Stakeholder Advisory Committee for Financial Planners and Financial Advisors.
In an emailed response, FSRA said it designed the fee structure for credentialing bodies to be consistent with its principle of fairness.
"CIRO is subject to FSRA oversight under the Financial Professionals Title Protection Act, 2019, but is also subject to [Ontario Securities Commission] and [Canadian Securities Administrators] oversight," FSRA spokesperson Russ Courtney told Wealth Professional. "We have ensured no duplication in regulatory oversight and this is reflected in the proposed fee rule."
FSRA also stood by the minimum standard required for the financial advisor title use in the province, asserting that it provides consumers with greater confidence that the individual they work with possess "sufficient technical knowledge, professional skills and competencies to provide financial advice that best suits their needs." But the regulator is also leaving the door open for changes in the future.
"As stated in FSRA's 2023-2026 Annual Business Plan, FSRA has committed to conduct a review of the framework to evaluate its effectiveness in achieving expected outcomes, and assess opportunities for improvement, including consultation with key stakeholders, where applicable," Courtney said.