Reviews of online advisors show gaps in know-your-client and suitability requirements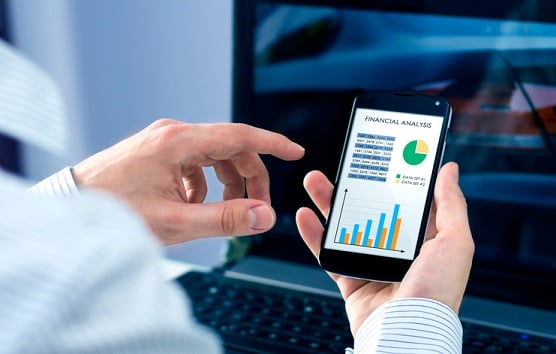 The
Ontario Securities Commission
(OSC) has released its annual summary report on compliance and registrant regulation. In the report, the regulator included findings of its compliance reviews of online advisers, which began in early 2016.
The OSC reviewed firms that had been operating for more than a year. Deficiencies found among the respondents included "inadequate written policies and procedures manual, inadequate client statements, incorrect calculation of excess working capital, unsubstantiated marketing claims, [and] an inadequate ratio of ARs to clients."
The review also uncovered gaps that were unique to online advisers. Some were found to have used inadequate online know-your-client (KYC) questionnaires. "For example, the questionnaire asked for liquid assets without inquiring about the amount of debt the client may have," the report said. "In other circumstances, the registrant's online KYC questionnaire did not inquire about the client's financial circumstances, investment knowledge or investment restrictions."
Online advisers use algorithmic software to create model portfolios, which should be assessed by an AR to make sure they're suitable for clients. However, the regulator found that some "did not maintain evidence to support that the system-recommended model portfolio was reviewed and approved for suitability by an AR."
The OSC also noted that online advisers should have a KYC process that amounts to "a meaningful discussion with the client or prospective client, even if that discussion is not in the form of a face-to-face conversation." The discussion is essential particularly for online advisers that did not have well-designed questionnaires and software mechanisms.
"[W]e noted that some online advisers… did not always contact clients or prospective clients to have a meaningful discussion with them," the report said. "In other cases, we noted that the online adviser did not maintain evidence to support that an AR had, in fact, had this meaningful discussion with clients or prospective clients."
Some firms were also found to not have an adequate process for updating clients' KYC information. In addition, there were some instances when an online adviser did not update the regulator about material changes to their business model, which would include changes in primary business activities, target market, or the platform's operation.
The compliance reviews resulted in deficiency reports, warning letters, and terms and conditions being imposed on erring firms. The OSC's report did not include information on how many firms were found to have deficiencies.
"As noted in last year's annual report, the CSA-IIROC working group continues to discuss online advice topics, including appropriate registration categories for different business models, appropriate terms and conditions of registration for different business models, and issues from compliance reviews," the regulator said.
For more of Wealth Professional's latest industry news, click here.
Related stories:
How advisors can excel in the robo revolution
Robo-advisors ask for slack on know-your-client conversations