Harbourfront Group CFO and COO, Lynn Stibbard, expected the industry to change quicker but believes attitudes and opportunities are finally opening up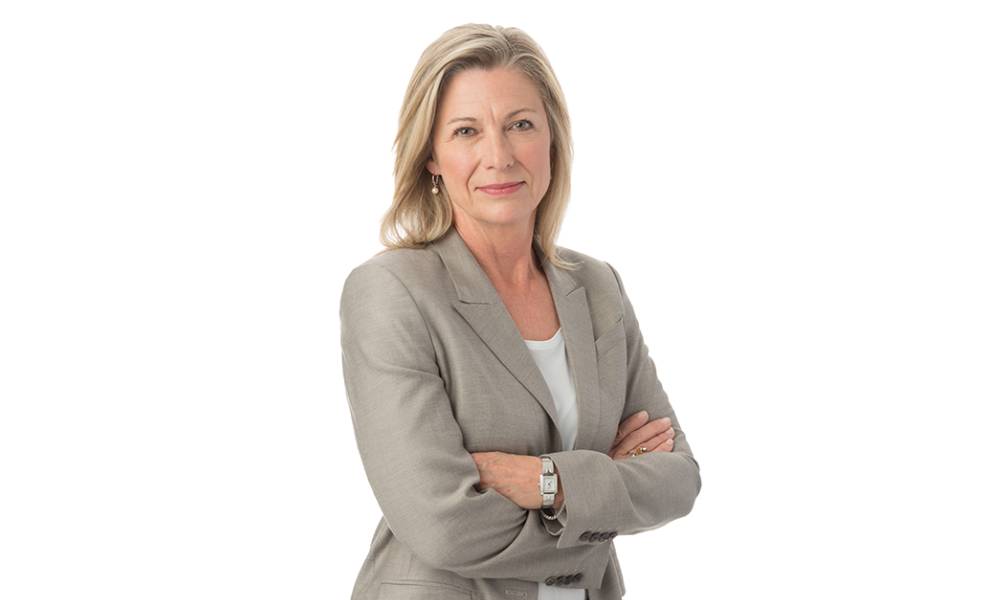 Little over 20 years ago, some might say Vancouver resembled the "Wild West" of the wealth management industry, where Christman parties were raucous and compliance manuals were incidental. The office culture, it's fair to say, was not always the most accepting or politically correct environment. Fast forward to 2021 and, just like the industry country-wide, it's grown up. For many talented women, in particular, this means it's a more appealing place to ply your trade, albeit one with plenty of work to do to reach gender parity.
As a leading woman in wealth, Lynn Stibbard, CFO and COO at Harbourfront Group, has seen both sides of the coin. From being the only woman in the boardroom, and admitting to a certain amount of intimidation, Stibbard now sees an industry that is full of opportunities for women – although she remains disappointed in the number of female CEOs. While slower than she hoped, she believes change is happening, and is backing the next generation to make a significant impact.
She told WP: "I really thought it would change quite a lot more rapidly than it has. And I know it has in a lot of places and industries, and I know the larger integrated firms are putting purposeful programs together to put women in executive seats, so that's great and I do believe that's changing. With the next generation, you'll see a lot of women actually start their own firms and be presidents and CEOs, so it's coming."
Stibbard is keen to use her influence to promote women at her own firm – and highlights the "great, smart women" at Harbourfront that she's convinced will progress to more senior positions. With a voice in the hiring process, she tries to counteract any unconscious bias and act as a mentor and role model to new hires.
HEAR MORE: Harbourfront CEO Danny Popescu tells WP Talk why top advisors are leaving the banks
It's a status well earned. Stibbard worked as a chartered accountant in Vancouver with Ellis Foster for nearly 20 years, providing services to the brokerage firms. One of its major clients was Canaccord and, after working closely with them, was enticed to join them as SVP of finance, reporting to the CFO, in 2000.
After four years, Stibbard went out on her own, providing consultancy and specialist services to brokerage firms. During this "Introducing Broker" era, firms didn't have to clear and sell their own trades, meaning they didn't often need a full-time CFO. Stibbard filled this void, taking on this role for a number of smaller firms but also acting as chief compliance officer for a couple and president for one.
She was then recommended by IIROC to Danny Popescu, who was looking to start an independent firm. After a year of working together, Harbourfront Wealth Management was born and Stibbard was asked to stay on, an invitation she happily accepted. It's been a rewarding career path, during which time she has also raised a family, something that has often deterred women from launching themselves into an all-compassing advisory career.
Those decisions still remain an individual choice but Stibbard told WP that wealth management is arguably more suited to women advisors than at any time in its history.
She explained: "There's a real trend towards holistic wealth management and taking care of all your clients' needs. I don't like to sound gender biased this way but women are very good at that.
"I gave a talk at a conference last year and was asked about [women being suited to advisor positions]. I said, 'why don't you start your own firm?' The only people that I've seen start their own firms are entrepreneurial men and, for the most part, these women didn't have the thought process that they could do that. I really like to promote that, because I'm sure there are lots out there that can do it."
She credits Popescu as the energetic driving force behind Harbourfront's growth. As an independent firm, it's tagline is By Advisors, For Advisors, and it's working hard to offer flexibility for entrepreneurial professionals. It also has an ownership scheme in which advisors can become partners and shareholders.
Stibbard added: "That's very attractive to the more entrepreneurial advisors out there. Everybody wants to grow the firm and make it great, and they collaborate on every issue. That's very attractive to certain advisors with a certain mindset. We try to be very responsive to different approaches that advisors want to take."
That, of course, includes go-getting women. Stibbard added: "The industry is more accepting and it's an environment where they want to be. The clients' needs are moving and it's already much more attractive for women."