Proud CEO Jos Schmitt reflects on his career so far after receiving lifetime achievement honour at the 2021 WP Awards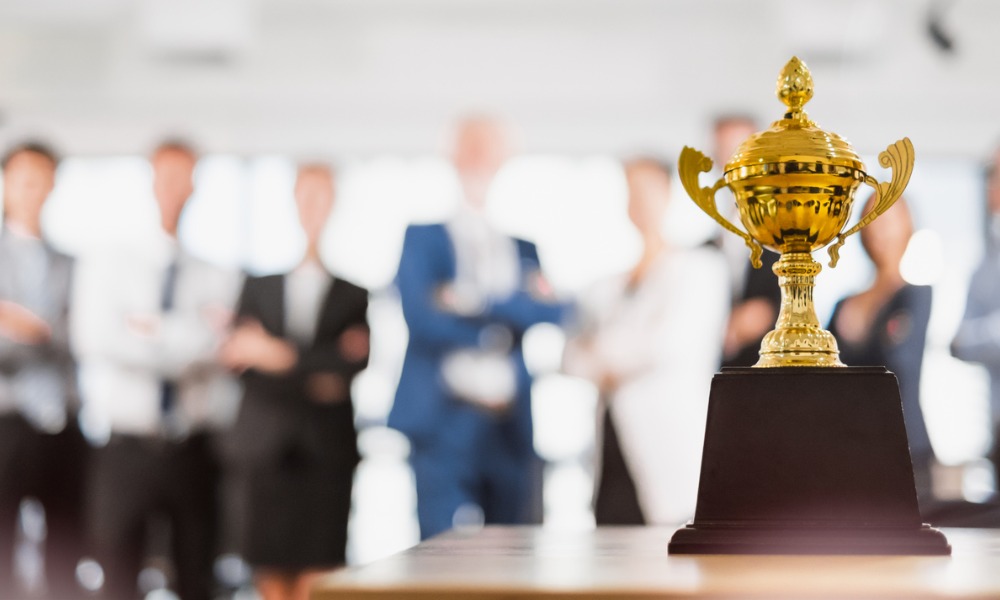 Jos Schmitt promised there was "more to come" after being recognized with the Lifetime Achievement in the Financial Planning Industry award by WP.
The co-founder, president and CEO of the NEO Group received the coveted honour, which recognized his distinguished service to the wealth management and financial planning profession, at last week's 2021 WP Awards virtual ceremony. The NEO Group of companies has proved to be a bold and disruptive capital markets fintech organization. It includes the NEO Exchange, a stock exchange focused on the innovation economy, and NEO Connect, a multi-asset distribution platform supporting mutual funds, private funds and private placements for corporates.
After forming the NEO Group with the support of a number of blue chip Canadian financial institutions, in less than six years NEO Exchange has become Canada's second most active trading venue and the home of more than 130 corporate and ETF listings. Meanwhile, NEO Connect has enabled more than $1.3 billion in distributions.
Schmitt told WP he felt "honoured, proud, humble and excited" at receiving the award and that, far from signalling he is at the end of his journey with NEO, there was much more to come.
"The one thing that probably I did in my career is bring together great people who have a passion for the industry and a desire to make the industry better," he said. "That is probably the key element that I believe drove this result. I would like to dedicate this award to the teams I worked with and also all the industry stakeholders who believed in me and the people I was working with."
Prior to the NEO Group, as President and CEO Schmitt formed the Alpha Group, which included the Alpha Stock Exchange. Before moving to Canada 17 years ago he was also the CEO of a European derivatives exchange and clearing house, a European index publisher and a European SRO. He is also currently an IIROC board member.
He believes that critical to his success in various roles is an ability to bring a clear vision to the table.
"It's important in any leadership role to have a vision you can articulate in a very clear way with passion," he added. "You must believe in what you do as it makes everyone else grow.
"There's no way to come to new ideas and ideas of doing things differently if you don't really understand the issues or challenges. You have to listen, be open-minded to thinking out of the box, and be open-minded to risks. Nothing will happen if you don't take risks and are unwilling to accept failure. Not everything will be successful.
"I always remind everyone that what we do is about making the industry better; it is in the best interest of our customers. In other words, if you bring all those ingredients together, success is the outcome – and NEO is the latest example of that."
Schmitt vowed that NEO remains a work in progress and that its going to have an even bigger impact on the industry than it has so far. However, he stressed that professional success is only part of a wider life and thanked his wife and children for their support through the good and bad times, and for giving him an environment where happiness at home can propel professional success.
He added: "Another important element in a fulfilling life is giving back to other people. If you are successful, you have to share some of that success and allow other people to become successful.
"I have done it at multiple organizations, Sunnybrook (where he is a board member), and most recently, the Prosperity Project, which is working on tackling some of the issues of the pandemic and the impact of it on women and minorities in the workforce."
2021 WP Awards winners
The Nour Private Wealth Award For Rising Star Advisor Of The Year
Brandt Butt - Endeavour Wealth Management (iA Private Wealth)
The NEI Investments Award For Advisor of the Year – Responsible Investments
An-Lap Vo-Dignard - The Vo-Dignard Provost Group (« VP » Group)
The ICM Asset Management Award For Advisor of the Year, Alternative Investments
Francis Sabourin - Richardson Wealth
The IFSE Institute Award For Financial Literacy Champion
Elizabeth Naumovski - Caldwell Securities
The TMX Group Award For Best Active Manager, Exchange Traded Derivatives
Jillian Bryan - TD Wealth Private Investment Advice
The Advocis Award For Young Achiever Of The Year
Amy Tang - Desjardins Financial Security Independent Network
The CI Global Asset Management Award For Multi-Service Advisory Team of the Year
The Rosedale Family Office - Wellington-Altus Private Wealth
The Harvest Portfolios Award for Female Trailblazer of the Year
Jackie Porter - Carte Wealth Management (Team Jackie Porter)
Digital Innovator of the Year
AGF Management
BDM/Wholesaler of the Year
Employer of Choice
AGF Management
The Franklin Templeton Award for Advisory Team of the Year (10 Staff or More)
The Mandeville Private Client Award for Canadian Advisor of the Year
Karen Ikeda - Nicola Wealth
The AGF Award for Engagement, Loyalty, and Client Care
TWM Group (iA Private Wealth)
The Equitable Bank Award for Multi-Office Advisor Network/Brokerage of the Year
The Edward Jones Award for Excellence in Philanthropy and Community Service
Joshua Lane - Kaspardlov & Associates
The Avenue Living Asset Management Award for Portfolio/Discretionary Manager of the Year
Jennifer Black - Access Private Wealth & Mandeville Private Client
The CMI Mortgage Investments Award for Advisory Team of the Year (Fewer than 10 Staff)
The Racine-Marcotte Advisory Group at RBC Wealth Management Dominion Securities
Fund Provider of the Year
Horizons ETFs
CEO of the Year
Lisa Langley - Emerge Canada
WP Readers' Choice Award for Best Service Provider
NaviPlan by Advicent
ETF Champion of the Year
Pat Dunwoody - Canadian ETF Association
Lifetime Achievement in the Financial Planning Industry
Jos Schmitt - Co-Founder, President & CEO of the NEO Group of Companies