Con artists using sophisticated voice cloning technology in grandparent scams, FBI warns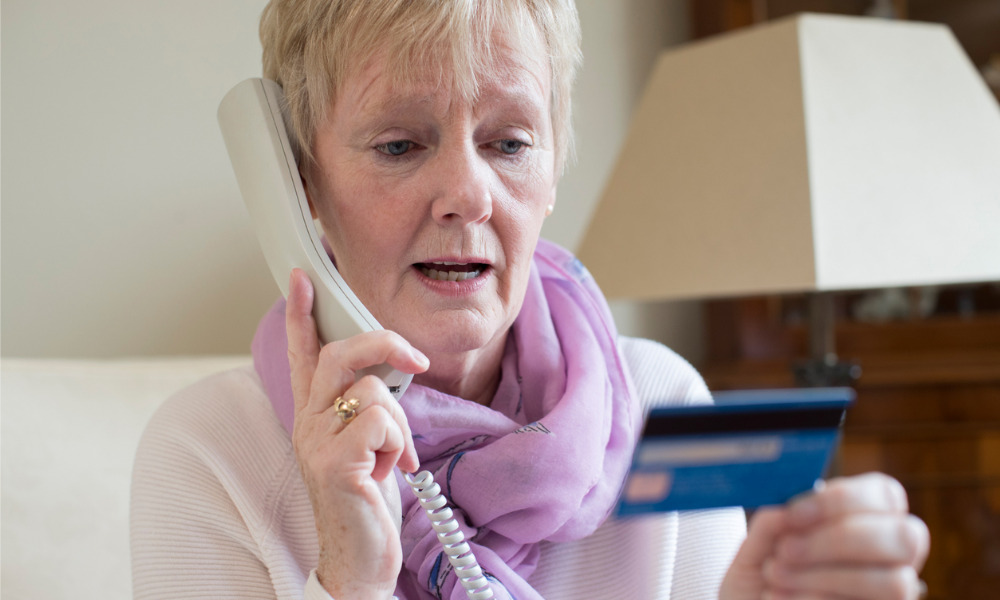 After a Kirkland resident was accused of running a grandparent scam, a Montreal woman has come to the police, claiming that she was also a victim and that he used an unorthodox tactic.
"The voice I heard on the other end of the phone wasn't someone trying to sound like my son. It was my son's voice. I am convinced 100 per cent," the woman told the Montreal Gazette.
Ronnie Chbat, 37, was detained this week, according to Longueuil police, who said he was a suspect in a purported grandparent scam. They said in a statement that a man called the victim and claimed to be their grandchild.
Following an automobile collision involving drunk driving, he said he needed $4,000 to cover bail. A person would visit the victim's home to collect the money, the fraudster further stated.
In her case, the caller purported to be her son, the Montreal woman claimed, and she was a victim of the same scam last week.
She received a call from the caller, who described a head-on incident and the injured pregnant woman in the other car. A man who the caller identified as his lawyer requested that she give him $4,000 as well.
She reported the incident to the Montreal police, and over the weekend, a friend forwarded her a copy of an article about Chbat's arrest in the Longueuil case. The woman identified Chbat as the individual who allegedly stole $4,000 from her after seeing his mugshot.
She expressed shock at reports in some media outlets, such as the Montreal Gazette, that a fraudster "pretends to be" the target's child or grandchild. She asserted it is incorrect in her situation, maintaining that the caller successfully imitated the sound of her son's voice.
The FBI issued a warning in April about fraudsters trying to con elderly people using cutting-edge voice copying technology. They said that scammers had used a sophisticated application designed for voice-impaired cancer or ALS sufferers.
According to the FBI, the same technology is used in Hollywood movies to change an actor's voice.
"To think that some guy in Kirkland could (allegedly) do this with a computer … it makes no sense," the Montreal woman told the Gazette.
The caller further claimed that because he was in custody and the police had taken his cellphone as part of their investigation, he could not be reached through there. The mother waited a day to phone her son again, at which point he told her that he had neither been detained nor in a car accident.
"I remember seeing a story about a woman on the South Shore who was taken in by a grandparent scam," the woman said. "Never did I think it could happen to me."