New information campaign aims to arm seniors as coronavirus crisis brings scammers out of the woodwork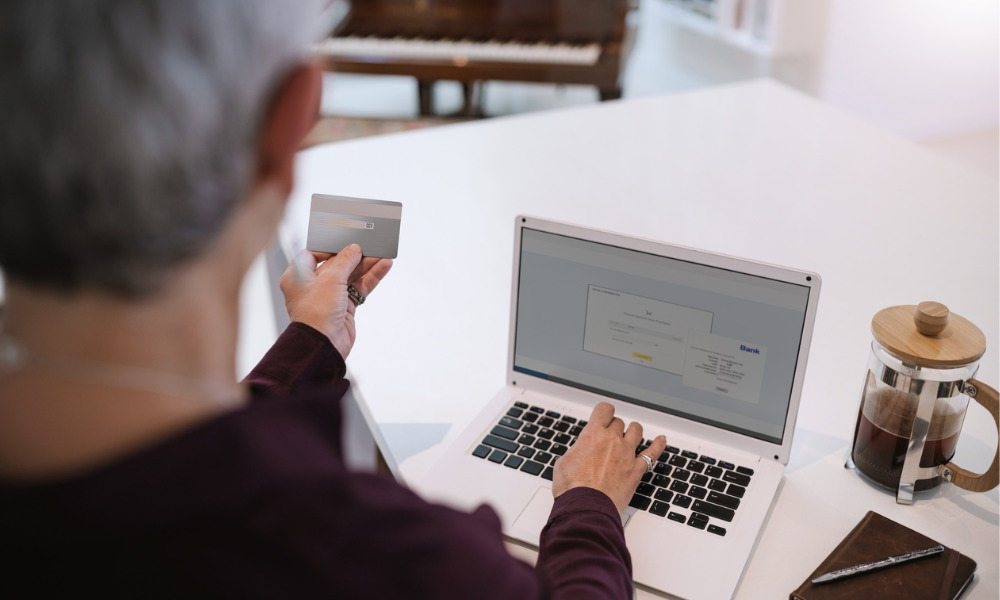 Even in the best of times, elderly Canadians are a demographic that is generally more vulnerable to financial fraud and exploitation. But as the world goes through an extended pandemic, that group has become decidedly more exposed.
"Overall, older Canadians are generally more vulnerable for scammers because people assume they're less knowledgeable about scams, and they're generally more available at home to answer the phone or check their email," said Yvonne Ziomecki, EVP of Marketing and Sales at HomeEquity Bank. "That vulnerability has only been heightened during this pandemic."
An arms race in deception
Anxiety over COVID-19 has permeated the public consciousness, and given the stricter measures preventing elderly individuals from going out as much, Ziomecki said they're generally more prone to isolation and stewing in those negative thoughts. It doesn't help that elderly individuals tend to suffer more from chronic health conditions and be worried about their income in retirement, making them even more anxious and receptive to misinformation.
"Fraudsters are not going to let a good crisis go to waste," she said. "When the pandemic started, they began hitting people with a lot of pandemic-related scams, offering personal protective equipment or advanced access to testing. I've seen a lot of email schemes telling victims that they could be eligible for a special government program, they'd just need to click a link to learn more; that's aside from messages that promise exclusive COVID-19-related health information or newsletters."
Elderly Canadians, she said, are more likely to consume those messages without the proverbial grain of salt. They think a certain site or emailed message looks legitimate, and give away personal information without fully appreciating how powerful it can be in the wrong hands. In one high-profile example, the Canada Revenue Agency (CRA) recently had to shut down its website as it found thousands of accounts had been compromised in a large "credential stuffing" cyber-attack, giving hackers access to a host of government services including the ability to make unemployment insurance claims and tweak settings to pension plan accounts.
"Regardless of which demographic you're in, you always have to be on guard … [scammers are] always coming up with something new," Ziomecki said.
One modus operandi, she shared, emerged at the start of the pandemic when people still didn't know to protect their Zoom calls. Without password protection enabled, those conversations were infiltrated by third parties, who afterward hacked into people's email accounts and blasted messages soliciting money from the participants in the conversation. Even if the requests sound out-of-the-blue in many cases, they referred to just enough details from the chat to make the "marks" put their guard down.
While COVID-19 has opened up new opportunities for fraudsters, there are still other tried-and-true schemes that fraudsters have successfully targeted seniors with. Among the most prevalent schemes, according to statistics collected by the Canadian Anti-Fraud Centre (CAFC) before the pandemic, were the CRA scam, the lottery scam, the grandparent scam, and the romance scam.
Fighting the scourge
Financially, fraud has led to tens of millions of dollars in reported losses, with CAFC figures showing nearly $100 million lost in 2019. Each victim can lose anywhere from a few hundred to a few hundred thousand dollars – but according to Ziomecki, that's just part of the impact.
"I think the other impact it has on people is psychological, especially for older individuals," she said. "They can feel embarrassed and stupid, and they may feel afraid to admit it to others, which can make things worse. A fraudster perpetrating a romance scam, for example, can come back and give the most implausible reasons to ask for more money; because they know how to play on their victims' emotions, they're able to get another five hundred dollars, another thousand dollars, until they've gotten all they can."
To protect seniors from that threat, HomeEquity Bank has come out with an educational campaign called Catch the Scam, which includes videos designed to educate elderly Canadians on how the most popular scams work, and what they should know to protect themselves. The series is hosted by Frank Abagnale, the infamous conman whose life of crime and move toward becoming an FBI consultant was immortalized in the movie Catch Me If You Can.
"I can't tell you how many speeches and seminars I've given over the years on financial fraud, but what I can tell is that Catch the Scam is the first of its kind that I'm aware of," Abagnale said. "I'll be honest, it didn't take much convincing from HomeEquity Bank for me to get involved. If I can help teach older Canadians how to be vigilant and stay safe from scammers, then that's something I want to be a part of."
While the schemes work in different ways, Ziomecki said that in most cases, they're run by an organized crime operation targeting large numbers of people at once. That means the conversations are, in whole or in part, conducted based on a script that victims aren't privy to. But as Abagnale tells in the campaign, if someone calls with requests for information or money, and they apply any kind of time pressure, then it's time to put your antennas up.
HomeEquity Bank's effort to protect Canadians doesn't end with the campaign. To protect customer information as well as its own data, Ziomecki said the bank uses sophisticated technology that it continuously upgrades, always trying to stay either in step with or ahead of trends in financial fraud. Aside from that, the bank also trains and educates its own employees, who can also be targeted by fraudsters.
As much as the bank is doing to protect elderly Canadians, Ziomecki acknowledges that it's not a cure-all solution. To ensure that they're properly equipped to detect and stave off scammers, she said there has to be even wider conversation – and as with most things, the family is a good place to start.
"I think it's really important for us to have open conversations with our kids and with our elders about this … not normalize it but just include in the regular conversation," she said. "That way, they're more able to see potential red flags the next time they get a call; they'll remember the time that they talked to us and we were telling them about scams, and they may be a little bit more guarded and a little less vulnerable."