Canada's anti-fraud body reports most prevalent and harmful types of cons last year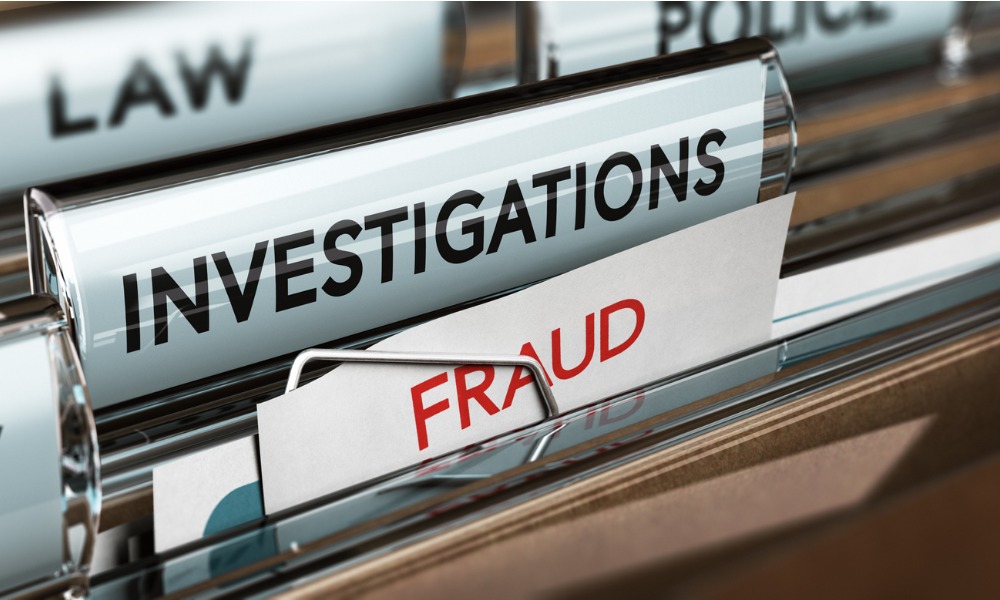 With Fraud Prevention Month almost upon us, it may behoove advisors to warn their clients against the threat of fraud — and new data on the top scams affecting Canadians last year is a good place to start.
The Canadian Anti-Fraud Centre (CAFC) has released new figures detailing the top 10 forms of fraud in Canada in 2019.
Based on the number of reports, extortion was by far the most common, with 10,278 cases brought to the CAFC's attention last year.
Personal information scams — in which someone pretending to represent a business, government agency, bank, or utility company urgently asks victims to verify personal and confidential information — took the second spot with 7,642 reported cases.
Phishing, where a scammer sends a malicious email that appears to be from a well-known company or institution, was in third place with 5,053.
The other common scam types in the top 10 include:
Service scams (3,547);
Merchandise (2,452);
Sale of merchandise (2,211);
Job (1,702);
Prize (1,200);
Bank investigator (1,083); and
Romance (975)
The CAFC also published figures on the top 10 frauds in Canada based on dollar losses suffered by victims.
With $21.4 million in reported losses last year, spear phishing was the most devastating form of fraud reported in Canada last year. It's a type of phishing where scammers spoof an email address used by a legitimate contact of the victim — high-ranking executives at their company, for example — and tells them to conduct a large financial transaction.
While romance scams took last place on the top 10 list of reported fraud types, they were the runner-up in terms of the monetary damage they inflicted. Over 975 reported cases, the CAFC documented an aggregate dollar loss of $18.3 million.
The dangers of romance scams were similarly underscored by the Royal Canadian Mounted Police last week. "Using fake profiles on social media, and through popular dating apps, scammers would gain the trust of their victims over a period of time before stealing an average of $28,000 per victim," the RCMP said in a statement, encouraging Canadians to be vigilant when they're searching for love online.
It also urged the public to be wary when asked for personal or financial information, as well as intimate photos or video that can be used for blackmail. It added that requests for help transferring and holding funds, which may be part of a larger fraud scheme, should be regarded with caution.
Investment scams took third place last year, with a reported $10.7 million fleeced from victims of con artists running false initial coin offerings, Ponzi schemes, pump and dump operations, and other deceptive investment opportunities.
The other schemes in the top 10 in terms of losses were: