The latest figures from a multi-year upward trend of scams hints at actual losses in the $1-bn range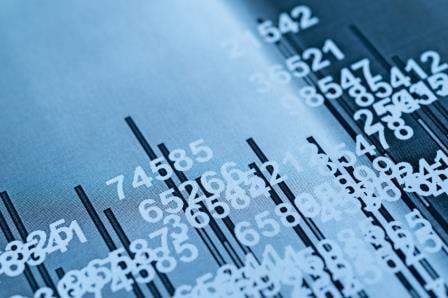 More than ever, Canadians are concerned about the risks represented by frauds and scams. Whether it's cybercrime like identity theft, crypto cons like exit schemes, or social engineering swindles, people can be parted from their money in many ways — and based on the latest figures, perpetrators are getting bolder.
Data from the Better Business Bureau (BBB) in Canada shows that across all jurisdictions, Canadians lost over $121 million to scammers last year. That tops the $95 million tallied in 2017, and is more than twice the amount recorded in 2015. And as noted in the Ashcroft-Cache Creek Journal, less than 10% of victims actually come forward, suggesting actual 2018 losses in the neighbourhood of $1 billion.
"In the past, people believed scammers only targeted seniors. However, the statistics are telling a different story," Danielle Primrose, president and CEO of BBB serving mainland BC, told the Journal. "Scams are evolving: they are more aggressive, devastating, convincing, and there is now a scam for everyone."
To foster public awareness and help prevent fraud, the BBB publishes an annual National List of Top 10 Scams. The 2018 list was reportedly derived from key information from the BBB Scam Tracker, critical concerns highlighted by community partners and sponsors, and collaborative input provided by the country's 10 BBBs in addition to the Canadian Anti-Fraud Centre.
The top 10 scams last year included:
Romance scams – taking $22 million from Canadians, it's a scheme where victims are seduced by an oftentimes made-up persona, then convinced to send money to an untrustworthy account.
Income tax extortion scams – a scheme where strangers claiming to be from the Canada Revenue Agency phone victims and claim they owe back taxes that must be paid immediately. BBB figures reflect $6 million lost by Canadians to the scheme in 2018; in November, the RCMP said that it had gotten reports from over 4,000 victims who'd lost $15.2 million.
Online purchase scams – accounting for over $3.5 million in losses according to BBB figures, these include fake websites and free trial traps that bait victims into giving away money with counterfeit goods or fraudulent cheques.
Employment scams – these involve people posing as legitimate recruiters taking money from jobseekers. Victims reportedly lost more than $4.5 million to this scheme last year.
Phishing scams – involve deceptive tactics like fake emails and bogus websites set up to take people's personal information; the amount victims lost last year is unknown.
Subscription scams – victims are lured into buying cosmetics and other consumer products with fake celebrity endorsements and promises of a "risk-free trial," only to end up with large continuing monthly charges on their credit card. Exactly how much people lost to this is also unknown.
Advance fee loans – costing Canadians nearly $1 million last year, it targets vulnerable people who are in a financial bind
Tech support scams – also costing victims nearly $1 million, it involves human scammers or pop-up messages that falsely warn people about supposed viruses or malware and charge them for unnecessary or even detrimental services.
Home improvement scams – involves door-to-door solicitors who offer quick, low-cost repairs, only to run off after collecting payments. Some return, but do sub-par work or intentionally run up repair costs. The amount lost to such scams isn't known.
Bank investigator scams – a new scheme to the list, they feature strangers asking victims for their credit-card details as part of an investigation of fraudulent activity on their account; victims may also be asked to transfer funds to another account, supposedly for protection. The BBB said that over $2 million has been reported lost to the scams.