Richardson GMP's deal to acquire Macquarie's Canadian business is a clear sign of a collapsing industry, says IIAC president Ian Russell.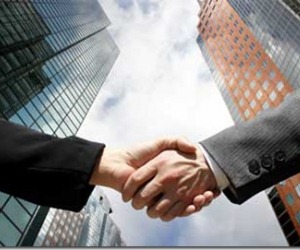 Consolidation in the industry continues apace, with Toronto's Richardson GMP having reached an agreement to acquire Macquarie Group's Canadian retail business, Macquarie Private Wealth.
"I'm disappointed because these were two dynamic mid-sized firms in the retail space and they contributed to a good competitive tone in the market and to consumer choice and pricing in the marketplace," Investment Industry Association of Canada president Ian Russell told Wealth Professional. "So, when you see one of those firms go, this is not a good thing for the market."
He adds, "but point two is I'm not surprised as we've been saying we would see an acceleration in consolidation for a number of reasons and here it is." In his August letter to members, Russell warned the investment industry is "collapsing" as boutique and mid-tier firms disappear at an astonishing rate.
The IIAC noted that 11 mid-sized or boutique firms had shut, been acquired, merged or announced intention to do so in the first half of this year. With the addition of MacQuarrie and Stifel Financial Corp, which in late August announced the winding down of its Canadian business, this year's number is now at 13.
Russell noted that it's possibly higher as some small firms may have disappeared without it being public, until Investment Industry Regulatory Organization of Canada (IIROC) makes the numbers known.
Upon completion of the transaction, Richardson GMP will have $28 billion in assets under administration (AUM), it said in a statement, without providing current AUM.
"This transformational transaction for Richardson GMP reinforces our position as the largest independent wealth management firm in Canada," said Richardson GMP president and chief executive Andrew Marsh. "It further establishes Richardson GMP as a firm that can compete with larger institutions, while maintaining a boutique culture. This transaction vaults Richardson GMP into a league of our own."
"As part of Richardson GMP, our advisors can focus on advice and serve the unique needs of their clients, while having the opportunity to be owners in a large, quality, independent firm," said Earl Evans, head of Macquarie Private Wealth Canada.
Under the terms of the agreement, Richardson GMP has agreed to acquire all of the outstanding shares of MPW Canada for a purchase price of approximately $132 million, which will be funded by an equity offering on a private-placement basis. Each of Richardson Financial Group (RFG), a subsidiary of James Richardson & Sons, and GMP Capital (GMP) will equally subscribe to a preference share offering by Richardson GMP for total proceeds of $60 million.
An additional $30 million will be raised by a common share offering to all Richardson GMP shareholders, including GMP and RFG, on a pro-rata basis. Upon completion of the offering, GMP and RFG will continue to own equal interests in Richardson GMP, with the balance being held by Richardson GMP's management and investment advisors.
Completion of the transaction is subject to a number of customary closing conditions, including regulatory approval by the Investment Industry Regulatory Organization of Canada. The transaction is expected to be completed during the fourth quarter.
GMP Securities is acting as financial advisor to Richardson GMP. Macquarie Capital is acting as financial advisor to MPW Canada.