After going on Dragon's Den and raising more than $1 million through crowdfunding, fintech continues growth path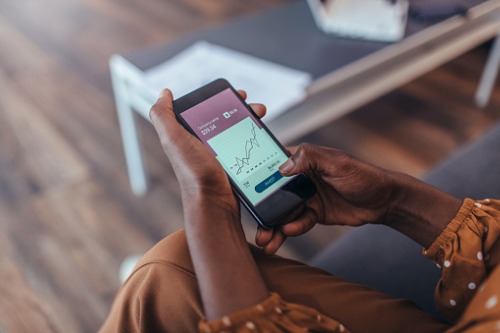 A fintech start-up behind a personal finance application used by more than 25,000 Canadians has announced its intention to go public in 2021.
Hardbacon, a B2C app for self-directed investors, which generates revenue from Hardbacon Premium subscriptions as well as from lead generation and sales of its two white label solutions for financial institutions: a portfolio analysis module and a financial planning module. Its partners include National Bank Direct Brokerage and Desjardins Online Brokerage, and it also has an advisor feature.
Montreal-based CEO Julien Brault made headlines recently when he appeared on CBC's Dragon's Den, although he failed to secure funding. Far from hurting the company, however, the silver screen appearance boosted its profile and propelled its growth.
The firm has proved successful in equity crowdfunding with more than 1,000 shareholders and having raised more than $1 million through its first two rounds on the regulated GoTroo and FrontFundr platforms.
Hardbacon has retained the services of lawyer Michel Lebeuf of the law firm Dunton Rainville. Lebeuf has helped no less than 30 companies go public in Canada and the United States.
In addition, Véronique Laberge, CPA, auditor, joins Hardbacon as its new director of finance ahead of the IPO.
IPOs are on the rise in Canada and, according to PwC Canada, the value of IPOs jumped 500% between 2019 and 2020 to reach $5 billion.
Brault today WP: "There's a huge appetite for IPOs and businesses for micro caps. I understand some people are surprised that we're going public and I understand because if I was doing another job, I would also be surprised.
"But the conditions right now in the markets in Canada and the fact that we did equity crowdfunding, so we already have audited financial statements and already have enough shareholders due to live on the main exchanges, for us it's the right decision. It's exciting."
Brault said a successful IPO will allow Hardbacon to acquire smaller players in the industry to consolidate, grow in prominence and become a market leader.
Brault added: "Having proved our concept to thousands of satisfied users, now is the time for us to pour fuel on the fire. This IPO will allow Hardbacon to accelerate its growth and pursue strategic acquisitions."