Entrepreneur enters CBC's layer to pitch product although he's sworn to secrecy on the outcome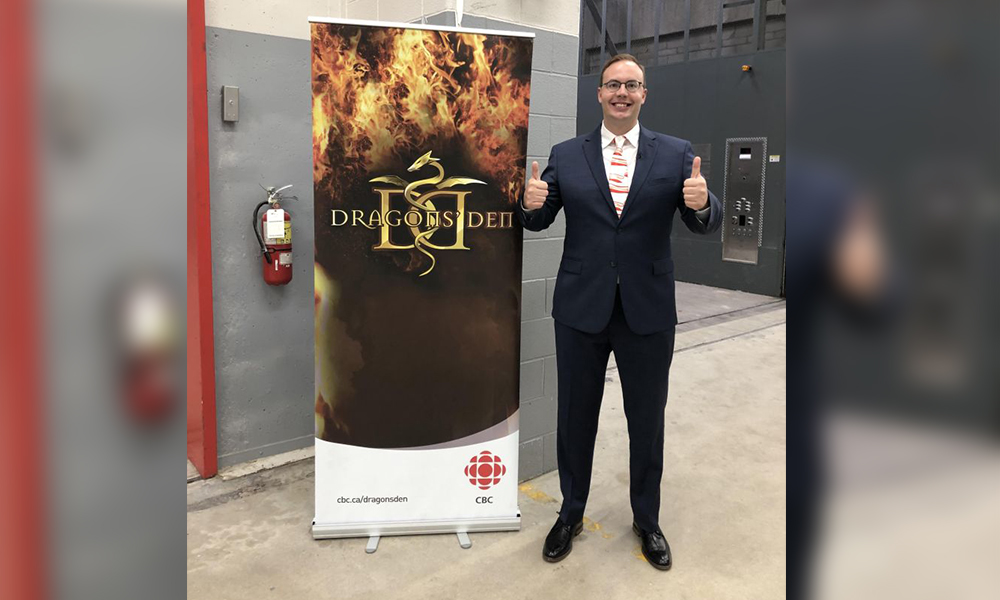 A fintech CEO behind an app for investors is hoping to appear on hit CBC show Dragons' Den after his pitch was filmed in the famous entrepreneurs' layer.
Julien Brault leads Hardbacon, a B2C app for self-directed investors, which generates revenue from Hardbacon Premium subscriptions as well as from lead generation and sales of its two white label solutions for financial institutions: a portfolio analysis module and a financial planning module. Its partners include National Bank Direct Brokerage and Desjardins Online Brokerage, and it also has an advisor feature.
The Montreal-based Brault is eager to grow the company and jumped at the chance to face the dragons. He almost missed the call, however, as it came on one of the last days he was in the office in March. After passing the phone interview, he filmed his segment earlier this month. He doesn't know if his appearance will be broadcast or when it will screened but he was delighted to cross it off his bucket list.
"I'll be honest with you, I couldn't believe it," he said. "I had almost forgotten that I was going to the Dragons' Den when I received an email with a shooting date a few weeks ago. I still couldn't believe it.
"But it's done, I got the chance to walk on the set of Dragon's Den in the CBC studios in Toronto and battle it out with the dragons!"
Meanwhile, the fintech firm has hired Andrew Hungerbuhler as its new chief revenue officer. Prior to joining Hardbacon, Hungerbuhler held senior sales positions with several financial groups, including Sun Life, Excel Fund Management and BluMont Capital. He was also CEO of Alphalink Investment Partners, a fundraising firm.
In August, the company also hired Simon Vanpeperstraete, a former financial services director at BMO, as chief financial officer.
"Hiring Andrew will enable us to accelerate sales of white label solutions to asset managers, brokers and insurance companies," said Brault.
Hungerbuhler added: "With the boomer generation's transfer of wealth that is happening right now, younger people can no longer be ignored by financial institutions. They no longer have a choice but to invest in their digital experience to remain competitive, and Hardbacon is well positioned to help them make this shift."