More than half admit to being unprepared for rising prices, says RBC study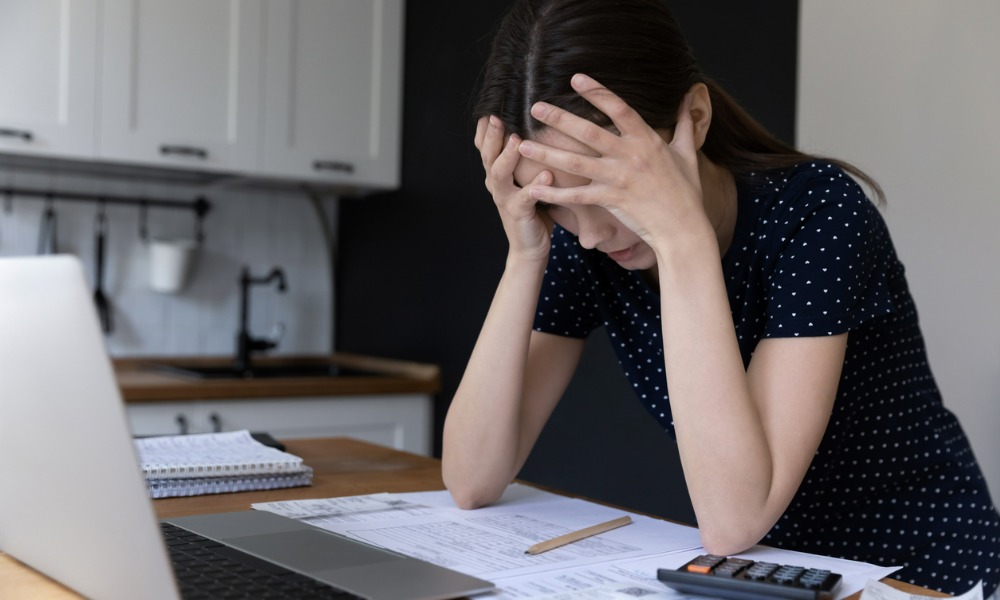 The annual RBC Financial Independence Survey reveals that Canadians between the ages of 18 and 34 are now significantly less optimistic about their financial future as they struggle to deal with the continued effects of inflation on their daily life.
With a majority expressing concerns about their cash flow (77%), these young individuals' confidence levels plummeted to 18% from 31% the year before. Extremely low income (46%), too much fixed spending (35%), and too many unexpected expenditures (27%) are the main causes of their cash flow worry.
Furthermore, 52% of respondents said they were unprepared for the effects of inflation and rising prices that they are currently dealing with. When asked about the main causes behind their lack of preparedness, 47% said that they had never experienced high inflation and 43% weren't aware of how it will affect their capacity to cover essential expenses. Thirty-four (34%) claimed that they were already living paycheck to paycheck, and 32% of respondents did not foresee how it will hinder their capacity to save or invest for the future.
One step young Canadian adults have made is to pay more attention to their finances. This involves managing debt (34% up from 27%), paying day-to-day living expenditures (62% up from 48% last year), and the value of their investments (25% up from 20%). They also want to restore their savings and recover their financial future with the help of investments.
Building their investment portfolios was listed as a top financial priority by almost one-third of respondents (30%). Most of these respondents (62%) set aside money whenever they can to add to their portfolios. Furthermore, nearly half (47%) said they would be prepared to pay a charge in exchange for the chance to receive a higher return on their investment.
"Even in the midst of coping with the impact of inflation today, it's good to see young adults are also continuing to focus on how they can invest for their financial future and what's the best approach for the money they're able to invest," said Stuart Gray, Director, Financial Planning Centre of Expertise, RBC.
Gray added, "This is the age group that has the biggest opportunity to see their investments grow over the long term which makes the performance of their investments all the more important."
Establishing a safety net and growing wealth are among the top investment objectives.
Young adult investors are already thinking about retiring, but according to an RBC survey, they are more concerned with retiring comfortably (41%) than they are with retiring early (21%). Other top investment objectives include creating a safety net (45%), increasing wealth (44%), and obtaining financial independence (41%).
A few important obstacles to achieving these goals include the fact that over half (44%) acknowledge they have little to no understanding about investing, 54% do not have a financial plan, and 77% have not spoken with a financial counsellor in the last year.
"Trying to figure things out on your own, without building investment knowledge or leaning into the expertise of a financial advisor, doesn't set you up for success," Gray explained.
Gray also advised avoiding investing to make immediate gains. "We know it can be tempting for investors – especially those new to investing – to chase quick opportunities that may involve high risk and could set them back from achieving their long-term goals. A financial advisor brings a more objective lens to your financial picture and can help keep you focused on what matters most."