Veripath director explains the benefits of its unique open-ended fund structure, and how technology drives its management process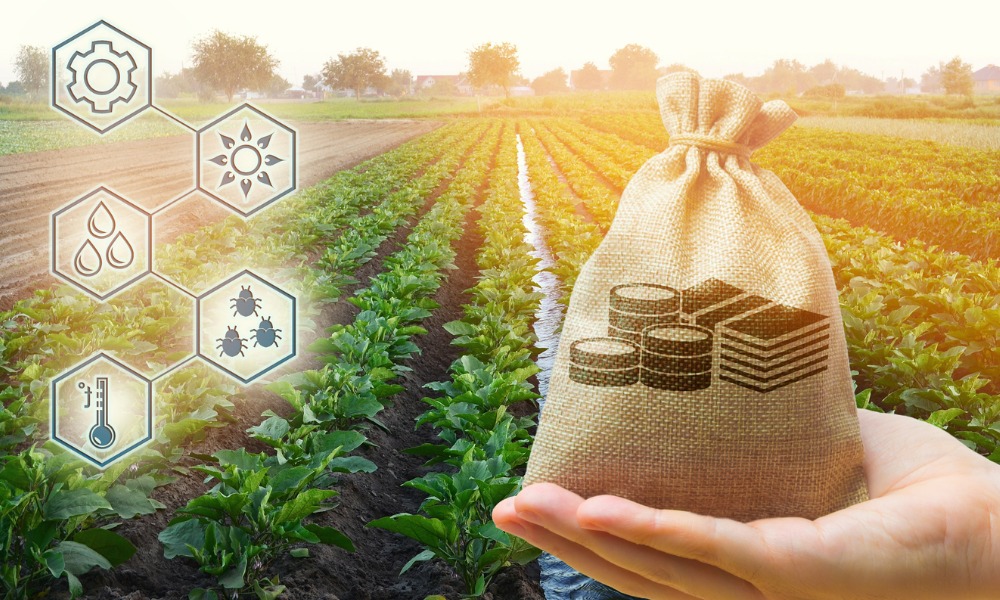 As the pandemic crisis raged across the world over the past year and a half, governments and central banks in developed countries have shown an extreme willingness to keep their economies with unprecedent levels of fiscal and monetary stimulus – and it's making a lot of investors nervous.
Some predicted that would lead to persistent inflation which will give way to downturns in the markets; if the past five months of above-target CPI readings in Canada are any indication, that scenario may already be unfolding. Against this backdrop, many institutions and well-heeled investors are starting to seek more exposure to alternative investments, which includes farmland.
"It's human nature," said Stephen Johnston, director and co-founder of Veripath Farmland Partners, which manages funds that invest in Canadian row-crop farmland. "If everything you own is doing well, you don't tend to care about lack of correlation. But since the pandemic struck, we've seen investor interest rise to a level I haven't seen before in my 14 years of farmland investing."
According to Johnston, farmland is not correlated to stocks and bonds in any material way. During the 2001 crisis, farmland as an asset rose by 6%; in 2008, it increased 13%. And in the recent COVID-19 crisis in the markets, it once again appreciated as the North American equity and fixed-income markets tumbled.
It was against that backdrop that Veripath's funds, which encompass roughly 90,000 acres of actively managed Canadian farmland, became increasingly appealing to investors. With a management team that has decades of farmland, private equity, and private credit investment experience, the firm distinguishes itself from the majority of agricultural investment firms by managing its assets within an open-ended fund structure.
"If you don't sell off the land, you don't incur capital gains tax, so it's much more efficient," Johnston said. "And we're able to let investors pick their own investment duration beyond a three- or four-year contractual hold period, depending on the series they invested in."
While accommodating redemptions can be potentially challenging, Veripath can do so because it's able to draw on multiple sources of liquidity. Aside from taking on modest leverage, the firm generates income from the farmland in its portfolios, which it owns and rents out to farmer operators. As a last resort, it can also sell pieces of land, which isn't as much of a problem as one might think: according to Johnston, the Canadian farmland market is worth around $500 billion, with about $20 billion in annual turnover.
When it comes to acquiring farmland assets, he said Veripath applies several investment screens. Apart from adjusted productivity pricing, they look at prospective farmland assets in terms of their historic yield trend and volatility, rental and liquidity conditions in the local market, and how assets in the province have stacked up in terms of their Sharpe ratio, correlation to inflation, and their up-down return profile.
To streamline and simplify compliance with farmland ownership regulations across Canada, Veripath also divides its portfolio into two funds that each focus on a different geographic chunk of the country. One fund, the Veripath Farmland (R) LP, invests only in farmland within Saskatchewan and Manitoba. Meanwhile, the Veripath Farmland (UR) LP invests in all of Canada excluding those two provinces.
"The two sister funds have the same terms, fee structures, and return expectations," Johnston said.
The firm has increased access to those two funds over the past year by launching on two platforms. Nearly a year ago, Veripath debuted its evergreen farmland offerings on DealSquare, a centralized platform created by NEO and Silver Maple Ventures to simplify the private-placement process. And in the first quarter this year, it launched additional series of its funds on the FundServ platform.
To monitor and help maintain the quality of its portfolios, Veripath has a proprietary land management system that uses an in-house software platform combined with satellite monitoring and AI crop analysis. During the growing season, satellites continuously collect data on land that includes Veripath's farmland assets. At the end of the year, that data is fed into an artificial intelligence system that can determine what type of crop was grown in a particular block of land, as well as analyse whether it was zero-tilled and how much of it was cultivated compared to what wasn't.
"If you have some damage or changes to the land due to flooding or other events, that tends to reflect in changes to the cultivated-to-uncultivated ratio," Johnston said. "Because it's the first year we're doing this, we can't distil insights on productivity from the satellite data yet. But we'll be able to as we apply more training sets to the system."
Aside from that, Veripath collects annual reports from the farmer-operators working within its portfolios. Once a year, the farmers notified to log on to an online portal where they fill out information on crop type, productivity, pesticide and other data. If there are discrepancies between the farmer's report and the satellite data analysis, the system throws an alert flagging potential issues.
Beyond monitoring systems, technological advancements and genetic modification of crops have opened the door to greater yields and productivity. Given the increasing role technology plays, Johnson expects there will be an increase in the average farm size within Canada's agricultural investment space as owners and operators seek economies of scale.
"At the moment, less than 1% of all Canadian farmland is held by financial investors. Compare that with the U.S. and Australia, where the number is closer to 20%," Johnston said. "There's plenty of room for them to grow, and I expect they'll be playing a part in that increasing farm size equation."