Advisors are joining because it's got the size, partnership strength, and capital to keep improving, according to managing director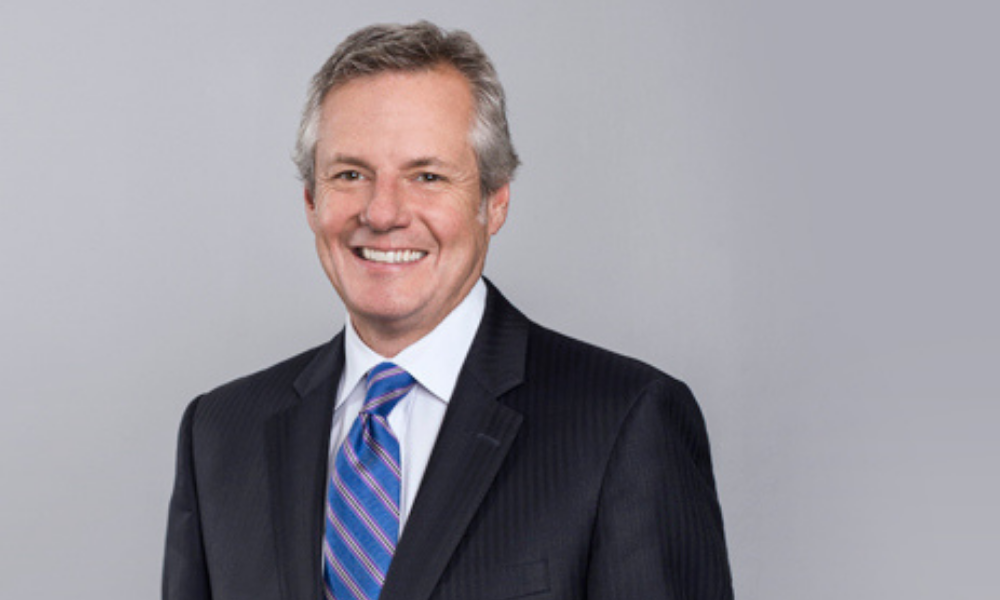 While some advisors may be leaving banks to work with independents, RBC Dominion Securities says it's not seeing that. In fact, the exact opposite is true. It's not only grown during the pandemic, but its advisor staff is still growing.
"What we've seen in the past few years, and even through COVID, is strong growth in the number of advisors joining us from other firms, both bank-owned and independent firms, and we've seen virtually no advisor leaves us," Mike Scott, RBC Dominion Securities' Senior Vice-president and Managing Director, told Wealth Professional.
He said RBC Dominion Securities' client base and assets under administration have also grown during the pandemic.
"I think the pandemic allowed us to do that because we were starting to digitize certain things. It allowed us to speed that up and we got even better moving forward in these areas," said Scott, noting it has made its advisors mobile, connected to clients' mobility, ensured its systems can talk to each other and get solutions, and ensured its administration as efficient as possible to aid the client experience. "So, we've come through this, and I think that we've gotten stronger.
"We're also always conscious about: how do we do the best thing for our advisors? How do we provide the best toolkit for them? And how do we provide the best experience for the clients, as well? I think that, if you can get that recipe correct, then just keep doing it."
Scott said, at the end of Q2 2021, RBC Dominion Securities had 1,915 advisors, but it expects to have 1,950 by the end of Q4 since people are still joining from the competition. He noted RBC is larger than Canada's second and third largest banks combined, and the independents, but it's been able to maintain its culture because "we work very hard on investing in what you need to run a wealth management firm, but running a national wealth management firm is not a cheap endeavour."
Scott cited four areas that RBC Dominion Securities is investing heavily in, which is also drawing advisor interest.
The first is independent research so the portfolio advisory groups can help advisors with portfolios and models. It also has money management solutions with excellent pricing and other client solutions, such as structured products or private alternatives. "That's not a small endeavour. It's very large," said Scott, adding RBC spends "tens of millions of dollars just on our money and research."
Next, RBC Dominion Securities regularly updates its technology. "We spend $75 million a year doing that just to make sure we have state of the art reporting," he said. "I'd venture that a lot of firms are struggling just to spend on keeping up with the regulatory requirements, and I'm not talking about making sure you have the best platform in all those areas plus many more. But, that's the kind of money we spend in these areas, and it doesn't stop."
Third, it spends $35-40 million a year on its planning solutions so advisors can provide clients with their financial, tax, estate, will, and business planning. "It's not good enough to run a good portfolio, you must bring the other parts because clients need to know when they can retire or if they have the most tax-efficient solutions, or what they need to do to move their wealth to the next generation and do their best estate planning," he said.
Finally, administering the business in such a regulated industry is also very expensive with the client-focused reforms and all the documentation, including the increasing digitalization needed to facilitate all that.
As for some former bank advisors' concerns that their client offerings were being restricted to the banks' proprietary product, Scott said that may be true of the bank-owned financial planning streams, but ther bank-owned, full-service wealth management area has registered investment advisors and doesn't restrict product. "In fact, we're adding new product," he said. "I would suggest that we have an ever larger shelf than the independents do."
When asked what the future holds for RBC Dominion Securities' and its advisors, Scott said, "we never lose focus of those areas I talked about. We just keep getting better at them. That's our goal.
"And one of the terrific benefits that we have, being part of RBC, is the autonomy to run a wealth management firm as well as the partnership of the bank. That's really important because, if you really want to take care of a client's needs, you have the money management side and wealth side, but clients also have credit needs and we can bring all those things together.
"What we're excited about is we want to keep going forward, offering the best solutions in the money management side and the best solutions in the wealth planning side, and then offering great solutions through our bank partners, when needed," said Scott, citing RBC's Royal Trust, commercial banking for business owners, and private bankers for client dealing with complex credit. "So, we're going to continue down the path we're doing, getting better at it. That's our goal. We can bring the best of Dominion Securities as well as the best of RBC to a client experience, and that's really exciting. Not everybody's doing that. The independents can't do that.
"I'm lucky to have the job I have. I love what I do. But, someone who's in my job can have all the great ideas in the world, but it's not cheap. You need the capital, and you need to have the financial strength, and Dominion Securities has that and then we have this great partner with RBC. That's a big, big advantage because lots of firms have got good ideas, but they don't have the capital. RBC has really done a good job of maintaining autonomy with a partnership relationship with its various divisions, and that really works."