Investment advisor and portfolio manager offers his take on lauded model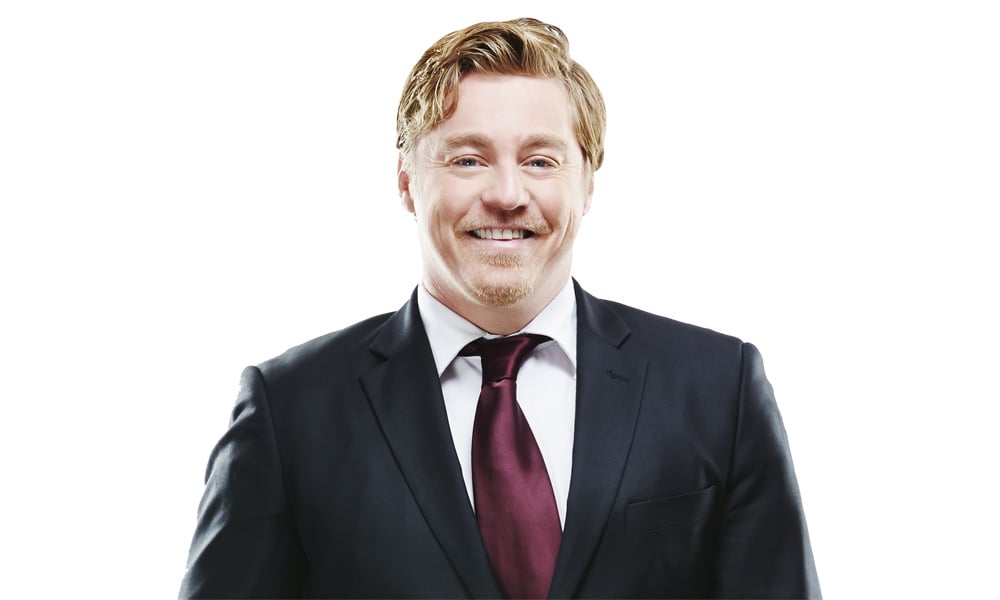 The issue of title protection has been the subject of recent controversy, with some advocates issuing a call to raise the bar on professional standards.
In a statement last month, a coalition that includes the Financial Planning Association of Canada (FPAC), FAIR Canada, and CFA Societies Canada urged all provinces to establish higher standards for financial planners and advisors.
An open letter from Kenmar Associates, an advocacy group, also expressed concerns over the Ontario Financial Services Title Protection Act, which it said fails to achieve "alignment between the expectations and needs of consumers and the professionalization and transparency of the financial services industry."
Throughout the conversations Wealth Professional has had with concerned stakeholders, there's been one common refrain: Quebec's framework of financial planner title protection is the example for other provinces to follow.
Read more: Why provinces should follow Quebec, not Ontario, financial planner standards
Jason Pereira, partner and financial planner at Woodgate Financial, lauded the province's higher proficiency standards, as well as its framework that allows only those who meet them to use the province's financial planner title.
That view was echoed by Dan Hallett, vice-president, Research and principal at HighView Financial Group.
"Quebec's model has worked well for a long time, so I don't think we need to reinvent the wheel here," Hallett told WP. "Having financial planning regulation fall under the same body as securities and insurance regulation makes a lot of sense. Quebec has it right because most of the people holding themselves out as financial planners are also securities and/or insurance registrants."
According to Hallett, individuals who want to become financial planners must first earn a diploma issued by the Institut québécois de planification financière (IQPF). That diploma is required to apply to the Autorité des marchés financiers (AMF) for a certificate granting use of the financial planner title.
"The result is a higher and more consistent standard for the public," Hallett says. "I don't understand why any province would bother creating a regulation regime that falls well short of what has long existed."
Ken Kivenko, president of Kenmar Associates, argues that Ontario could have simply adopted Quebec's model for financial planning regulation.
"The real problem originally was people calling themselves financial planners even though they weren't proficient. So Quebec established its own credentialling body, which administers its own exams. And anyone who uses the title without passing those exams may face suspensions and/or fines."
It's important to note that Pereira, Hallett, and Kivenko are all based in Ontario, so they all hold an outside perspective on Quebec's framework.
Joseph Bakish is a portfolio manager and investment advisor with Richardson Wealth Limited based in Quebec. Richardson Wealth is a wealth planning firm that wholly supports the need for comprehensive planning advice.
Bakish has earned his CFP designation but doesn't hold himself out as a financial planner, as he does not have the Pl. Fin. designation (short for "planificateur financier") required by the province.
"The well-designed regulatory framework needs to be balanced for affordability and time constraints to ensure that professionals are available to provide Quebec clients and their families access to the planning they require," Bakish told Wealth Professional.
Read more: FSRA stands by title protection framework
According to the IQPF website, there are numerous routes to achieving the Pl. Fin designation.
The IQPF can issue the financial planning diploma to any person who meets academic requirements set out under Quebec's regulations. Under this route, candidates would have to first complete a personal financial planning university program approved by the IQPF. After that, they must follow the IQPF Professional Training Course and pass the IQPF exam.
The IQPF also grants different levels of academic equivalency to people with a variety of combinations of university education, professional titles, and professional experience. Depending on the category a candidate falls under, they may also have to write and pass the IQPF Equivalency Exam before proceeding to the IQPF Professional Training Course and the IQPF exam.
An individual may also receive a financial planning diploma from the IQPF by completing the IQPF Executive Program, which is offered to people with a BA recognized in Quebec and 2 years of experience in Canada in at least one area of financial planning. After that, they must take the IQPF Professional Training Course, and pass a final exam.
Based on information currently published on the IQPF website, the Executive Program costs $1,725.50 inclusive of taxes, with 6 modules that are each about 24 hours long and followed by a 3-hour virtual exam. The Professional Training Course, meanwhile, costs a total of $3,269.13.
"I think there is a happy medium between ensuring a high level of expertise in financial planning and course load to both obtain and maintain the corresponding designation," says Bakish, adding that it makes sense for Quebec to have its own designation as it is civil code.
In terms of applying the framework to other provinces, he sees it as a matter of first selecting a designation – with the CFP being his personal preference – and making it mandatory for anyone who wants to use the title of financial planner. Anyone who doesn't have the provincially mandated designation would then have to use another title, such as investment advisor or mutual fund representative.
"All titles should require a meaningful formal educational requirement to back it up," Bakish says. "Having consistent designations and titles that align would help the client know what they are getting and ensure a higher, more consistent standard of service offerings."