Jump to winners | Jump to methodology
Best of Quebec
Canada's largest province is home to investors with billions of dollars at their disposal. However, its legislative and cultural uniqueness requires a specialized skillset.
Wealth Professional's 5-Star Advisors – Quebec 2023 report recognizes the industry professionals who offer guidance, support, and exceptional judgement to the cohort of investors in La belle province.
5-Star Advisor Gene Kim, with Summit Private Wealth at Mandeville Private Client, adds, "To develop a winning strategy in Quebec, firms really need to understand the differentiated culture and the uniqueness of this province." He is trilingual – speaking English, French, and Korean.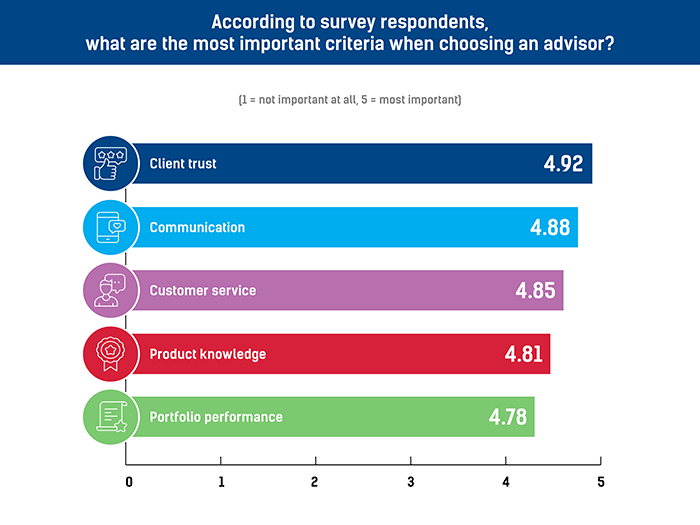 Client is king
Kim focuses on generating long-term connections, which has allowed him to build his clientele.
"Trust and confidence are really prerequisites to maintaining any long-term relationship," he says. "It's something you have to continuously earn throughout the years with your clients."
Kim's firm, Summit Private Wealth, stands out by:
offering a bespoke and high-quality service matrix


providing a pension-style strategy, incorporating private and alternative investment classes


delivering tailored advice to multigenerational clients for continuity


targeting households and businesses with AUM $1–2 million and above

This strategic plan has allowed Kim and his team to build a practice recognized as an IIAC Top 40 Under 40 nominee and WPC 5-Star Top Advisor s for three years running, along with several other accolades.
This level of industry respect is grounded in the culture that Kim has instilled by only offering products that the firm understands comprehensively.
"We're big on measuring twice and cutting once," he says. "We do a tremendous amount of research. We're scholars of 'Buffettology' – protect capital."
And he continues, "We place a lot of effort on getting ahead of the news – avoiding surprises is critical to building trust and confidence with clients. Nobody wants an ugly surprise."
Another aspect of Kim's success is ensuring his expertise is delivered in the best possible fashion.
"Since the pandemic, people have become very disenchanted with customer service," he adds. "We leverage two Japanese cultural attributes: kodawari – commitment and perseverance beyond what is necessary, and omotenashi – hospitality delivered at the highest level while enjoying a mutually respectful relationship."
Investors told WPC of Kim's strengths:
"Holistic planning and exceptional client service."


"Makes time to educate and service generational clients."


"Excellent communication in good times and bad."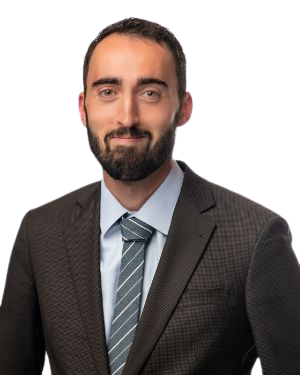 "As an advisor, I enjoy the never-ending process of learning and getting better, being trusted to take charge of important decisions, and the opportunity to give and keep my word"
François-Julien Duffaud
Manulife Securities
Dedication pays dividends
François-Julien Duffaud is at the Dorval branch of Manulife Securities and helps distinguish himself through communication – turning clients into best advocates by being constantly in touch – and an objective investment process using various informational tools.
"Continuous knowledge compounds over time," he says. His practice also leverages a team approach as highly competent, above-market range professionals allow for more time to spend with their clients.
To be able to offer this level of insight, Duffaud spends 45 minutes studying strategies every day. Due to this level of dedication, he:
won awards such as Rising Star (2018), Top Work Ethic (2021), and Outstanding Growth (2021 and 2022) at the Dorval branch of Manulife Securities


earned his Personal Financial Planner designation in 2023


gained membership to the Manulife Securities President's Circle in 2023

"I think that clients give more importance to communication and trustworthiness over product knowledge and performance," says Duffaud. "Client service is also key. As is commonly said, people don't care how much you know until they know how much you care, and that is demonstrated by frequent communication and touchpoints.
"Recently, I called a client to inform him of changes we were about to make in his portfolio to add defensive positions in the consumer sector. He thanked me for the weekly updates he receives from me, as well as the quarterly videos and calls."
Duffaud added, "This gives a sense that we are following the market and not taking the portfolio for granted, which some advisors oftentimes do."
Investors also told WPC about their experience of working with Duffaud:
"Offers regular explanatory videos for clients as to how the markets have changed and how to make sure our portfolios adapt."


"He is always present for me when I have a question."


"Follows the financial plan closely and offers tax strategies."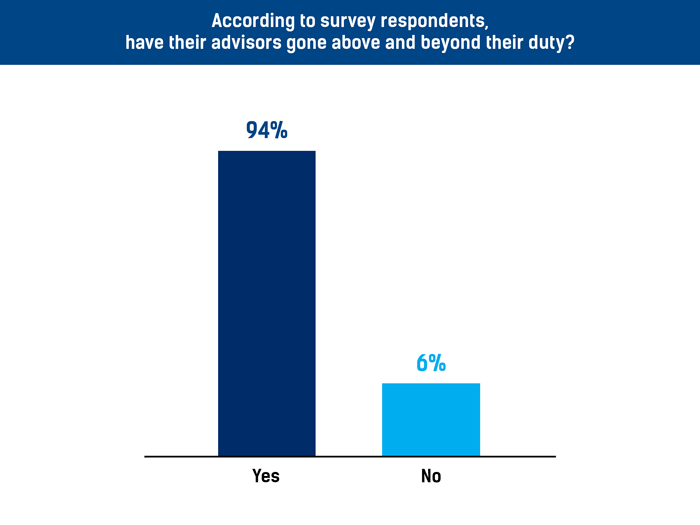 What investors want from 5-Star Advisors
As part of WPC's survey, investors were asked to identify the areas they would like their advisors to improve.
Some of the comments included:
"Further research and guidance for investors about ethical funds/investments."


"Deepen the values in building trust and relationship with clients."


"Greater focus on sustainable investing, [as] more investors are prioritizing ESG factors in their decisions."


"Provide market information and guidance through the current turbulent economic times."


"Keep up to date on products to minimize the downside."


"Educate and know how products fit into the larger picture."


"People would rather feel like respected clients than file folders."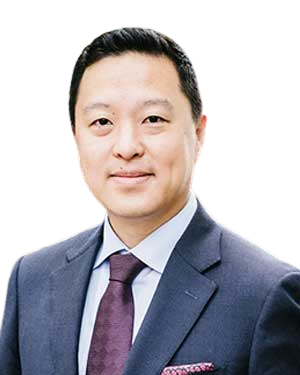 "We really focus on managing wealthy families. There are families where we manage three or four generations – it's sort of an added-value service we provide to the younger generations"
Gene Kim
Summit Private Wealth at Mandeville Private Client
Political, economic, and legislative factors
Three of the 5-Star winners – Kim and Duffaud – cited the following as significant issues, nuances, and developments in Quebec's wealth management space:
tax reinvestments being based on economic performance, sometimes placing Quebec after British Columbia and Ontario


interest rates and inflation driving up commodity costs


reliance on civil code with wills overriding beneficiaries on investment accounts


industry efforts around national consolidation


aligning ESG with client values and demands


a unique preference for making local investments


Montreal being a hub for artificial intelligence


focusing more on financial planning as a whole, including tax, retirement, income, estate, and insurance planning


growing importance of life-stage financial planning

Alexandre Tremblay


Manulife Securities

Dorval

Cielo Carin


Richardson Wealth

Danny Montesi


Richardson Wealth

Francis Sabourin


Sabourin Wealth Management




Richardson Wealth

Georges Achkar


Manulife Securities and Diligence Wealth Management

Jean-Philippe Phaneuf


Dalpé Wealth Partners




Richardson Wealth

Joseph Bakish


Bakish Wealth




Richardson Wealth

Marc Dalpé


Dalpé Wealth Partners




Richardson Wealth

Thierry Tremblay


Shinder Tremblay Private Wealth




iA Private Wealth
Wealth Professional conducted its second annual search for 5‑Star Advisors in Canada. Our goal was to answer one question: who are the best advisors in Quebec when it comes to acting in their clients' interests? From a diverse cross-section of financial professionals, we got the opportunity to spotlight remarkable examples of passion, dedication, and commitment.
From April 17 to May 12, the WPC team undertook a rigorous marketing and survey process, leveraging its connections to thousands of advisors across the country. Investors were asked to nominate their advisors and rate them on five key criteria: communication, portfolio performance, product knowledge, client trust, and customer service.  
The most voted-for advisors that received an average score of 4 or higher were named 5-Star Advisors, who were recognized based not on AUM but rather the service provided to their clients.
The 5-Star Advisors report is proudly supported by the Canadian Association of Alternative Strategies & Assets (CAASA).
About the supporting association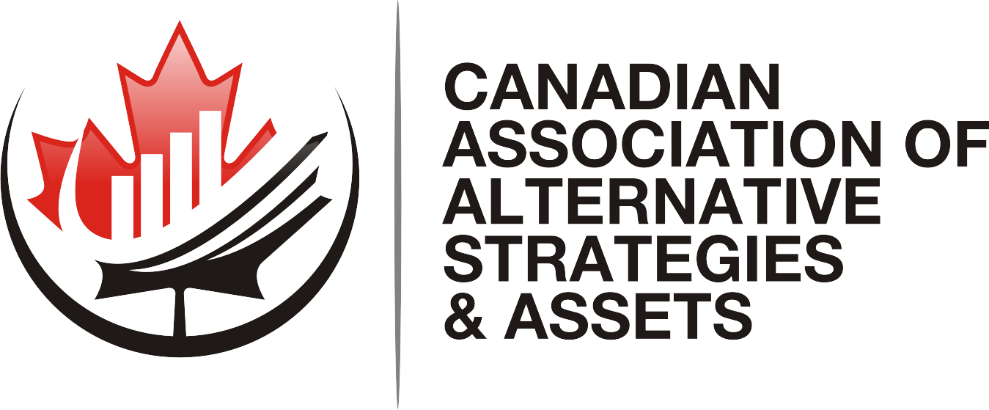 CAASA is Canada's largest association representing the alternative investment industry with more than 370 members nationwide — including alternative investment managers, pension plans, foundations, endowments, family offices, and service providers. Its membership and activities span all alternatives from hedge funds and venture capital to real estate and cryptocurrencies.
Founded in 2018, CAASA's mission is to bring Canada to the world and the world to Canada by promoting information sharing, networking, and collaborative initiatives between its members and the industry at large.