Ontario regulator responds to criticism, reiterating requirements for credentialing bodies and pledging review of complaints process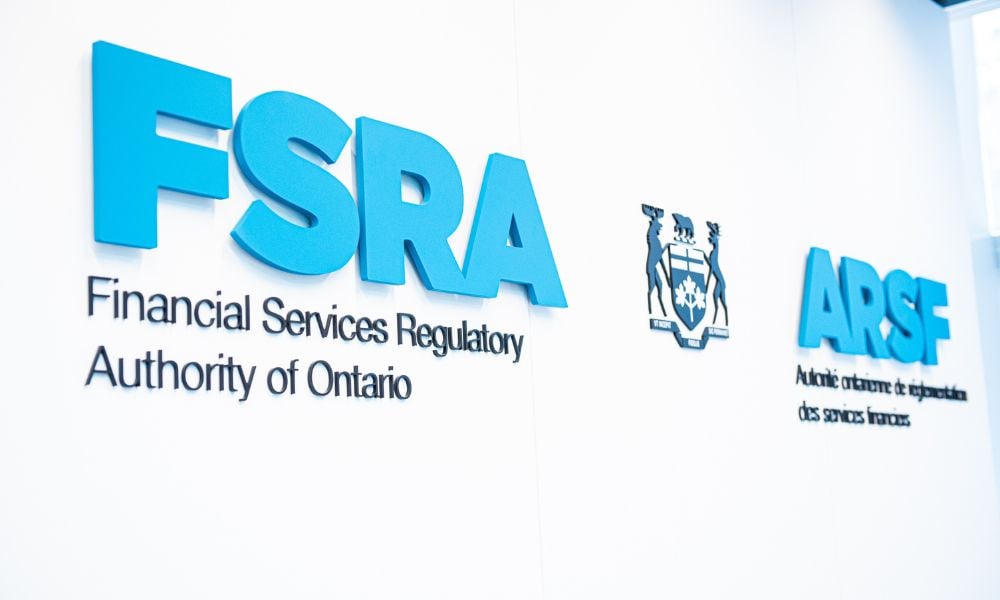 Hot on the heels of an investor advocate's open letter raising concerns about Ontario's title protection framework, the province's financial regulator has issued a statement reiterating its commitment to hold credentialing bodies (CB) accountable under the regime.
"For the first time in Ontario, there are now regulatory standards in place for the use of the titles Financial Advisor and Financial Planner," Huston Loke, FSRA executive vice president, Market Conduct, said in an emailed statement to Wealth Professional. "This is long overdue and addresses a long-standing gap in regulatory oversight."
The title protection framework, Loke said, is intentionally designed to allow any professional designation-granting or licensing body with a credential, and the right capabilities that meet minimum requirements, to apply for FSRA approval as a CB.
"To permit continued use of Financial Advisor/Financial Planner titles after the transition period, and for those who are just beginning to use these titles, it's important that FSRA follow the standards created by the rules and other laws that govern the title protection framework," Loke said. "This is an obligation FSRA takes seriously."
In reviewing applications, FSRA objectively applies minimum standards for CBs and a robust approval process, which were determined following extensive consultations, Loke said.
To be approved, CBs must clearly demonstrate that they provide a minimum standard of education. They must also require credential holders to complete continuing education; abide by a code of conduct putting clients' interests first; and be subject to a complaints and disciplinary process.
"All approved credentialing bodies meet these requirements, and where they have unproven processes necessary to meet these standards, will be subject to ongoing focused review," Loke said.
FSRA has also implemented a process to review "all aspects of the performance of credentialing bodies," which Loke said was established after public consultations.
"We are confident that this will enable FSRA to identify where credentialing bodies, or their title holders, are not meeting minimum standards or applying inconsistent practices, and allow us to take corrective action quickly," he said.
FSRA said it will work with all CBs to ensure their approaches are consistent. It will also ensure those with common title users are in sync by sharing information pertaining to education, conduct, complaints, and discipline, and aligning their processes "to ensure optimal consumer outcomes and minimal duplication for title users."
FSRA will be reviewing CBs' complaint handling processes, Loke said, and will provide details of its findings in the interest of transparency.
"We are also very interested in hearing stakeholder views on the strengths and weaknesses of credentialing bodies to help inform our supervision," Loke said.