MD at iA Private Wealth is recruiting younger talent and believes millennials will eventually move away from robos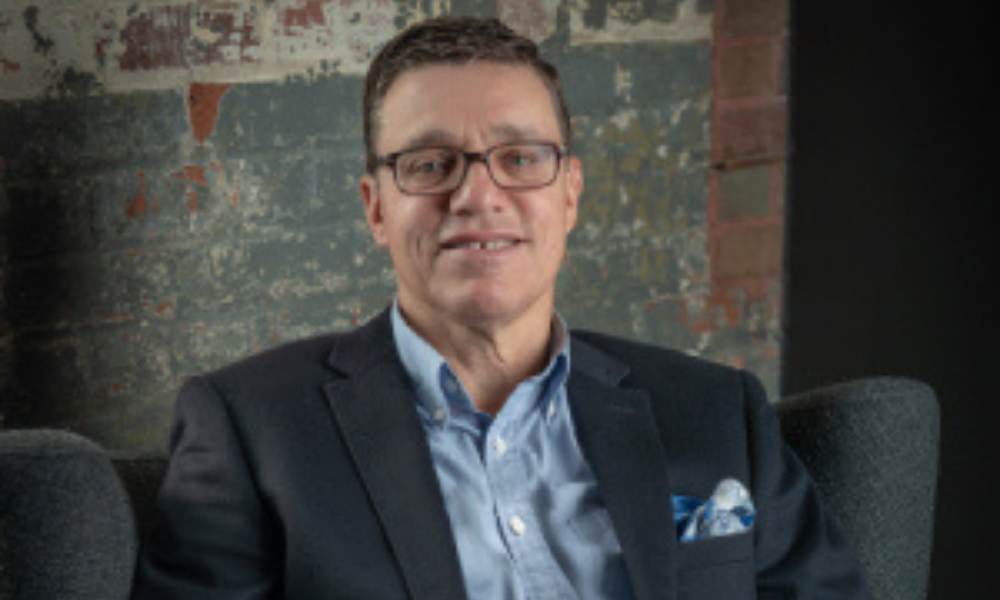 Staff at a practice should reflect who their clients are or will be, according to one advisor who's busy growing both his team and client base with the younger generation.
"Baby boomers are matched with an advisor. They're roughly the same age, which works fine for the baby boomers, but not for the next generation," Rob Knight, Managing Director and Senior Investment Advisor for the Steward Group, iA Private Wealth, told Wealth Professional.
"There's a natural progression and maturation that goes on in a client's life as clients become more secure, so they turn their focus to the next generation. We need to build financial teams that build great young talent."
Knight, whose own team of seven includes five advisors in their 30s, has offices in Cambridge, Paris, Burlington, and Owen Sound, Ontario, and isn't intimidated by the younger generation's interest in robo advisors.
"I don't think they're staying there. They understand they need more than transaction ability. They need perspective and advice," he said. "Young people would be less hesitant to reach out to a typical advisory firm if they were able to work closely with advisors who look like they do and look at work and experiences in a similar way.
"Those clients who don't have substantial assets are going to be priced out of the marketplace and not going to be able to get advice. That's a very short-term problem that the industry has. If the advice-based industry ignores the newer clients, they won't have them when they're older and more profitable. But, you have to deliver the service protocols to enable your young advisors to work with those clients."
Knight believes the clients are there, so he's actively been recruiting the team to serve them. He's been finding them in the eight-month graduate program at Conestoga College in Cambridge, as well as those who are coming from the retail bank branches to respond to the Steward Group's recruitment posts.
"Our business has grown partially through prospecting, so this is prospecting for team talent," he said. "We're looking for talented young people who are ambitious and want to learn. We want to find them early and train them."
"Having a young team is great," he said, "I like the energy and the desire to learn, and they truly have a desire to serve. They want to be a resource for clients, and their technical skills are through the roof. It's just a fun group."
Knight has also accentuated the energetic vibe in his two primary offices, which are restored industrial spaces with large open concept design. "It's very conducive to non-structured communications," he said. The dress code is also very relaxed, but he warned other advisors, "you have to be willing to not have things the way they've always been."
For instance, while he's a stickler for well written and edited professional communication tools, he said, "it doesn't have to be buttoned down and corporate-ish. It can be relatable. That's more relaxing for the clients.
"The more bound-up in tradition and expectation that clients are, the less likely we will get to the heart of the matter. If the clients are sitting in a cool, relaxed office or seamless video session, they're more relaxed and open, which allows us to do a better job."
But, it's not all fun. Knight is very aware that he needs to help those young people find a rewarding career path in an industry that allows them to learn and progress over a reasonable period without having to be large revenue producers. He wants to help them learn how to read clients, dig deeper, and provide guidance that really impacts clients' lives.
"We're in the process of using a system that gives our young people a chance to learn and grow, so they can become professional advisors faster," he said. "If you look at the role young people traditionally play in our industry, it's often a client service role, so they don't have the opportunity to be with the clients.
"Our industry has been, rightly or wrongly, somewhat of an eat what you kill industry," he added. "We've taken a different approach. We believe that our new advisors should spend most of their time in client meetings with more senior advisors. By watching and listening to how experienced advisors work with clients and deliver advice, that's how these people can learn and grow."
What can he recommend for other advisors interested in doing the same?
"We're always looking – even when we don't need staff – we're looking for good talent," he said. "So, you need to focus on the idea of hiring before you need the person. You need to be a little over-staffed. You really don't want to be understaffed. That's gets very uncomfortable very quickly."
As for the Steward Group, he said, "we're also trying to make it known that we want to be known as a destination for young talent. It's a big goal. We're not there yet, but we're getting there."