VP says industry is changing and firms must train new advisors on how to serve clients rather than simply chasing commissions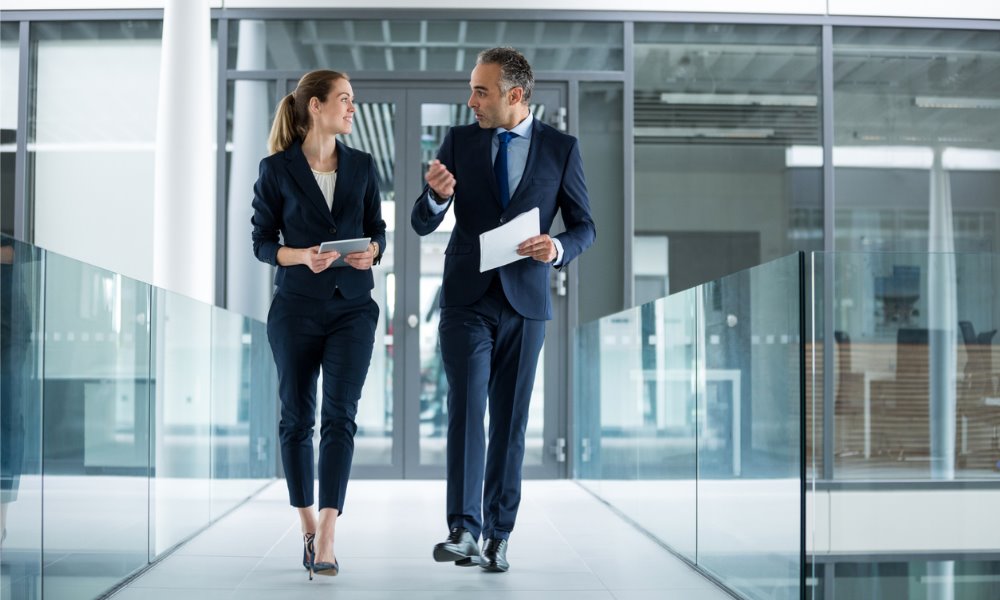 Young, new advisors may be in short supply these days, but Rick Wood of Caldwell Securities Ltd. is coaching the best he can find to be good financial advisors rather than great salespeople.
"The industry is changing, and the way I promote what we do is very different," Wood, Caldwell's Vice President Client and Advisor Success, told WP. When he started, young bank advisors were usually given some phone numbers "and the ones who were really good at sales were the ones who survived. Generally, maybe 3% would live."
While that may still be the norm in some places, he said the problem with that kind of training is companies may get the best salespeople, but not necessarily the best financial advisors.
Wood, who was mentored by football and soccer coaches while growing up and has enjoyed coaching his kids' teams as well as football in less advantaged areas of Toronto, such as Jane and Finch and Regent Park, decided, when he stepped back from being an advisor, that he wanted to coach young advisors to succeed.
"I think, as a coach, my most important job is to never put a person in a position to fail," he said. "Your job is to teach them how they can be successful and give them the tools as opposed to saying, 'here's a telephone and just see what you can do'."
Many companies are aggressively trying to recruit new talent, but finding it harder to do. Woods attributes the shortage to the 2008 downturn, the industry's reputation of being aggressive commission sales people, the rise of do-it-yourself investing, and many new immigrants not feeling confident to take on the job here. The result is many young people don't consider advising a viable career.
"I think our industry is transitioning," he said, adding that the learning curve to develop competency is growing. "That's why I think something like the Advisor U that I run, where I can spend a couple of years developing these advisors in a safe environment and putting them in a position where they can succeed, is going to be the model for the future."
Wood's rookie training program gives new advisors time to learn.
"We pay them a salary. There's no commission to start, and we teach them," he said, noting that he's flipping the traditional training model – where advisors learn to sell to clients, then develop a relationship with, and empathy for, them, which encourages them to become more competent and skilled to help them. He's working on giving them the skills to know what they're recommending is good, so they're confident that they're giving their clients the best asset allocation, and have a proper model to do financial planning and retirement projections for them.
"Give them all the tools they need to be able to do the job," he said, and they can also develop empathy amid that, and then learn the sales and business development.
Wood said many companies may not have the patience to focus on more than a quarter's results, but this approach allows both introverts and extroverts – who were often great at sales – become great advisors, and can be more comfortable for both women and immigrants.
"When I was building what I call Advisor U, I wanted to be the person that I most needed when I was first in this business, which was somebody who mentored me and showed me the way," he said, citing his mentor, Howard Ferguson, who taught him that the clients' interests come first. "That's left a lasting legacy for me, and I approach everything that way."
So, he's looking for young advisors who have character and a high degree of ethics who want to help people rather than those who are desperate to sell to pay their rent. "So, the client is always going to be the focus" he said, "not the commission that comes out of it."
While some companies are beginning to follow Wood's lead, this model still isn't the norm, though he said the industry is increasingly realizing that the most valuable component of what advisors offer is their financial advice and how they can coach clients to develop a plan to meet their goals and stay with the course, regardless of their market emotions.
Wood is also heartened by how Mohawk College is training financial advisors, whom he thinks will be well-positioned to help young investors who are just learning and will eventually gravitate to advisors once they have more wealth because they need to be coached in how to financially plan, invest, get insurance, and generally manage their financial lives.
While Wood is still reaching out to people to build a network and find the best candidates, he highly recommends that firms really focus on training and finding the best people to become tomorrow's advisors. "I'm hoping to find those advisors that are going to be the next great advisor in our industry because we gave them that chance to incubate and we gave them that safe environment, so they could succeed," he said, "and they're focused on the right things of putting clients first and achieving goals over product."
Meanwhile, what he most loves is blending his coaching with training young advisors.
"I really had this incredible love of coaching and watching young players go off and do great things. I took great pride in that," he said. "So, the ability to do it now in planning as a coach for advisors, when I see some of my young advisors go off and become top advisors in the industry, that's where I really take my pride."