Investment advisor on why industry needs to change how it brings on young talent – and how his practice has approached this issue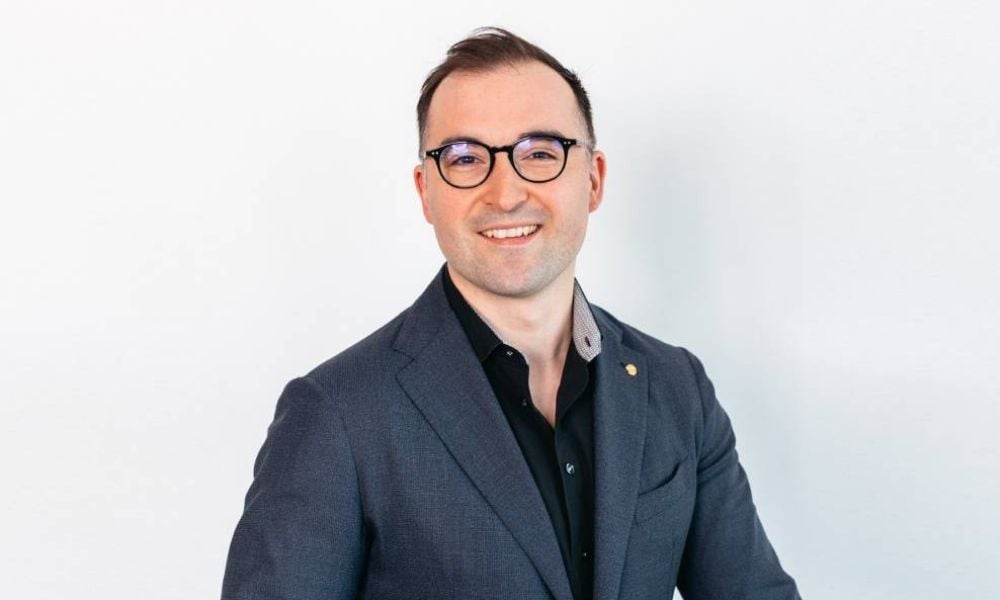 Firms need to adapt to the changing wealth management landscape by offering a better system of entry for budding advisors, according to one portfolio manager.
Speaking to WP Talk, Wealth Professional's podcast, Grant White, portfolio manager and investment advisor at Endeavour Wealth, Winnipeg, said the issue of how young advisors can learn the trade and still be able to put food on the table is an issue the industry has struggled with for decades.
White recalled that when he was in rookie training class of about 40, there was a 90% failure rate within two to three years – a representation he believes is largely consistent across the board.
One of the areas he's been focused on at Endeavour Wealth is becoming better mentors and recognizing that the way advisors and financial planners were brought up in the past is not necessarily the best way to do it going forward. With deferred sales charges (DSCs) now gone – and rightly so, he stressed, as they were not always in the best interest of the client – the wealth management space needs to modernize its approach.
To check out the latest WP Talk podcasts, including our new Morning Briefing feature, click here.
His belief is that firms should be introducing systems that train advisors up from university level to eventually become lead advisors. There are costs associated with that, he admitted, but if it's done right, the strategy can be mutually beneficial.
White said: "I call them '10x hires' because I believe if you hire the right people in the right roles, and you give them the opportunity, that can add 10x of value to you and your practice on top of what you're paying them.
"I'm pretty firm on that and [I know] it's gonna take time and you have to have a plan. But I've got three people in what we call our advisor training program and two of them are fresh out of university, while one has been out of university for about six years. We start them off working for our financial planning team for about two years – and that's where we want them to learn how to do financial planning without worrying so much about making sales and commission."
White wants to give these trainees time to learn the business properly. After two years, they move on to become a "wealth manager", a salaried role working for one of the lead advisors. This exposes them to conducting meetings and learning how to prospect clients. If they achieve certain checkpoints along the way, and if they are able to hit certain milestones and licensing requirements, they can make the leap to lead advisor and the opportunity to buy assets from the advisor that's helped mentor them.
He added: "The whole thing is designed around giving people the opportunity to learn how to do the business well and how to follow the processes that will make them successful to do the right things for clients. We don't free them up to be the lead advisor until we feel they're ready and capable of doing it 'the Endeavour Wealth way'. What's really important is setting clear pathways to achieving their goals because I'm asking people to go on a four- to six-year program in some cases."
Market volatility and Q4 strategy
From a portfolio management perspective, White believes it's natural to see some volatility after the run equity markets have had. His approach in Q4 is to make sure his team and their clients do not get too greedy. Endeavour has been rebalancing throughout the year, and especially in the past few months, to take profits off the table and reallocate into more capital-protective areas, albeit with the mindset of being ready to take advantage of volatility at the same time.
He explained: "We've been buying into certain companies where we think there's been opportunities for long-term growth. We are ultimately focusing in on ultra high-quality assets, so we don't go into anything thinking we can't own for at least 10 years. That doesn't always work out but that's our goal; we're not going to buy something if we can't see a 10-year horizon on it.
"That's going to be the name of game in Q4; protecting profits while still hunting for opportunities, because they do exist out there, and there's going to be more of them, especially if we get a pullback in the markets."