COO shares inside story behind strategic partnership and how platform capabilities equip institutions for the future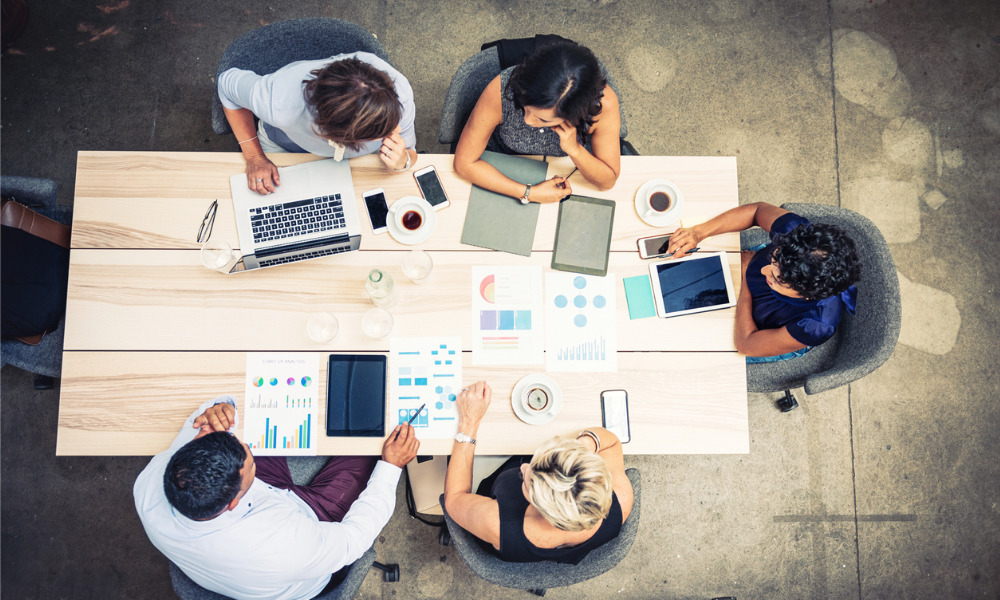 Because of lockdown and social-distancing measures associated with the COVID-19 pandemic, many firms in the wealth management space have had to accelerate their timelines for adopting more digital and remote-work capabilities. It's within this context that IGM Financial announced a strategic partnership allowing for better advisor and client experience through end-to-end digitization and process automation – though the seeds for the initiative were initiated long before the outbreak.
"The things that we and IGM see as the future state of the industry, we aligned on two years ago," said Gary Teelucksingh, chief operating officer, Canada at Capco. "We should credit IGM with visionary thinking, because organizations that are trying to tackle this problem now because of COVID still have that two-year journey ahead of them to get to what IGM has already done."
As Teelucksingh described to Wealth Professional, the last few months have pushed financial firms from having "a thoughtful perspective on the future" to making it a business-critical imperative. As a global business and technology consulting firm with a long record focused exclusively on financial services, Capco saw that future state as an inevitability, and has helped IGM carve out an exponential competitive advantage.
"Our hypothesis was that if many firms come to this realization simultaneously, you have too many people trying to do the same thing at the same time, and not enough resources, skill sets, or capabilities to get it done," he said. "COVID was what caused the herd to stampede, and IGM was already well out of the gate."
Being the parent to brands including Investors Group Mackenzie Financial, and IPC, IGM was in prime position to see what Teelucksingh described as a "three-headed monster" of problems confronting the wealth space, which encompasses the need to improve client experience, the need to automate processes, and the need to operate more efficiently. With that in mind, it partnered with Capco to enable end-to-end digitization and process automation, effectively empowering its advisors and operations teams for the ultimate benefit of clients.
"We envisioned a world where advisors were going to be required to operate more efficiently, and clients were going to demand better service in a more convenient way and at a more compelling price point," Teelucksingh said.
Under the strategic partnership struck between the two companies, IGM has been onboarded as a charter client on PlatformZero, a cloud-based digital and automation solution for financial services. The solution, Teelucksingh said, is the product of Capco's best-of-breed capabilities and 15 years of process automation experience specific to financial services, and more specifically to the wealth industry.
At the heart of the platform, he said, are two main advantages. First, because it is 100% digital, it's totally paperless, which reduces some of the friction traditionally associated with client onboarding, order execution, account transfers, and the like. And second, the processes are electronic and already configured for complex wealth processes, with the vast majority of business being digital at the front end and automated through the middle and back end.
"By adopting our platform, you are dramatically improving your time to market," Teelucksingh said. "You could go spend one hundred million dollars and go build yourself something, but it'll be specific to you and it'll be fraught with errors … This solves that problem without you having to go through the mud and muck; it takes you 80% of the way so that you can now see the goal in mind and determine how to adapt that to your business situation."
As many in the industry are coming to accept, the impact of COVID-19 is set to reverberate indefinitely into the future, which means the need for firms to be able to operate their business and service their clients remotely will be here to stay. And as the trend of margin pressure persists and grows in strength, Teelucksingh said advisors will have to run larger-sized books to earn the same overall level of compensation they do now. Taken together, that implies the future firm will need to support both physical and digital experiences for clients and advisors, with end-to-end automated processes that meet all compliance rules.
"It's going to be absolutely essential that you automate front-to-back so that you can meet the regulatory requirements and eliminate errors and speed up servicing," Teelucksingh said. "They are now table stakes for people operating within the industry."