The guidelines cover a range of assets and aim to help financial planners make effective long-term projections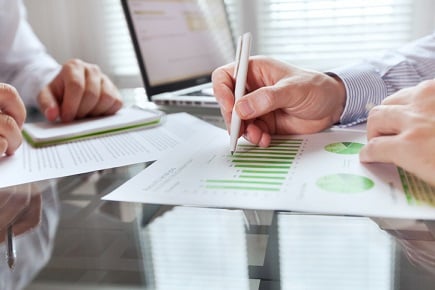 First released in 2015 by the
Financial Planning Standards Council
(FPSC) and Institut québécois de planification financière (IQPF), the Projection Assumption Guidelines are published each year and aim to help financial planners make effective long-term (10 or more years) financial projections free from potential biases.
The guidelines cover short-term assets, Canadian fixed income, Canadian equities, foreign developed market equities (including U.S. equities and Europe, Australia and Far East equities) and emerging market equities.
Developed by a team of experienced actuarial and financial planning professionals (the Projection Assumption Standards Committee) the guidelines are created using a variety of publicly available data sources, including the Canada Pension Plan Actuarial Report; Quebec Pension Plan Actuarial Valuation; Willis Towers Watson Annual Canadian Investment Perspectives Survey; and historical data based on the DEX 91-day T-bill index S&P/TSX, the DEX Universe Bond™ (Canadian bonds) index, the S&P/TSX (Canadian equities) index and the MSCI EAFE (Europe, Australia, Far East) index.
Due to the changing dynamics of the global and domestic financial markets, 2017's updated guidelines include many changes, including a reduction in the fixed income guideline to account for the appreciation in historical bond prices that cannot be explained by changes in interest rates. The latest results also accounted for the replacement of the S&P/TSX Index with the MSCI EAFE Index in the calculation of the guidelines around foreign developed and emerging market equities. Updated calculations were also produced based on the most recent Actuarial Report of the Canada Pension Plan and Quebec Pension Plan Actuarial Valuation.
"Updates to the Projection Assumption Guidelines provide financial planners with the current information to best help clients in meeting their important life goals," says William Jack, CFP, an actuary and member of the FPSC Standards Panel. "The ongoing evolution of the guidelines helps planners provide appropriate advice and enhances the credibility of financial planning professionals."
The Projection Assumption Guidelines for 2017 are as follows:
Inflation rate:

2.0%

Return rates

Short term:

2.9%

Fixed income:

3.9%

Canadian equities:

6.5%

Foreign developed market equities:

6.7%

Emerging market equities:

7.5%

YMPE or MPE growth rate

3.0%

Borrowing rate:

4.9%
This year's guidelines also include an
Addendum
, which contains the data sources around which the guidelines are produced and the the specific calculations for inflation and rate of return findings.
In providing the key data findings as well as the calculations, the guidelines are an important tool in the modern advisor's arsenal.
The Projection Assumption Standards Committee is already planning its approach to next year's report. Top of its list of priorities is to find a replacement source for the discontinued Willis Towers Watson Annual Canadian Investment Perspectives Survey and to consider the merits of alternative approaches to the fixed income guidelines.
Related stories:
Bank of Canada too hawkish on inflation: HSBC