TD survey exposes lack of confidence in spotting financial scams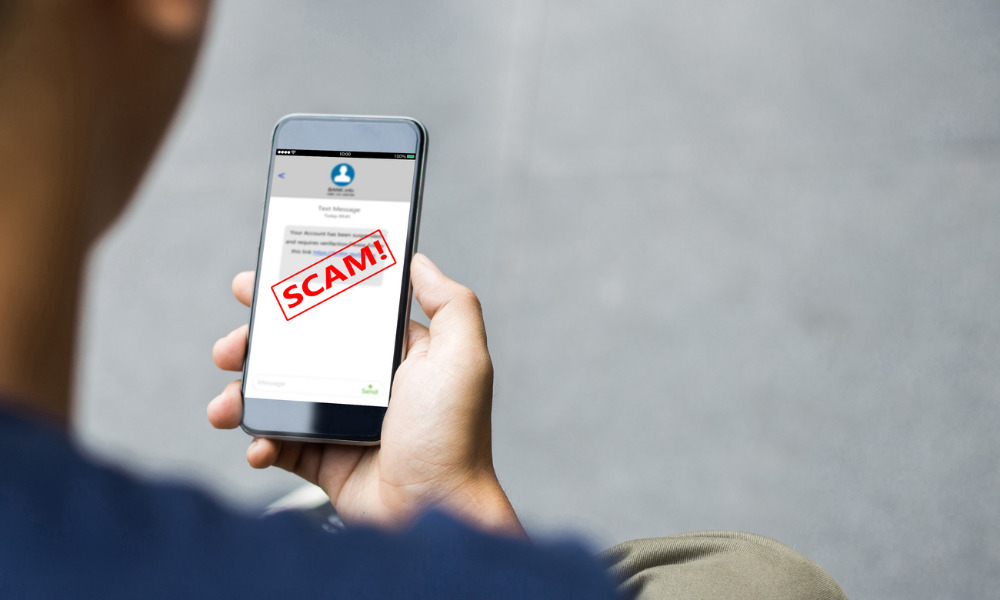 Canadians may not be well-equipped to protect themselves despite growing concerns about falling prey to scammers.
According to a new survey by TD Bank Group for this year's Fraud Prevention Month, 62% of Canadians believe they are targets more than ever due to changing economic conditions and rising living costs. However, nearly half (46%) haven't taken any steps to educate themselves on fraud prevention or protection in the past year. Nearly eight in ten (78%) Canadians admit they lack confidence in their capacity to spot possible fraud or scams.
How scammers target Canadians
The poll found that 66% of Canadians were targeted over the phone, while 72% of respondents said they had been the subject of email or text message fraud. This is an increase of 14 percentage points over the previous year.
Just 26% of reported targets of fraud appear to be using social media, down 10% from 2022, suggesting that fraudsters are shifting their focus away from this platform. In addition, Canadians discussed the scams that most alarmed them, such as identity theft (52%), title fraud (23%), and false emergencies (20%).
There is a stigma associated with talking about this kind of crime, as evidenced by the fact that over one-third (31%) of Canadians think they would be too ashamed to inform anybody if they were a victim of fraud or scam. This is particularly obvious in younger Canadians, as 66% of Gen Z and 44% of Millennials acknowledged they wouldn't notify anybody if they were defrauded by scammers.
Those who think they may have been the victim of a scam should report it right away to their financial institution, the local police, the credit bureaus (Equifax and TransUnion), and the Canadian Anti-Fraud Centre. This is in line with the CAFC, the Royal Canadian Mounted Police, and the Competition Bureau's efforts to lead the 19th edition of Fraud Prevention Month this month.
The Canadian Anti-Fraud Centre (CAFC) received reports of fraud and cybercrime totaling nearly $530 million in victim damages in 2022 -- about a 40% rise over the historic $380 million in losses in 2021. Regrettably, the CAFC estimates that only 5 to 10% of individuals report fraud, which means that the increase in financial loss is not correlated with a surge in reporting.
The CAFC received a total of 70,878 reports in 2022, with 37,047 of those allegations involving mass marketing fraud. Additionally, they received reports of 19,560 victims to ID fraud.
Phishing, extortion, and personal information scams, which all aim to coerce you into paying money or divulging sensitive information like your SIN number, passwords, or banking information, were the top three forms of fraud recorded over the last year.
Investment fraud, notably cryptocurrency fraud, romance scams, and spear phishing ranked as the top three frauds in 2022 with the greatest amounts of recorded victim losses.
"Fraudsters have developed new sophisticated tricks and tools to take advantage of Canadians in the digital economy. This Fraud Prevention Month, the Competition Bureau will help Canadians recognize, reject and report online deceptive marketing practices used by scammers to entrap victims and perpetrate fraud.'' said Matthew Boswell, Commissioner of Competition.
Even as law enforcement agencies and the Fraud Prevention Forum are dedicated to strategically working and allocating resources to prevent and combat fraud, Canadian citizens and companies also have a significant role to play in thwarting fraudsters. The best protection against fraud and scams is education and awareness.