Homeowners looking to tap out of variable-rate will have to weigh the cost of the decision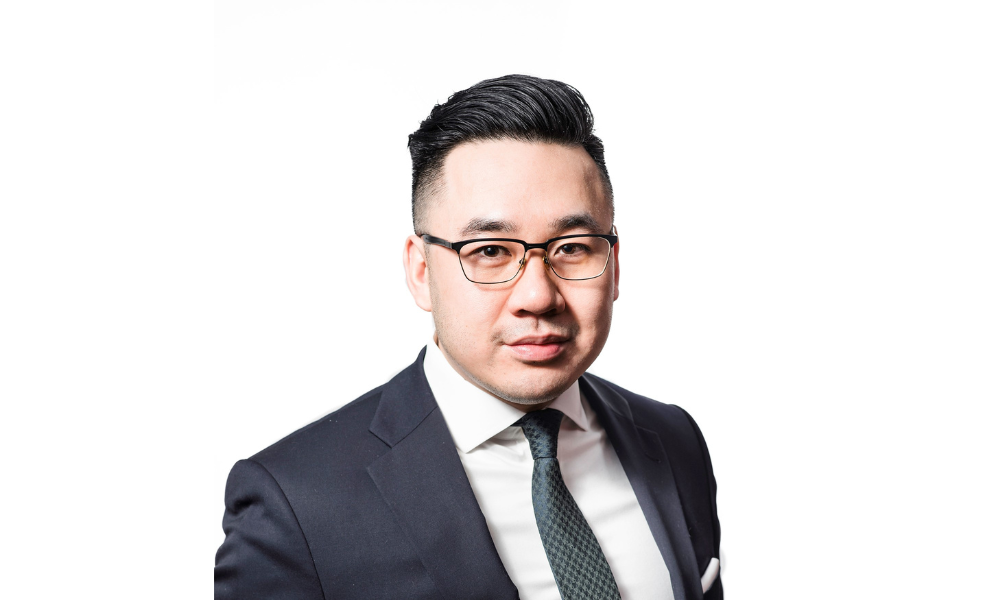 For countless homeowners currently in variable mortgages, the past year has brought a double-whammy of affordability challenges.
On top of rising living costs spurred by inflation, they have also had to deal with increasing mortgage cost pressures brought on by the relentless pace of rate hikes imposed by the Bank of Canada.
Given the spike in borrowing costs during 2022, no one would fault variable mortgage holders for wanting to tap out and switch to a fixed-rate mortgage arrangement. But those looking to move into a short-term fixed-rate mortgage should make the decision with care, according to one mortgage industry expert.
"Not every variable-rate mortgage holder will be eligible to go for a short-term fixed rate, like a one- or two-year or even three-year fixed-rate mortgage," says Victor Tran, RATESDOTCA mortgage and real estate expert. "It really depends on when they signed for the variable rate."
According to Tran, banks and lenders will usually agree to let variable mortgage holders convert into a fixed-rate arrangement, locking in their current mortgage rate. Assuming the fixed-rate term they choose is equal to or greater than the time they have left on their variable mortgage, the bank will make that switch with no penalty to the borrower.
"Most variable terms are five years," he says. "If someone signed for a variable mortgage in 2020, they'll have three years remaining, which means they should choose a three-year fixed-rate mortgage term at the shortest to avoid incurring a penalty."
When the pandemic crisis began in 2020, the BoC did not hesitate to bring interest rates down to near-zero as a lifeline to the locked-down Canadian economy. With borrowing costs on homeownership so low – up until March of this year, Tran estimates mortgage rates were below 2% – countless new buyers flooded into residential housing markets.
"I'm sure a lot of them are kicking themselves for not going fixed-rate at the time, but the spread between a five-year fixed and a five-year variable was still pretty considerable," he says. "If you see a variable rate of 1 to 1.15%, and compare that to a five-year fixed rate of 1.89%, it's hard to resist."
A homeowner who signed up for a variable-rate mortgage in 2020 can still decide to convert into a one- or two-year fixed-rate arrangement, but that would come with a penalty of three months' interest at the prime rate. In other words, the penalties the borrower would be on the hook for would exceed the interest they'd potentially save from making the switch.
Tran estimates that the difference between a one-year and a five-year fixed term mortgage has historically hovered around 15 or 20 basis points. While rates vary depending on different factors – whether it's insured by the CMHC, whether it's part of a new purchase or a refinancing, or whether it's for a principal residence or a vacation home, for example – he's now seeing situations where the spread between a one-year and a five-year mortgage can get as wide as 60 basis points.
"Most of the time, people will not pay the penalty," he says. "They'll just lock into whatever available term they can get into without tripping off any fees, and they'll take it from there."
There are a few reasons why people might want to lock into fixed rates at this point, Tran says.
Some language from both the BoC and economists in general is pointing to a continued need for rate increases. Certain variable mortgage holders may feel like they can't take another hike because they're already maximizing their budget for housing expenses, in which case the certainty of fixed mortgages makes sense.
Going into a short-term fixed mortgage might also work out well if interest rates go back down by the end of 2024 or 2025, which is what some other people may truly believe. For those households, the option of locking in just for two years or three to ride out the storm may be tempting, as they expect to hopefully move into a lower rate when they come up for renewal.
"There's definitely a gamble with that," Tran says. "Right now, no one can predict as far as next month."
Read more about how mortgage rates affect household spending in this article.