Latest report sees fallout from higher borrowing costs spread across construction, ownership transfer costs, and renovations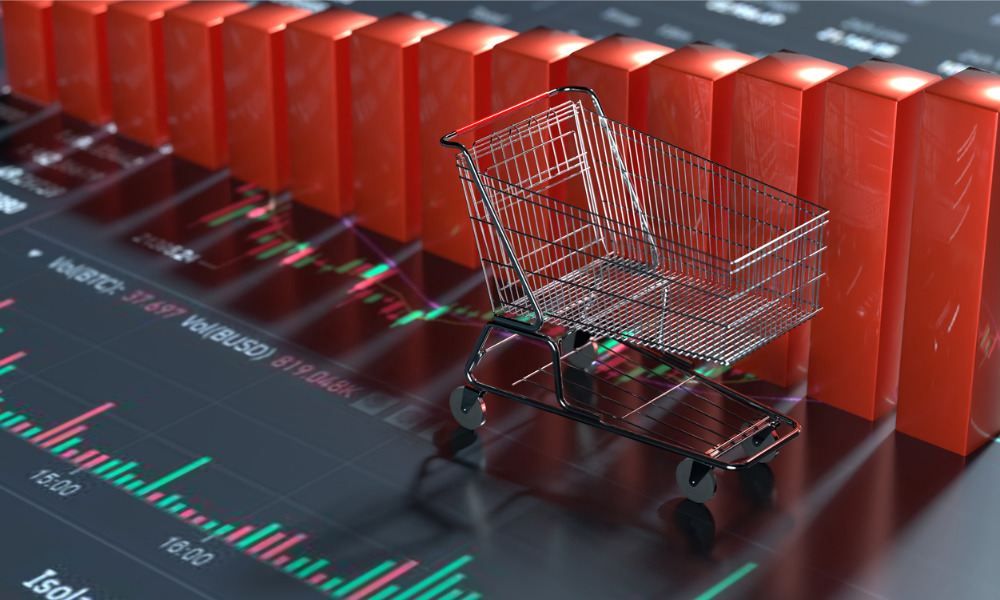 A sharp decline is expected for Canadian consumer spending over the next few quarters as steadily rising interest rates percolate into higher costs of purchasing homes and other large-ticket items.
In its most recent quarterly Monetary Policy Report, the Bank of Canada noted that since the start of its rate-hiking campaign in March, it's seen a sharp rise in borrowing costs for homes.
According to the central bank, homeowners who are renewing an existing mortgage are confronted with a higher increase than they have in the previous 30 years.
It noted: "a homeowner who signed a five-year fixed-rate mortgage in October 2017 would now be faced with a mortgage rate that is 1.5 to two percentage points higher at renewal."
Read more: What do supersized rate hikes mean for mortgage and HELOC holders?
The central bank's decision to raise interest rates to 3.75 per cent over the course of the previous year is thought to have had the biggest impact on residential investment, including new construction projects, ownership transfer expenses, and repairs.
That form of residential investment is anticipated to continue to decline through the first half of 2023, though to a less severe extent than it has this year.
It is also anticipated that home values, which have decreased by less than 10% since March, will continue to fall, especially in areas where they rose significantly during the pandemic.
Food prices and housing expenses, which include residential investment, account for about 40% of all Canadian inflation and often contribute to a larger portion of lower-income Canadians' spending. Inflation in housing costs, which have risen to nearly seven per cent this year, remains buoyed due to rising rent and mortgage rates.
Read more: Canadians concerned about interest rates' impact reaches highest on record
The Bank of Canada also emphasized how demand for services like travel, lodging, dining out, and communication services will be affected. Spending on expensive products like cars, furniture, and appliances is already showing signs of softening.
The BOC also noted that household spending should increase in the second half of 2023 and throughout 2024.
It expects strong immigration to help raise the number of new homes purchased, and population growth and increased disposable income will support rising demand as monetary policy is anticipated to loosen by late 2023.