IIROC figures compiled by IIAC paint a picture of how pandemic impacted industry performance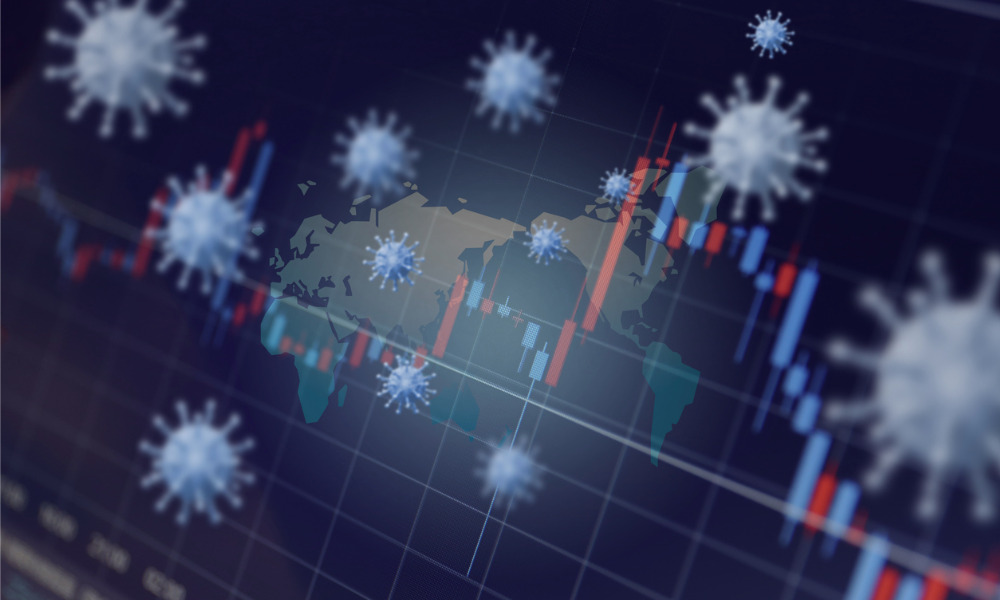 The broad economic and market uncertainty caused by the pandemic is encouraging a cautious attitude among investors, and that is reflected in a new report released by the Investment Industry Association of Canada (IIAC).
In a chartbook titled Industry Performance During the COVID-19 Period, IIAC compiled key industry statistics from monthly financial reports issued by the Investment Industry Regulatory Organization of Canada (IIROC) covering January 2019 until September 2020.
The association reported an increase in client cash balances – which included client free-credits in cash and margin accounts only – between February and March this year, surging 23% roughly $69 billion to $85 billion, and remained relatively flat to reach September at approximately $86 billion.
During that period, client net equity positions also dropped from around $2.96 trillion to $2.67 trillion; by September, those positions had risen back up to around $3.1 trillion.
Customer margin borrowing also appeared to be somewhat moderated over the seven-month period ended in September. From almost $26 billion in February, it dropped to around $23.5 billion in March; borrowing did not breach the $25-billion mark again until September, when it reached $25.6 billion.
Commission revenues, which did not include commissions from mutual funds, surged from roughly $293 million in February to peak at $462 million in March – a 58% jump. Commission levels dropped to roughly $365 million the next month, and had declined to around $299 million by September.
Fee revenues remained flat at roughly $750 million between February and March, spiked to $909.5 million in April, then snapped back quickly to the $750-million mark in May. From that point, fees reached a not-as-impressive high of roughly $867 million in July before declining to around $795 million in September.
IIAC's report also seemed to reflect elevated activity in fixed-income in April, when fixed-income trading revenues rose 360% month-on-month to $512 million, and debt underwriting revenues reached almost $177 million off of a 255% month-on-month rise.
April also appeared to mark a turning point for interest revenues. After notching an $805-million record in March, those revenues plunged 40% to $480 million in April – the month after Canada's central bank announced two successive emergency rate cuts – and generally glided down to $333 million in September.
Looking at fee revenues excluding corporate advisory fees, the report found fees across the industry surged from $751 million in March to roughly $909.6 million in April. After dropping to $750 million in May, fees arced up to $866.5 million in July and settled to around $794.8 million in September.