COVID-19 has slowed deal activity but with a full-service platform and diversified product offering, Echelon Capital Markets is well-positioned to grow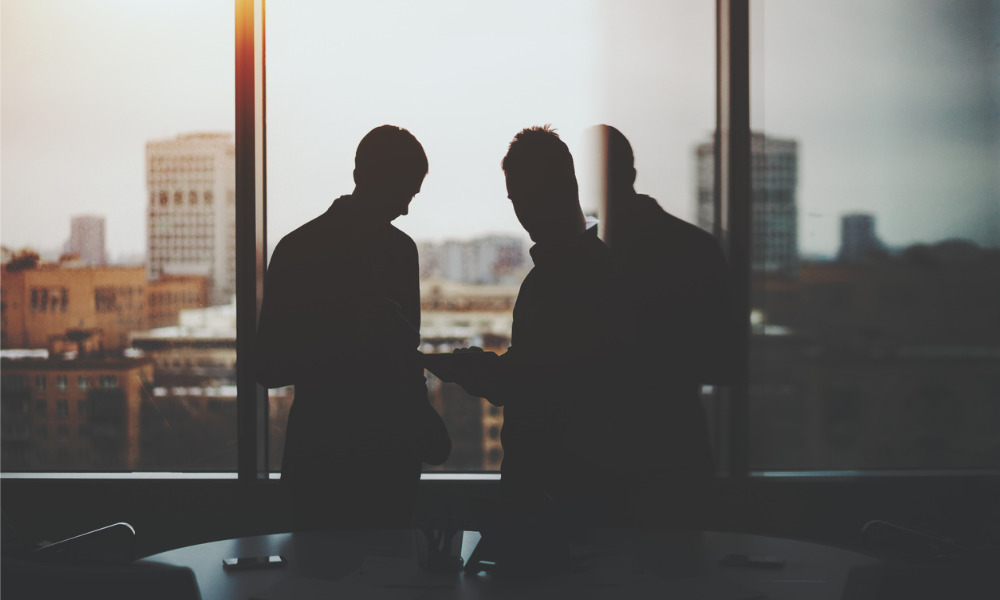 Asad Said and Karanjit Bhugra want to double the size of Echelon Wealth Partner's capital markets division and believe the mid-market is missing the full-service offering that their team brings to the table.
Said, managing director and co-head of Echelon Capital Markets, and Bhugra moved to Echelon Wealth Partners as co-heads of Capital Markets from Deloitte Corporate Finance, armed with a wealth of experience in the investment banking and advisory space. Both were trained at the large Canadian investment banks and each has more than 15 years of experience in capital markets, M&A and debt advisory transactions.
The duo have been tasked with growing the business and helping it become a larger full-service capital markets and investment banking firm focused on middle market companies in Canada. Three months in, they are off to a flyer, recently completing equity deals for Nanoxplore ($25 million) and Mediagrif ($16 million). In addition, their deal pipeline has increased significantly and is well-diversified across product mix, including debt and restructuring advisory mandates.
Said told WP that the mid-market in Canada is attractive because it's where the majority of the companies and deal flow resides. It also covers a lot of different sectors and a variety of transactions.
Right now, many firms are assessing the landscape because of COVID-19 and the uncertainty that persists. It means many are sitting with dry powder ready to be deployed. In addition, Said said there is somewhere between $1.5-$2 trillion in cash waiting to be invested by private equity firms. He said: "With a decline in valuations due to the COVID situation, a lot of those private equity firms are now looking to deploy capital into these opportunities."
He admitted, however, that due diligence and M&A process have slowed as a result of the pandemic, especially in situations where you have to physically go to places to see a facility, factory or mine. Said expects a gap to develop between what buyers are willing to pay and what sellers are willing to accept for companies.
"We do see sellers that have a lot of debt or are in dire need of liquidity working away to address these issues," he added. "There is also an opportunity for buyers that have cash or have access to capital to acquire or invest and opportunistically target great companies with strong fundamentals and outlook. Companies that have strong balance sheets are going to do fine in this environment and are actually going to come out ahead if they're able to strategically acquire companies at attractive valuations."
Echelon Capital Markets is versatile and well-diversified, covering sectors likes mining, cannabis, real estate, healthcare, technology, while it also provides structured products. It advises on equity and debt raises, M&A, as well as restructuring. The wealth management arm of Echelon managed around $6 billion in assets, which provides a unique advantage amongst independent peers and adds to its distribution capabilities.
Said told WP that the pipeline for deals has increased, especially on the debt advisory and restructuring M&A side. "Markets have rebounded – albeit it with volatility – and the Mediagrif deal was upsized by approximately 50% in the middle of the pandemic, which is a positive sign.
"We're out there in the market and as a leading independent and full-service investment bank, our goal is to continue to grow the platform and act as trusted advisors to our clients and offer them a full suite of services. We're moving in the right direction."
Said is boosted by a strong team, which he feels is absent in the mid-market space. Each senior investment banker has on average 18 years of experience at large Canadian investment banks, whether that's BMO, Scotia, National Bank, leading independent firms or U.S. giants like Bank of America Merrill Lynch.
He said: "We have a real opportunity to double the size of the capital markets platform at Echelon over the next couple of years and take it to the next level."
Echelon Wealth Partners Inc. is a member of the Investment Industry Regulatory Organization of Canada and the Canadian Investor Protection Fund.