Central bank's commitment to hitting inflation target will require short-circuiting a vicious spiral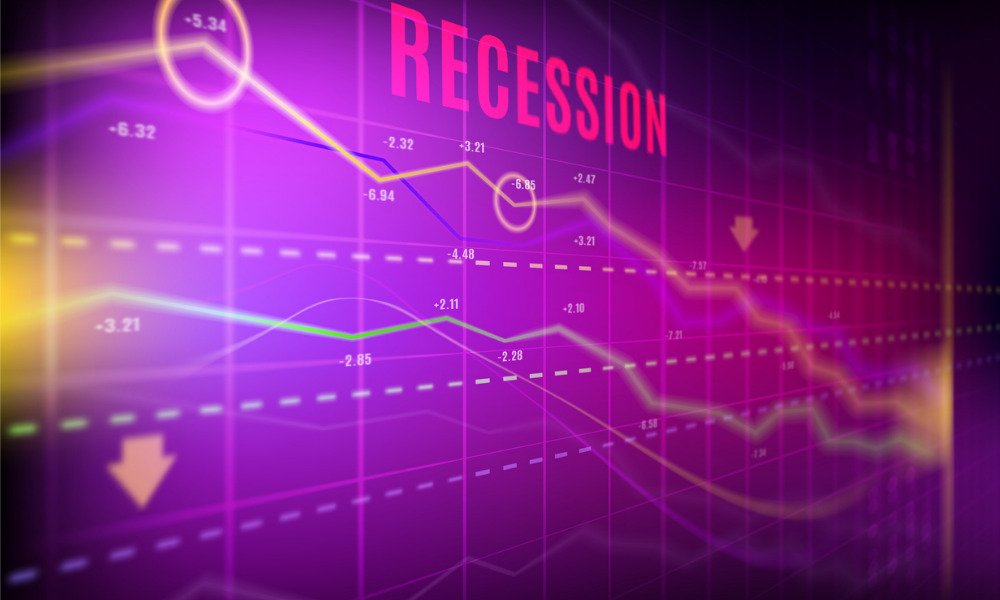 The Bank of Canada will be forced into a "kamikaze mission" if it is determined to bring inflation back to its 2% target, according to Desjardins Capital Markets.
Royce Mendes, managing director and head of macro strategy at Desjardins, warned clients that if the central bank is adamant about restoring inflation to its normal range, there will be a high price to pay, particularly as workers demand higher wages to counteract the loss of purchasing power.
"The only sure-fire way to contain that risk is to fly a kamikaze mission. Looking at U.S. wage data, since Canadian numbers don't go back far enough in time, it's clear that recessions can break the cycle [of higher wages fueling inflation]," he said.
According to Mendes, if the Bank of Canada's Tiff Macklem and his colleagues want to end the current inflationary cycle, in which price pressures are running at more than three times the central bank's target rate, they have little choice but to start such a recession.
Despite a slight decline from its recent peak of 8.1%, Canadian inflation is still at 7.6%, well above the central bank's comfort level. This is largely because of a drop in gasoline prices.
In response, the Bank of Canada issued a warning about the possibility of a "wage-price spiral," in which workers demand higher pay, which in turn puts more money in consumers' pockets and ultimately drives up prices. While wages have not kept up with inflation in Canada, they are still running at a rate of about 5.5%.
Mendes warned that recent homebuyers with variable-rate mortgages would suffer even though the Desjardins team continued to predict a terminal rate of 3.75%, the point at which central banks end their policy cycle of raising or lowering borrowing costs.
"Even just a 3.75 per cent terminal rate spells trouble for these borrowers, with the monthly interest owed on the mortgage slightly exceeding the total fixed payment," he said.
"That said, mortgages originated in September 2021 are far from the worst-placed to withstand the upturn in interest rates. Homebuyers that borrowed after September 2021 would have had even less time to pay down principal while rates were at rock-bottom levels."
National home prices are expected to drop 23% from their February peak to the end of the year, based on a previous Desjardins prediction.
Mendes stated that the central bank must remain steadfast and open with Canadians about the direction of future policy even though he anticipates more struggles.