The money, sent in the form of bank drafts, has been deemed counterfeit by border officials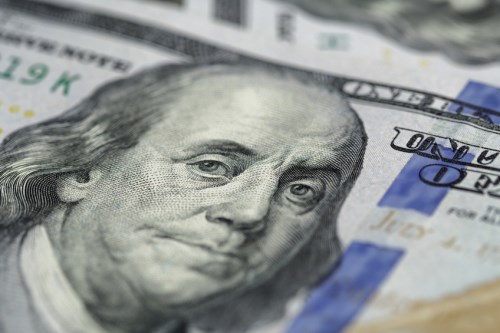 A half-million-dollar inheritance, sent in the form of bank drafts destined for the US, has spent almost a year in the custody of US border officials.
David Saikaley was acting as the executor of a will left by Helen Cuccaro, his mother's cousin, whom he and his wife cared for in her final years, reported CBC News. The will stipulated that her estate be split among her five surviving family members in Ohio, mostly nieces and nephews.
He visited Cuccaro's TD Canada Trust branch in August to seek advice on how to send the money abroad. One of the beneficiaries, Michael Hashim, has a life-threatening illness and faced mounting medical bills, so Saikaley needed to get the money across the border quickly.
"I asked the associate at the bank what is the best way to send money to the United States when it's an inheritance and it's going to Ohio," Saikaley said. "They told me bank drafts."
He bought five $100,000 bank drafts on the spot, which he and his wife took to a FedEx office for overnight delivery. But the drafts were intercepted by US Customs and Border Protection (CBP); the beneficiaries later learned that they were seized at the port of Indianapolis, where officials determined that they were counterfeit.
The CBP website states that those intending to mail more than $10,000 to a US address have to file specific paperwork with its Washington office beforehand. If they don't, the money they send "may be subject to forfeiture and could result in civil or criminal penalties."
"I couldn't believe my ears when they said the cheques were counterfeit," Saikaley said. "[They come] from one of the big five banks in Canada. There are TDs in the United States all over the place."
The family has sent a petition to US border officials, including letters from TD Bank to confirm that the drafts are genuine, but it was denied for lack of evidence. Another appeal has been submitted, but the family said they may have to wait until November for their case to be heard.
For his part, Saikaley has been asking for TD Bank to cancel the bank drafts. But the bank said the drafts "should be treated and protected like cash." While the drafts can be replaced, that would require the purchaser to commit to pay back the money in case the original drafts are cashed; they may also be asked to provide a security deposit.
Saikaley, a high school teacher, said that isn't an option for him. While he admits he should have done his own research, he has submitted a complaint to TD's ombudsman, saying that the bank where he got the advice isn't doing enough to resolve the issue.
"We understand that this is a very frustrating situation and always strive to do our best to resolve any issue that a customer may experience and provide support and guidance," wrote Carly Libman, a senior manager of public affairs at TD, according to CBC News.
Related stories:
Pot investments could be problematic for US visitors
New surtax confirmed for frequent stateside shoppers