Canadians crossing the border are feeling the effects of federal-level wariness in America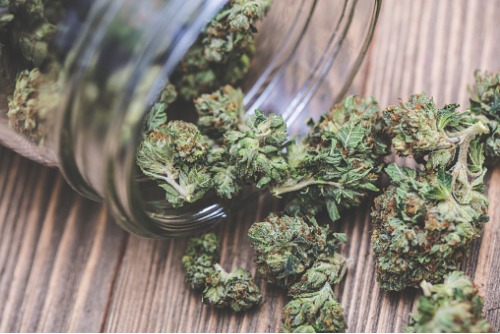 Canadian pot investors, take note: having stakes in American cannabis companies may be a problem if you're planning to go south of the border.
That was the lesson learned by Sam Znaimer, a prominent venture capitalist in Vancouver, who began to invest in US cannabis start-up companies several years ago. According to CTV News, Znaimer was trying to go stateside when he was stopped by officials at the border.
Border officers are expected to ask Canadians attempting to enter the US about any past cannabis use. Those who admit to consuming weed at some point in their lives stand to face consequences, which could include a lifetime ban from entering the US. Though he did not admit to using pot himself and wasn't asked about it, he was permanently prohibited from the country because of his investments in US marijuana companies.
"I believe that was because they wanted to send a message to Canadians that it has not only to do with your personal behaviour, but whether in any way you have invested in these companies," he told CTV Vancouver.
Znaimer isn't alone. According to Washington-based US immigration lawyer Len Saunders, there's been a growing number of Canadian businesspeople facing denial of entry and outright bans from investing in US cannabis companies.
"Some people are caught off guard," he told CTV News. "They think it's legal in Washington state, which it is. It's going to be legal in Canada … Why not admit to the officer at the border that you've invested in a cannabis company in California?"
US Homeland Security's definition of "business" can be broad, Saunders said, which means it can include mutual funds and other investment vehicles. Canadians that have been banned from the States over cannabis use or business dealings could apply for temporary waivers allowing them to cross the border for up to five years, but it can take them a year and will cost them US$585.
When asked what options Canadians with interests in American pot companies have, Saunders said they can "either stop travelling to the U.S. or get out of the business."