Canadian border crossers will have to watch how long they stay and how much they purchase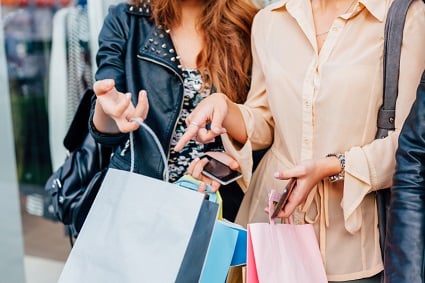 The Canadian Border Services Agency has confirmed that a surtax will be applied to shopping goods bought in the US and brought across the border into Canada.
The new surtax will be determined based on the length of time shoppers have spent in the US as well as how much they have purchased, reported News 1130. Along with the recent tariffs imposed by the Trump administration, it will affect a variety of US products including coffee, nail polish, and mattresses.
As reflected on the Government of Canada website, cross-border shoppers can be eligible for personal exemptions depending on how long they were in the US:
Those returning after less than 24 hours are given no exemptions;
Those who spent between 24 and 48 hours can claim an exemption for up to $200 worth of products, excluding tobacco and alcoholic products. However, the exemption will not apply if the total price of the goods brought in exceeds the $200 limit;
Those who return after 48 hours but before 7 days can claim up to $800 in goods without paying any duty and taxes. Some concessions are also afforded for alcoholic beverages, wine, and tobacco products, and a special duty rate applies for those who exceed the $800 limit;
Those who return after 7 days or more can also claim up to $800 in goods without duty and taxes, and may have some tobacco products and alcoholic beverages included in their personal exemption.
Residents are going to take a look at how much time [they're] willing to stand in the border lineup to get gas, to get milk, to get cheese," said Anita Huberman, the CEO of the Surrey Board of Trade. "We do anticipate that these tariffs could make products more expensive for Canadians, local consumers, manufacturers.
"Even items like toilet paper are on the range of products," she added. "Are there other brand companies that sell toilet paper that can be bought locally?"
She also expressed worry at the impact of accelerating tariffs on local businesses that are forced to consider ways to swallow those extra expenses. "I think it's always concerning when there are these tariffs wars, and they do need to be mitigated," she said.
Related stories:
Thousands of Canadians sideswiped by Trump's tax reforms
Canadian C-suite execs say US tax, NAFTA uncertainty is damaging