Charitable giving advisor explains how new breed of modern philanthropists are moving the needle on key issues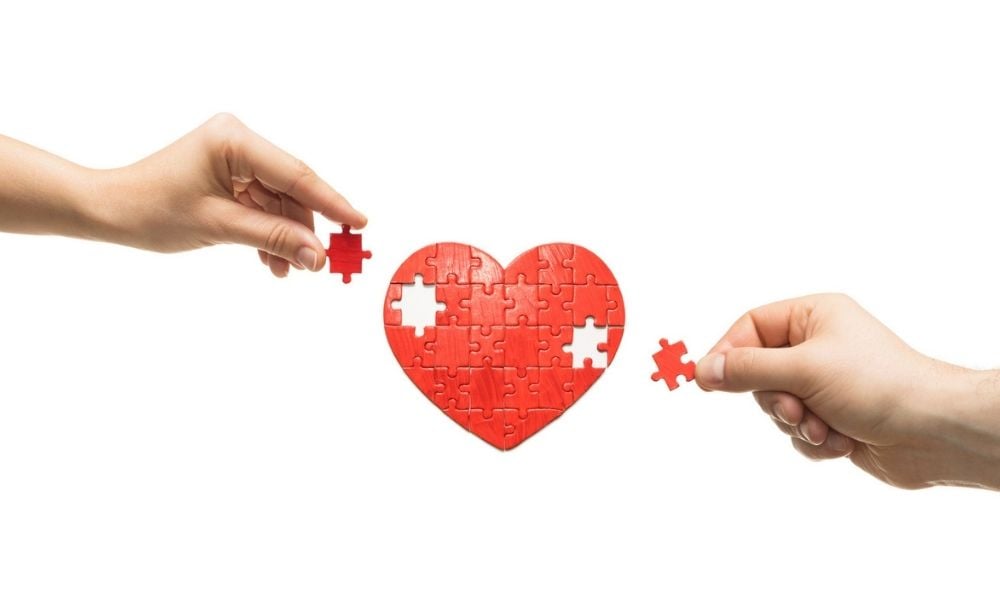 While the COVID-19 pandemic has taken a massive human and economic toll, the disruption it caused has also accelerated many much-needed changes across the world. Aside from pushing a more wide-scale embrace of flexible work models and digital technology in the business community, the pandemic has cast a harsh light on society, exposing inequities, systemic discrimination and political and cultural fault lines.
Against that backdrop, a new type of social action is taking root. As described in a recent report from KPMG, this movement toward disruptive philanthropy is being driven by a new, more focused cohort of charitable people and families.
"Modern philanthropists are becoming more intentional and informed about the causes that they support, and they're really re-examining their giving strategies and funding practices," said Arundel Gibson, family advisor, Philanthropy & Impact at KPMG Canada. "Many are aware of the inequities exposed by the pandemic, the ESG agenda and new movements to dismantle racism and colonialism."
In working with philanthropic families, Gibson helps them discover their philanthropic values, as well as understand some of the leading practices in philanthropy. Equipped with that internal and external awareness, they can then develop a plan for impact and take appropriate action.
According to Gibson, modern philanthropists are very conscientious, educating themselves any way they can about the issues. They also leverage their social networks, skills, time, financial means, and all resources at their disposal to exert a greater impact. And while impact measurement has been gaining momentum for years, the events of the COVID pandemic has brought many existing and systemic inequities to the surface, making measurement all the more important.
While data is not readily available for all regions across Canada, a variety of sources indicate that racialized & Indigenous communities, People with Disabilities and low-income Canadians were disproportionately impacted by COVID-19. Beyond that, many other surveys and reports have also shed light on the outsized burden borne by women and traditionally marginalized groups within society, in relation to job security, health, and other non-financial aspects of their lives.
In its survey report on disruptive philanthropy, KPMG found almost three quarters of donor respondents say measurable impact is key when selecting causes to support. However, that's challenged by a lack of good data to support evidence-based decision making and analysis. And even where data is available, philanthropic individuals and institutions still grapple with a lack of information consistency across jurisdictions.
Recognizing the problem, leading national organizations and charities in Canada have published a series of recommendations calling the government's attention to the pressing need for more data to increase transparency and equity within the charitable sector. Without a strong, level baseline of data to work from, stakeholders in the charitable sector are left without a standard approach to gauge how much of a difference their efforts are making.
"Most philanthropists are using a combination of qualitative and quantitative data," Gibson said. "The metrics typically vary based on a variety of factors, which are largely determined by the cause. You can't measure change, for environmental issues in the same way that you would measure change in social issues. And with a variety of different social issues, you would have different metrics or indicators based on the issues."
Another way modern philanthropists are amplifying their impact is through collaboration, as evidenced by the recent rise in giving pledges. As Gibson noted, collaborating is a good opportunity to concentrate funding resources, bring more voices to the table, and share impact. But as with any partnership, it can be challenging to find collaborators who share the same values and vision for impact.
It's probably not surprising that collaborative philanthropy often happens between members of the same family. In KPMG's survey, 77% of the survey respondents identified strengthened family bonds as a major benefit to philanthropy. Among the families Gibson works with, many consider philanthropy a family affair, whether it's to honour the legacy of grandparents or to model philanthropic values for the next generation, which creates deeper bonds.
Of course, that journey often doesn't start spontaneously, and starting right can require professional guidance. In helping families map out their charitable giving plan, Arundel said she asks five key questions:
Why? – "I encourage them to think about the purpose of their giving, which means examining their philanthropic values and identifying what's important to them."
Who? – "It's important to be clear about who'll be involved in the decision-making process. Will you include family members, advisors, community partners?"
What? – "I ask the families what they want to contribute: is it cash, securities, crypto, or art? And what charitable giving vehicle will you use: will it be direct charity through a private foundation, or a donor-advised fund?"
How? – "How will you know you're making an impact? Does the charity have qualitative and quantitative data to support that change occurred?"
When? – "It's always worth asking families about their preferred timing of donations. A lot of people might want to make it at the end of every year, but with monthly giving, the donor can avoid the costs associated with a lump-sum donation, while the charity benefits from a steadier stream of funding."