Northland Wealth partners with top university to forge aspiring financial service professionals with real-world experience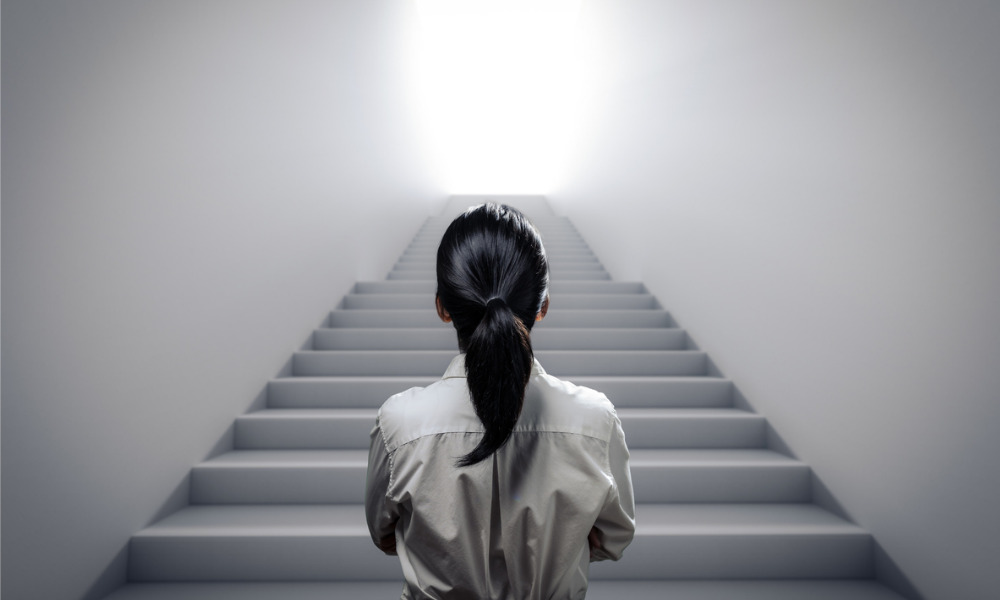 Aside from taking every step possible to serve their clients' best interests, the best wealth firms recognize the value of giving back to the community and the industry whenever they can. And that's exactly what Northland Wealth Management did when the University of Toronto came to them with a proposal.
"Initially, U of T reached out to us. And we jumped at the opportunity," says Joseph Abramson, the co-chief investment officer at the Ontario-based family office.
This past autumn, Northland participated in the U of T Economics Internship program, and Abramson led the implementation of that program at Northland.
During the intern selection process, which included a review of candidates' resumes and an interview, Abramson said they specifically looked for prospects with "a passion for investment, an interest in the particular projects we had a need for, and a certain je ne sais quoi that set them apart." That search ended with two interns: Anny Zhao and Kashish Chhabira.
"Both are extremely bright and driven, but lacked real-world experience," Abramson says.
In Zhao, Northland found someone whose ability to code in Python was augmented by a curiosity and passion for learning new things and taking on new challenges. Meanwhile, Abramson describes Chhabira as one of the hardest-working individuals he has ever met; during the time she interned at Northland, she was completing her final year at U of T, working as a teaching assistant, and putting in hours at Amazon.
"To be honest, I am not sure she ever slept," he says.
At Northland, Zhao was put to work focusing on digital and social media marketing. Through a combination of hands-on experience and courses on Coursera, which Northland paid for, she learned about web scraping, marketing strategy and tactics, and how to conduct digital and social media marketing campaigns on LinkedIn. She also got to try her hand at data analytics and A/B testing to determine which campaigns were working.
Commenting on her experience, Zhao said: "I learned so many new skills and was able to apply what I learned in the classroom to my internship. My mentor challenged me to think outside of the box which helped foster my creativity."
Chhabira's work at the firm centred on investment research and basic due diligence. She was given responsibility for a reach-out program where she requested investment information from an extensive list of U.S. and Canadian alternative investment managers – managers make the list based on their record of excess returns or top-quartile performance, sustainable competitive advantage driven by a superior investment strategy, and high-quality teams of portfolio managers with above-average tenures, among others. She also got the chance to participate in live calls with Abramson and some of those managers.
Abramson says Chhabira will also get to hone her skills through an unstructured investment-based project, where she is encouraged to get information and insight from him by asking many questions rather than being directly taught. That Socratic method of learning, he says, will help drive home the importance of being a passionate student and rigorously evaluating new information.
"Amazing to learn from such talented and experienced individuals," Chhabira said. "Working with them has allowed me to not only learn more about Northland, but also about myself."
For Abramson, providing real-world experience is critical to prepare young would-be professionals for their future careers. He stresses the fact that investment is a practical discipline, where every day comes with the sometimes-painful process of finding out whether one is right or wrong – an aspect of life that the youth of today can miss out on.
"The youth of today spend so much time staring at their screens in the virtual world … There is simply no substitute for dealing with real life problems that are definitionally unstructured, often have time and resource constraints, and seldom have one 'right' answer," he says. "Add in the messy situation of dealing with other humans that often have 'irrational' preferences, and you have a situation that is impossible to replicate in the classroom or the virtual world."