Broadridge general manager sheds light on advisors' marketing challenges, where social media succeeds most, and a shift in demographic focus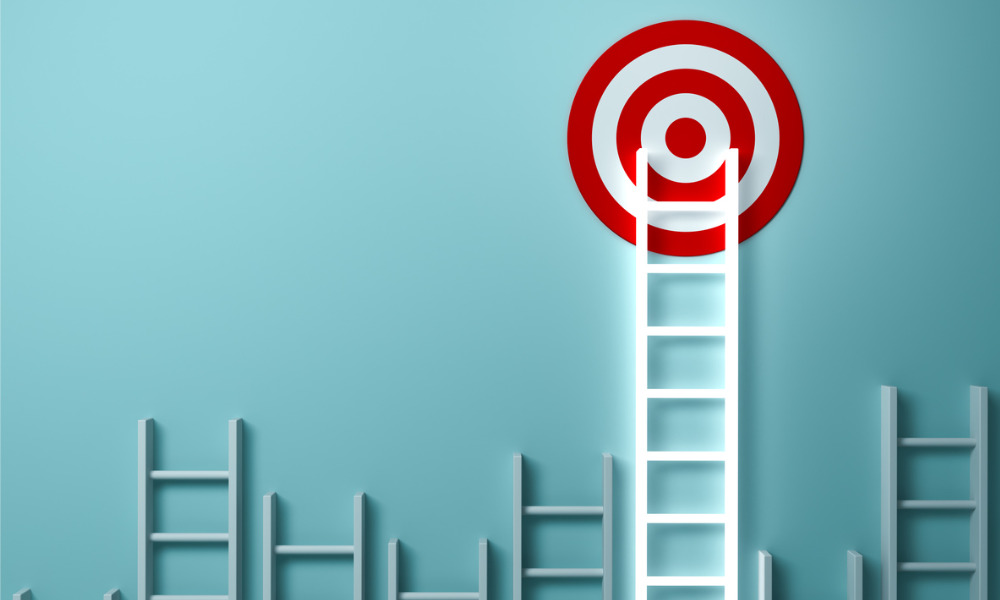 As more investors come to appreciate the value of having professional financial advice in uncertain markets, advisors are increasingly looking to seize the opportunity to broaden their client base by investing in marketing. But according to a new study, not every campaign is hitting its mark.
In its third annual survey focusing on financial advisors' marketing efforts, which drew on responses from 400 advisors based in the U.S., global fintech firm Broadridge Financial Solutions found that average annual spending on marketing jumped from $12,939 in 2020 to $16,090 this year. But despite that aggressive increase in marketing spend, only 15% of advisors said they were very satisfied with the return on their marketing investment.
A major difference-maker, Broadridge found, was having a defined marketing strategy. Among all advisors polled, just 26% said they had a strategy in place. Tellingly, that group reported onboarding double the number of clients that their counterparts did over the past 12 months.
"Eighty-six per cent of the advisors we surveyed said that they just didn't have the time to develop a marketing strategy," said Kevin Darlington, general manager at Broadridge. "Keeping on top of what's the most effective way to do your marketing is challenging in any industry, and it's a lot more complex for a highly regulated space like wealth management."
When it comes to marketing tactics, social media loomed large. Fifty-seven per cent of advisors with a defined marketing strategy – as well as 34% of those without one – said they were able to get a new client through social media. It also emerged as the top area where advisors said they plan to invest more in the future, aside from in-person events, websites, video content, and advertising in digital media.
"Advisors 45 and younger, as well as those with less than 10 years of industry experience, were far more likely to want to invest in social media channels," Darlington said. "If the advisor identified millennials as an important demographic, that was an even bigger indicator."
Compared to previous years, fewer advisors are concentrating their efforts on older generations of clients. Seventy-nine per cent of advisors cited Boomers as their primary prospecting target, less than 81% in 2020 and 83% in 2019. In contrast, the share of advisors prioritizing millennials went up from 10% last year to 13%; over the same period, advisors focusing on Gen Xers went up from 46% to 58%.
The survey also found more than four fifths (82%) of advisors indicating a focus on targeting potential heirs, including 40% with plans to engage new generations within clients' families and 42% who are already doing so. More than one in three advisors (36%) are also widening their nets to include people outside their locale.
Among advisors who acquired a client through social media, 71% said they obtained a lead through LinkedIn, and 58% through Facebook. A small minority reported success in their efforts through Twitter (6%), Instagram (4%), and YouTube.
"I think LinkedIn is a very good channel because it blurs the lines between B2B and B2C networking, so it's an appropriate venue for advisors to engage and potentially identify new clients," Darlington said. "But because that pool is restricted to a community of professionals, it's obviously important to consider Facebook; it's such a dominant channel for consumers, though it's also done more and more to prevent marketing or promotions from being visible unless someone pays to boost their content."
From his perspective, Twitter is not a very good channel for advisors to invest time in, especially given how ephemeral the content on the platform is and how much clutter any given user has to break through. Instagram, he said, is still emerging as a crucial channel for those looking to engage younger demographics.
"YouTube is just very tricky," he said. "I know advisors that have posted hundreds of videos that probably took thousands of hours to produce; a lot of those videos have just five views, and their total subscription base might be just around 1000 people. It can be very powerful, but it requires serious time commitment to build a following and see real returns there."
Most of the advisors surveyed said they're focusing on new client acquisition rather than cross-selling existing clients. As they set their sights on the channel and content preferences of their prospects, 89% of advisors said they share educational content. That's a very good start, as Darlington said providing need-based content that answers prospective clients' questions at the time they ask it could lay the foundation for a powerful connection.
But the work shouldn't end there, he emphasized. Not every prospect will immediately make the change from prospect to client, and too many advisors are not putting in the time to nurture the qualified leads that come their way. Creating brand awareness is another important issue; the ecosystem of authoritative content and resources that prospects go through, he said, has to be designed with the advisor or the firm's brand at the forefront.
"Our research has also shown us that advisors have to increasingly contend with shorter attention spans. So long-form content that requires serious investments of time is not as effective," he added. "So I'd say advisors need to appreciate the fact that certain types of connections and certain types of content, like video, can better capture that limited attention span enough to make a connection."