Manulife senior manager on maintaining the next generation of clients as baby boomers prepare to pass down savings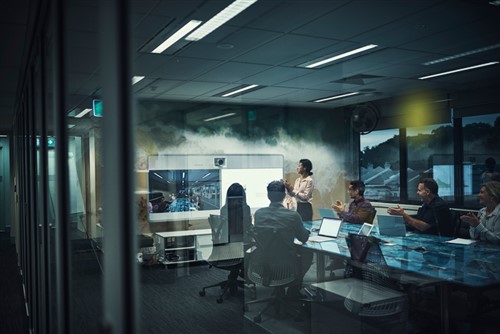 The largest wealth transfer in history is poised to accelerate as baby boomers prepare to pass on their assets to the next generation.
With an unprecedented amount of wealth and potential new clients up for grabs, it presents an exciting dilemma for advisors: how to solidify and then grow their practice during this period.
John Natale, Head of Tax, Retirement and Estate Planning Services at Manulife Investment Management, told WP that establishing a relationship with clients' children or beneficiaries early is crucial to maintaining assets and relationships during a wealth transfer.
It's a topic he will explore in detail during a live webinar on November 13, from 12-1pm EDT, entitled Wealth Transfer: Maintaining the Next Generation of Clients. Details on the webinar and how to register can be found by clicking on this link.
Natale stressed that communication and having a holistic approach is vital from the advisors' perspective. By including the intended beneficiaries or heirs from the get-go, not only increases the chance of success when it comes to the estate plan but also brings everybody into the fold.
He explained: "They may actually make suggestions like, 'mom, dad, have you thought about perhaps giving [the money] to me this way which would actually be more beneficial for these reasons'.
"Everybody wins, and as an advisor, you're able to demonstrate your value and provide a more holistic approach to make sure that it works in the clients' best interest. You also take into account the potential thoughts or considerations of the beneficiaries, or at the very least you inform them of what's going on.
"They can then see the great value that you provide as an advisor by having this well-thought out, well-prepared estate plan. That's very positive and it allows you to either initiate or deepen that relationship with the next generation or whoever the beneficiaries are, so they don't just get a check and have no idea who you are."
By showing foresight and communicating before the sad event of a client dying, the relationships are already established. It's much harder to do this after a death compared to when everybody is healthy and in a good space. The same applies for ignoring one spouse or one of the kids, which not only risks alienating them from hard decisions but also risks them finding another advisor.
Natale said: "A lot of the estate planning strategies that I talk about actually incorporate children or beneficiaries. Rather than just informing them, it's actually about making them part of the strategy. By having a much better relationship with the next generation, it provides a great opportunity to retain those assets."
The webinar will provide great tips and advice on how to build these relationships and think strategically about how to retain client assets through the use of effective estate-planning strategies.
For more details on the topic and how to register click on this link.