CEO says technology has broken down barriers to advice and Financial Literacy Month is the ideal call to action for advisors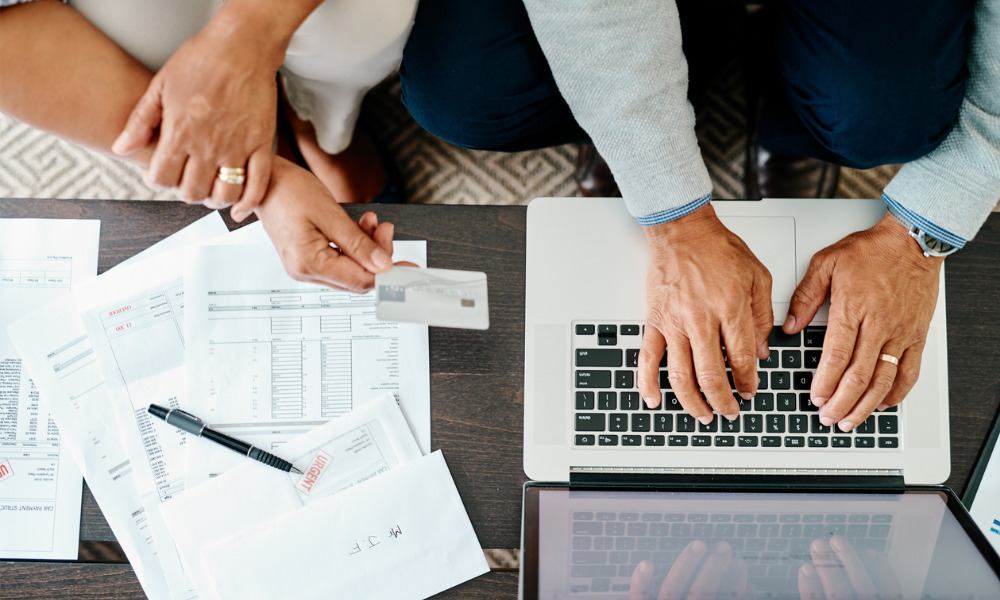 The sudden and traumatic impact of COVID-19 has demystified the concept of financial planning, according to a leading fintech CEO.
Angela Pecoraro, who leads Advicent, which provides the NaviPlan software, also hailed the importance of Financial Literacy Month and suggested it provides the ideal call to action for advisors to engage clients. However, she added that 2020 might as well be labelled 'Financial Literacy Year' because of the drastic effect the pandemic has had on businesses and people's personal lives.
After ensuring the health and safety of their nearest and dearest, many people turned to the security of their financial situation. With job losses and loss of revenue, it became top of mind for millions of clients.
Pecoraro said: "We come from a place of financial planning and that can become very comprehensive but also very complex, and maybe a bit out of reach for many people. This year has really demystified the concept of financial planning for millions of people, and some of the most basic things that they need to pay attention to.
"Making sure that all Canadians, and everyone around the world, has a better sense for financial concepts, even at the most basic level, is so critical to the health and wellbeing of themselves and their families. This was always at the forefront of what we do but it really propelled us into action as a business, and allowed us a great opportunity to lower barriers to entry into this world of financial planning."
After the initial shock at the gravity of what was happening wore off, there was a dramatic increase in not only the number of financial plans created but also the financial plans that were updated.
The ability to do this in real time facilitated this increased engagement and Pecoraro told WP NaviPlan delivered millions of plans to investors. She said she has been inspired by seeing advisors take such a proactive role in communicating with individuals to make sure that they have the most basic concepts nailed down, not only for the short term, but also their future.
She said: "Financial planning has traditionally been a service preserved for the elite or the ultra wealthy - and it's not about that anymore. It's about making sure everyone has a good sense for their current financial situation and has the tools to improve that in the areas that they so choose.
"[It's about] cash flow and really understanding what that means. What money is coming in and what money is going out - and then how do you use that as a tool to help you achieve your life goals?
"The concept of financial planning was all about the future and all these great goals that people have. But it's really brought to light the day-to-day importance of financial planning. For instance, do you have an emergency fund? What if you do lose your job for six months? Do you have enough cash in the bank to really make sure that you're well taken care of for a short period of time?"
Advicent have expanded their platform to include client-facing applications and account aggregation capabilities, allowing clients to not only look at their financial plan, but to see day to day how their accounts and their investments are performing against their goals. Pecoraro said it's no longer about a particular product or feature, it's about the holistic experience and ongoing conversation.
With that in mind, she said the greatest call to action advisors can enact during Financial Literacy Month is to get people started.
She said: "This is simply having a level of awareness, and to start to understand some basic concepts. What is your cash flow? What are some of your basic tax implications? Do you have that emergency fund?
"Technology has allowed these firms and these advisors to scale and remove that barrier of: which clients are profitable and which ones are going to have the most assets? It's not about that anymore; it's about doing the right thing and getting more people started in the planning conversation."