Purpose Advisor Solutions has partnered with online platform Willful to help its advisors provide a more holistic service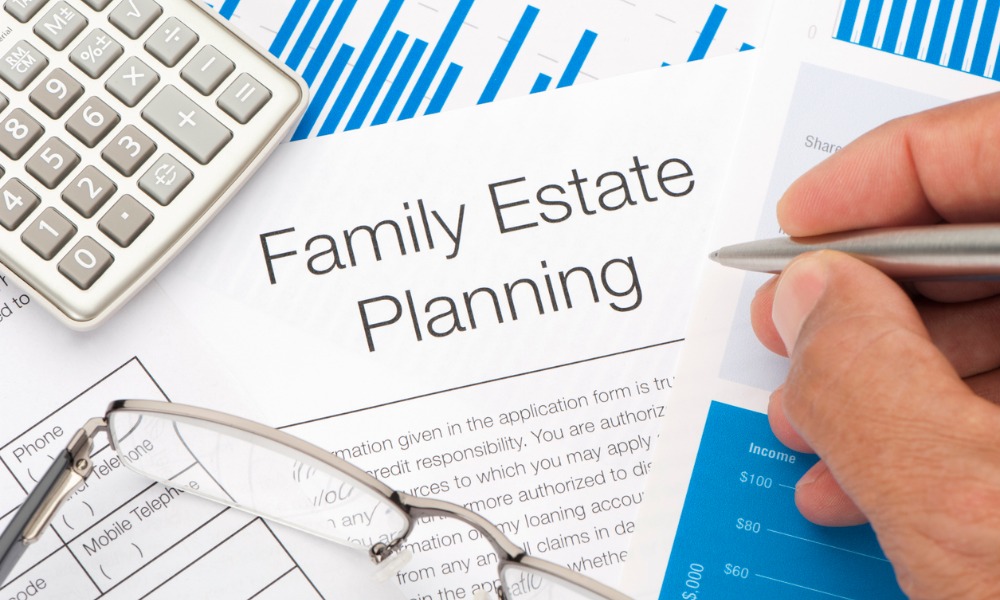 Estate planning and wills are one of the "no-brainer" financial decisions people have to make, according to J-F Courville, managing partner at Purpose Advisor Solutions (PAS). "Leaving that up to chance is probably one of the most obvious bad decisions you can make in your life," he told WP.
Yet, so many of us kick it down the road, unwilling to face our mortality, or promising ourselves we'll take care of it later. The COVID-19 pandemic, which has killed millions and affected many more, has brought home the uncomfortable fact that no one can foresee when our time is up.
For advisors, ensuring clients have their affairs in order, or relay crucial estate planning information, is an ongoing task. To help its advisors, PAS is partnering with Willful, an online estate planning platform that helps Canadians create a will and power of attorney documents online.
Erin Bury, Willful CEO, told WP the platform is like a TurboTax for estate planning for people with relatively simple needs. Customers answer a series of questions, which is then populated into a customized PDF document that they can print and sign in order to make it legal.
Its partnership with PAS also includes Estate Planning 101 sessions for advisors' clients, with the agreement the result of Willful's initial partner program launch in October that targeted a wide range of professionals, including mortgage brokers, and insurance and investment advisors.
For Courville, using Willful enables his advisors to provide a more holistic offering. Gone are the days when the advisor is simply a stock-picker. Instead, Courville said there are many more considerations that affect a person's financial life.
"The problem is, a lot of these things [like estate planning] in the traditional industry, are mysterious and hard to understand. They've been stuck in jargon and it's an interaction that's very transactional.
"Having partnerships, like the one with Willful, means you can demystify, explain in simple terms and create an really intuitive experience. The client also has a person they trust helping them navigate it all."
Willful allows the client and advisor to work in tandem in a transparent way as opposed to the traditional approach of calling a lawyer's office, leaving it there and allowing it to be pushed to the back of a client's mind.
Courville added: "The other facet is people's lives change, and their circumstances change, and they warrant constant updating. That's how a good advisor actually becomes so important in the lives of their clients."
The pandemic's impact on the Willful platform was eye-opening, with the company experiencing a 600% jump in traffic and sales during the first six to eight weeks of COVID. Bury said that she hears from advisors al the time about their travails trying to get clients to do a will, and beleives this partnership can propel that effort.
She said: "It's one of those things that's easy to push down the to-do list because, of course, you don't have a date that you know you're going to pass away, so there's no sense of urgency, especially if you are in your 30s or 40s. Even if you have kids, pets, a home or a spouse, it moves down the to-do list.
"COVID was a reminder that the unexpected can happen any time and that there actually is a sense of urgency to creating these documents."
While it has a "built-for-consumers-by-consumers" ethos, Bury always knew Willful would also include a B2B2C model to connect gatekeepers like financial advisors, mortgage brokers and family lawyers, who are having frontline discussions with people around major life events.
She said: "Financial advisors are the ones where every time they talk to a client, they're saying, 'did you do it? Did you get your will done?' And they're never doing it.
"The partnership with PAS happened because of incoming demand. We saw advisors coming to us asking how they can promote this to clients because they don't listen and they wanted to be able to give them an affordable, easy online solution.
"We had started working with Wealthsimple for Advisors, so when they split off into Purpose it just made a ton of sense to build a partnership there."