VP reflects on huge trading growth and having to constantly learn and adapt to clients' needs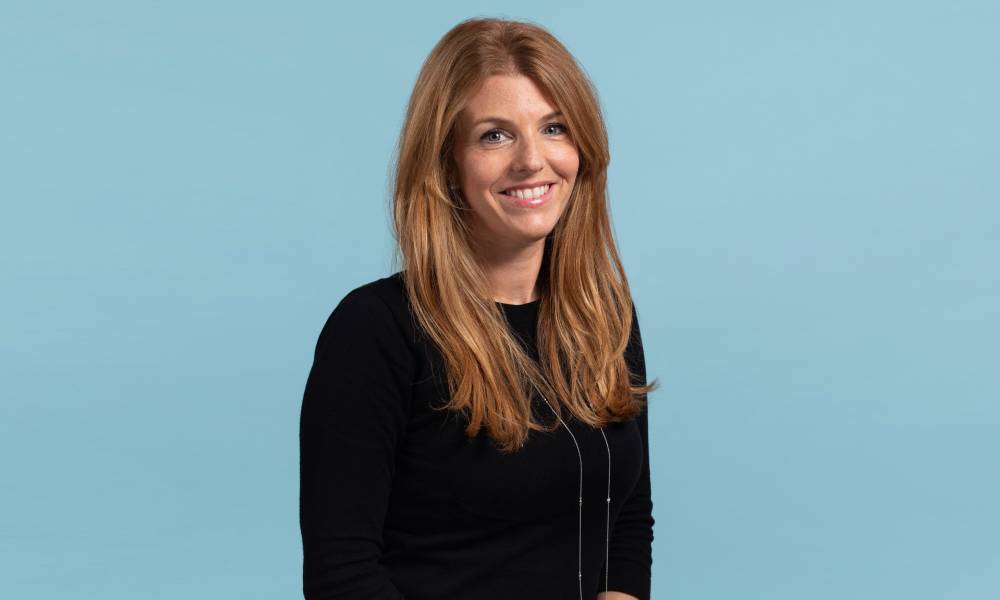 Wealthsimple Trade has enjoyed explosive growth for the last few years, but it grew nine-fold in 2020 and doubled again in the first six weeks of 2021, Tara Kennedy, its Vice President and Head of Trading, told Wealth Professional.
"The activity in the market that we saw in early 2021 was unprecedented," she said. "We've seen volumes normalize down from that, but even with that normalization, we're still seeing strong growth and engagement across all our products. What's been nice with this normalization is our teams have been able to focus more time on delivering new features and innovations."
Wealthsimple's mission is to establish itself as the primary money relationship in Canadian lives, and its trade is a self-directed platform that offers multiple touch points, but no financial advice or recommendations, so people can manage their own portfolios. She said it provides Canadians with a simple, affordable, jargon-free way to buy and sell stocks.
The company is now able to allow clients to invest in fractional shares. "That feeds into our larger mission of making financial services accessible to everyone," she said, noting its clients can now invest in stocks for as little as a dollar. When it launched this feature in July, it pertained to 14 symbols; now it's for 250 symbols with plans for more.
"The past few years have been ones of explosive growth for Wealthsimple trade," said Kennedy. "It's also been constant learning and adaptation on our side to help meet our clients' needs. We've been consistently upgrading our system to enable growth and continuously investing in it."
The trade desk has grown three to four times since she began in 2019. Wealthsimple now has 1.5 million clients and $15 billion in assets under administration. Since 2020, it's doubled its number of employees to 800 and it's still growing.
While no one expected the unprecedented growth as new investors flooded into the market, she said, "March 2020 helped us prepare for the huge spikes that we saw in 2021. We're proud of the investments we made and growth of the team and everything that supports that. It was a full team effort, but what we experienced in 2020 allowed us to build playbacks, improve our processes, and speed of back-end services.
Read more: Wealthsimple forms partnership for new sustainable investment offering
"That level of growth and activity put pressure on every team, every system, and every process. But, what we experienced in 2020 allowed us to build playbooks for how to handle each type of scenario, increase the capacity and redundancy across our systems, improve our processes, and improve the efficiency and speed of our back-end services.
"It was all hands on deck, but it really did unite the full team under that single focus of ensuring that we could provide a stable and consistent experience for our clients, whether it was ensuring all orders could make it to the market or delivering upon our operations within our agreements."
The trade team did that by creating a forecasting model it updated several times a day to identify the pressure-points and how it would meet them. The leadership team also met twice a day to assess where they needed focus, so the trade team didn't have any COVID downtime, but, she said, "our clients were able to access the markets throughout that real spike in early 2021.
"A big lesson that we learned in the initial crash was increasing capacity," Kennedy said. "We were already monitoring our systems and determining where we needed to scale – like more memory, storage, and services, or making things more efficient. Then, we really focused on adding redundancy. You can't plan for everything, but there are going to be times, even with our most trustworthy systems or processes, it will go down. So, we invested in backup for our critical data."
"What we're really focused on is this growth and working towards our mission," she summed up. "So, we've put everything in place with that mindset of: what if our trade grows nine times again? How do we handle it? Do we have the right tools, monitoring, and capacity redundancy in place to do so? So, yes, all that growth has been very, very forward looking to ensure that we can handle it should that happen again."