Advisor and co-founder of Canadian Islamic Wealth shares cautiously constructive view on Canada's first sharia-compliant ETF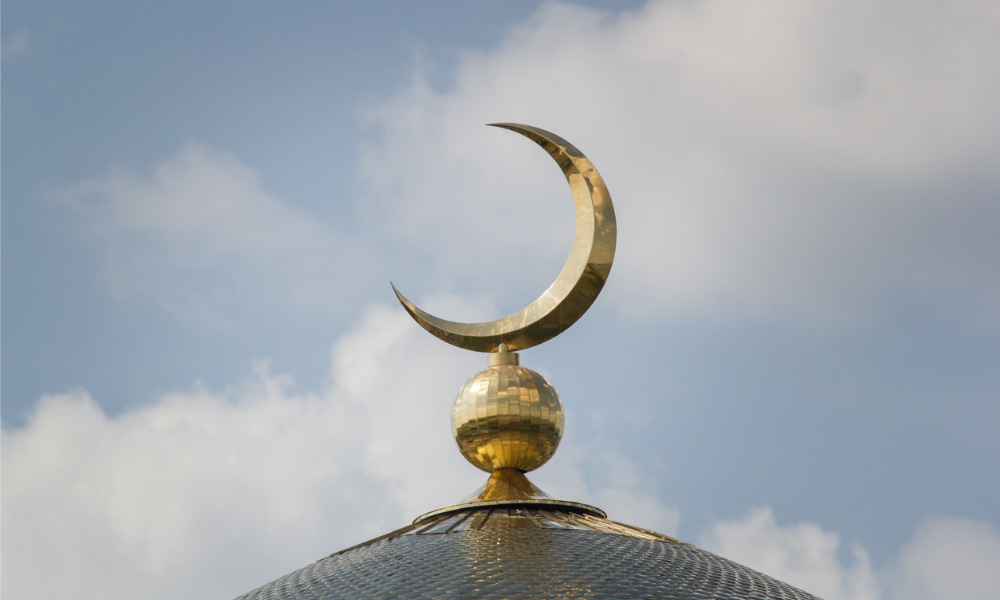 Canadians who want to apply Islamic principles to their financial decisions may find it a little easier, thanks to a newly launched ETF from Wealthsimple.
Trading on the NEO Exchange under the ticker WSHR, the Wealthsimple Sharia World Equity Index ETF is Canada's first sharia-compliant ETF. With Mackenzie Investments serving as its trustee, manager, and portfolio manager, the low-cost ETF focuses on stocks from developed-market issuers that have been determined to be sharia-compliant, as well as having the highest combination of quality and low-volatility multi-factor scores.
"As the ETF market continues to grow, Shariah-compliant self-directed investment options remain limited and expensive and we saw an opportunity to change that," Wealthsimple's Chief Investment Officer Ben Reeves said in a statement announcing the ETF's launch last week. "Having investment options that honour and reflect the values of investors across our country is at the heart of our mission."
To one advisor, WSHR is an indicator that the financial industry is acknowledging and embracing the growing base of Islamic investors in Canada.
"I'm quite happy that more and more mainstream companies are coming out with solutions for the Muslim community," said Jesse Reitberger, a financial advisor and co-founder of Canadian Islamic Wealth. Based in Manitoba, Canadian Islamic Wealth helps clients pursue their financial goals while adhering to their religious values through halal investing.
"Canadian Muslims are one of the fastest-growing segments of the population in Canada, with an estimated size of around 1.5 million individuals," Reitberger told Wealth Professional. "But there are very few financial institutions that are servicing this clientele and adhering to their religious values. To see a company like Wealthsimple come up and offer a solution to those clients is very encouraging."
Clients in halal investing face many limitations that the average investor doesn't think about. Aside from strictly avoiding companies that profit from gambling, tobacco, adult entertainment, weapons, and a slew of other non-halal industries, they must also avoid earning profits on interest-bearing investments. According to Reitberger, halal-based investing and sharia-compliant investing are generally taken to be synonymous.
"Around the world, there are several different agencies and governing bodies that dictate what is sharia-compliant and what isn't," he said. "In Canada, we have our Islamic Finance Advisory Board. The biggest standard recognized globally is set by AAOIFI [Accounting and Auditing Organization for Islamic Financial Institutions], and it's the one we follow at Canadian Islamic Wealth. There are several Islamic indexes as well, including the MSCI Islamic Index and the Dow Jones Islamic Index, and each one has a sharia advisory board that sets its standards."
Wealthsimple's sharia-compliant ETF follows the Dow Jones Islamic Market Developed Markets Quality and Low Volatility Index, which Reitberger said is among the ones he follows closely. The companies selected by the index do not generally derive their income from non-halal industries including alcohol, tobacco, pork-related products, weapons and defence, and adult entertainment, as well as conventional banking and insurance. To help ensure the ETF's purity, Mackenzie and Wealthsimple have also tapped a globally recognized sharia advisory firm, Ratings Intelligence Partners, to certify the ETF as sharia-compliant at its launch, with regular bi-annual audits being conducted moving forward.
While Reitberger is not questioning the ETF's Islamic bona fides, he said WSHR has to prove it has staying power, as all new investment products do. As a matter of general practice, he said he wants to see a track record before he can confidently recommend and put his clients' assets in any particular investment. His go-to recommended product, the Global Iman Fund, has a record stretching back 15 years.
"Whenever a company that doesn't centre itself around being an Islamic investment company or being sharia-compliant creates this type of product, they ultimately want it to make money. If it doesn't, the company may be inclined to put it on the chopping block," he said. "Assuming that the sharia-compliant ETF doesn't make money and is shuttered, it could leave investors who invested in it without a solution down the road."
That's not to say investment products grounded in Islamic principles are money-losers. Within sharia-compliant investment circles, Reitberger said less strict Muslims may entertain the notion that because it forbids so many industries, halal investing is prone to missing out on opportunities for profit and performance.
However, he said that various Islamic indexes and products around the world, including the Global Iman Fund in Canada, have stayed quite competitive with similar funds that don't follow sharia-compliant standards. That means contrary to intuition, values-based investing doesn't have to sacrifice performance as long as investors have the right tools.
"There are certainly other ETFs that are already accessible to Muslim Canadians, although I don't believe they're set up in Canadian jurisdictions," Reitberger added. "Sharia Portfolio, for example, has three different halal ETFs that Muslim Canadians can choose from, but those are listed on the NYSE. Manzil has access to the Wahed ETF, which is listed on the NASDAQ. Because they're U.S.-based, they open Canada-based investors up to tax consequences, so that's one way Wealthsimple's new ETF has an edge."
Until WSHR has at least a one-year record of decent performance behind it, Reitberger said he won't go out of his way to recommend it to his clients; if a client requests it specifically, he'll consider using it in smaller chunks in the vicinity of 10% to 15% of the assets he manages for them. But in his heart of hearts, he has high hopes for the ETF and would love to use it in his practice.
"Halal investing is growing, and ESG is growing; we're becoming more conscientious as investors across the country. It's a very exciting time to be an investor," he said. "There are so many ways to make decisions that are both profitable and ethical at the same time, and halal is one of the ways to do that."