Muslim investors face a number of barriers other clients don't and firm wants to give them a way to invest that aligns with their religious values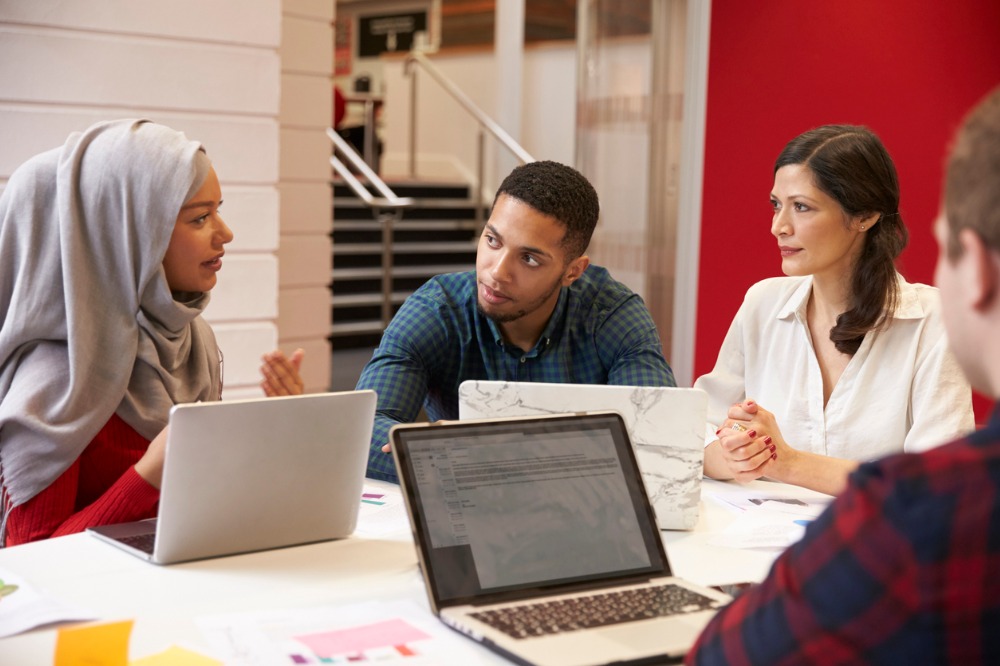 Every person faces unique circumstances when it comes to investing, including Muslims, who have several religious obstacles when looking to invest.
According to Jesse Reitberger, co-founder of Canadian Islamic Wealth, Muslims have to abide by a certain set of halal, or "permissible," rules when it comes to investing.
"The biggest challenge that Muslims face when it comes to investing, is investing in something that aligns with their religious values," explained Reitberger. "The reason for that is, within Islam, we are not allowed to take on interest as a means of earning money."
There are also specific ways Muslims can't invest their money so as to align with Islamic values, he said. They can't earn profit on alcohol, gambling, tobacco, adult entertainment, weapons, and most importantly, interest.
"When you look at your average portfolios across the board… generally speaking, unless you're very diligent about sifting through each and every one of those funds, Muslims will have their money invested in something interest bearing – whether directly or indirectly," he explained.
Reitberger said he's been in the finance industry since early 2013, shortly before converting to Islam in 2014. He said one struggle he faced when he converted to Islam was trying to get his new community to become clients.
When he was doing this, he was told they didn't want to go to his bank because they would end up in interest-bearing investments.
"After this happened, I started to investigate as to how we can service these clients while still respecting their religious values," he said.
Since then, while working at larger institutions, one of the biggest challenges he faced was respecting the values of Muslim clients.
Ultimately, trying to keep the clients and the company happy at the same time became a challenge – which is why he teamed up with Sheraz Ali to start Canadian Islamic Wealth. In the end, they didn't want to choose between the client or the firm.
Coming from experience with real estate and mortgages, Ali said working with clients in the Muslim community who are trying to refrain from earning money through interest is a challenge.
"I've dealt with a lot of financial advisors my whole life, and Canadian Islamic Wealth is definitely a rare and unique opportunity for Muslims in getting that extra research and information in regards to these equities," he said.
Ali is quick to reinforce to those who are interested in investing with Canadian Islamic Wealth that the team is Islamic, and they actually look at the social and environmental aspect of investing as well, which also brings in non-Muslim clients.
"We have non-Muslim clients as well that want to… really [look] into what they're putting money into," said Ali. "We actually take very great pride in not only having the Muslim clients, but realizing that there is another clientele here that really want to invest in socially respected types of equities and companies out there."
For Muslims looking to invest, Reitberger quipped that the best advice he can give is to contact Canadian Islamic Wealth. But for those who are looking to invest, he said, they follow a five-step process in on-boarding a client to make sure the relationship is solid and they understand why they are investing.
"The first step, before anything else, is we make sure it's halal," he said. "If we can't make sure it's halal, we can't move on to anything else."
The second step is looking into how they can protect their most valuable assets. Beyond that, they look into why the client wants to start investing and what they are trying to achieve.
"After those first two steps, that is a very important question, because at the end of the day, clients know why they're investing," said Reitberger. "Their kids' education, they want to go on a pilgrimage to Mecca, they want to save for retirement, they want to get assets together so that they can donate it to the mosque and the charity."
Whatever the case may be, Reitberger said if the client knows why they are investing, the likelihood of them sticking to their plan and strategy is higher if the markets "go crazy."
The fourth step is looking into the clients' financial situation. This includes notices of assessment, investment statements, how the client's current portfolio is doing. After that, they'll make a plan, offer their advice, and finally they'll offer their review.
"Nothing stays the same for our clients, so we continuously monitor their situation with any material changes in their life, we adjust their plan based on what they're trying to achieve, while all the while keeping in mind the halal aspect of their investment needs," he said.