KYC update system garners early kudos from on-the-ground advisors, says CEO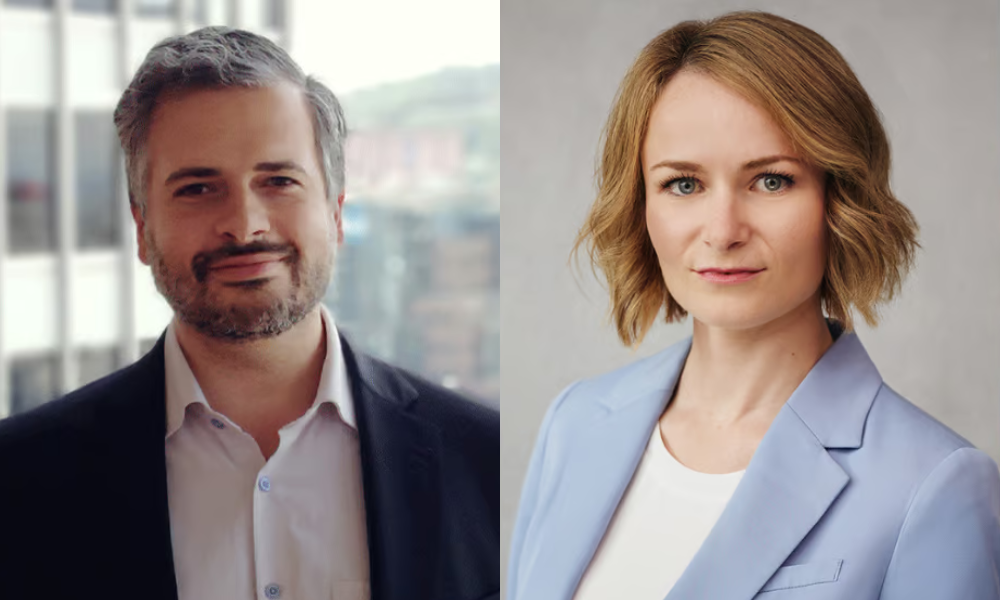 It's been roughly 10 months since the Ontario Securities Commission announced its first-ever TestLab initiative, which calls on businesses to propose and develop solutions to challenges within Ontario's capital markets. And for at least one participant, it's been a huge success.
"We've worked very closely with the OSC as well as our regulated partner Designed Securities. And it's gone very, very well," says Raphael Bouskila, founder and CEO at Mako Financial Technologies (pictured above, left).
As Bouskila tells it, Mako's aim was to have a KYC refresh process that provides better regulatory clarity in terms of both transparency and auditability. Creating a better user experience is critical too, he says, so that advisors and their clients would be less inclined to skip or go around the process.
"A great KYC process is important for clients, advisors, dealers and the industry in general," says Gillian Kunza, co-founder and CEO of Designed Securities (above, right). The Ontario-based wealth management platform, which has made a significant long-term pledge to stay independent, is Mako's official partner in testing its KYC refresh solution. "We wanted to pursue a KYC refresh that focused on where advisors were telling us they wanted improvement."
By Bouskila's estimates, between 80% and 100% of advisors that worked with the Mako Fintech KYC refresh module thought it was excellent, and all advisor participants found it better than a KYC refresh process they've used before. The Mako and OSC Testlab initiative, Kunza says, has led to a more interactive process that helps consolidate a client's current KYC details.
"We frequently hear feedback about the administrative side of KYC updates. If a system pulls all the relevant items into one place, with capabilities to update them at the same time, it's a much better process," Kunza says. "That's what we created."
Like any good research, the KYC refresh initiative also uncovered some potential traps. One issue arises from giving clients the liberty to update their whole KYC form independently.
Under an integrated system, updates to the KYC form would automatically be cascaded on to the client's profile and portfolio. While that can be beneficial, Bouskila says it also leaves clients vulnerable to some of their worst self-sabotaging tendencies.
"From a macro perspective, automating KYC refreshes throughout the client life cycle is very beneficial," Bouskila says. "But a client who suddenly or drastically updates their KYC information might be in a bad mood that day, or they might be panicking over some news they just read."
With that realization, Mako fine-tuned its KYC refresh system. Even as a client's KYC information is updated on the cloud and directly accessible to them, the advisor can still step in to make sure the client understands the implications of the selections they're making.
"Part of the advisor's job is to make sure a client doesn't suddenly decide to liquidate a substantial part of their entire portfolio at the wrong time," Bouskila says. "You don't want a process that cuts them out entirely."
According to Kunza, the system lets clients see "what they had before" in order to reflect properly on what might have happened since that last KYC update.
"For advisors specifically, it creates more meaningful interaction with clients," she adds. "The advisor is still the guiding resource, but the technology helps facilitate the discussion. It doesn't just ask for a signature."
The project is in its final stages, Bouskila says, with some pending data from on-the-ground advisors as well as client testing still to be done. That information will then be reviewed by the OSC; Bouskila expects the regulator will come out with a summary report on the findings in Q2.
"We don't want to own this. This isn't our IP," Bouskila says. "I think this is something that the entire industry should benefit from."