Endeavour Wealth explains strategy behind lofty AUM target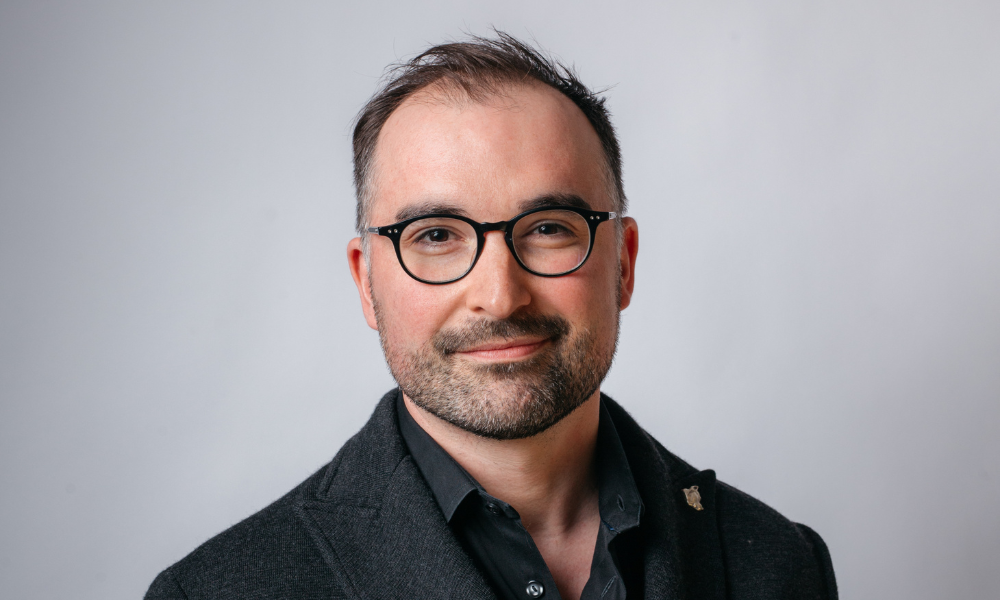 Even though Endeavour Wealth Management launched just before the pandemic, Grant White believes it's still on track to meet its goal of managing $10 billion of assets (AUM) within 10 years.
"That's on my white board right now in my office. It stares me in the face every single day,"
White, managing partner and portfolio manager for the Winnipeg-based iA Private Wealth practice told Wealth Professional.
"It's ambitious, but I think it's very doable. And, you never do that on your own. I expect to add a lot of great people over that 10-year period."
Endeavour is already searching for advisors in other firms and mentoring others straight out of university, but White said it's still a challenge to find the right people to fit its value and culture.
"We call it the Endeavour DNA. We say we have to be more every single day - be more for our clients and be more for ourselves. That's what we're looking for from a cultural perspective," said White, noting it wants people interested in helping their community as well as people who are open-minded and collaborative to continue to drive their innovative space.
"I like to describe us as a Buffett meets Branson kind of culture in that we are very process driven, like Warren Buffett, and we have these firm beliefs about how we do things and how to create good service and good advice for clients. But we're also like Branson in that we'd like to have an exciting environment that's innovative and very culture driven. We're changing the game so that we mirror those two personalities together. That's what you get in Endeavour."
When Endeavour launched in 2019, it planned for potential turmoil, such as in 2008, but didn't expect to face the pandemic, market volatility, and looming recession. Despite this year's markets, White said 2022 has been its best year, and his biggest challenge right now is how to grow and take advantage of the opportunities presented by the economic turmoil while helping its advisors communicate as effectively as possible with their clients.
He admires companies like Nicola Wealth and the Carson Wealth Management Group in the US.
"But now we're starting to think beyond that," said White. "If we're going to be a leader in the industry, and if we're going to truly change the industry and impact the industry and Canadians, in general, then we need to start thinking beyond what other companies are doing. We've started to explore what the wealth management industry would look like 10 years from today and started to build toward being an experienced leader in the industry for that time."
When White's team left the bank, it wanted to have a positive influence on the industry. It's curious about how it can improve the client experience and interested in how to centralize the accumulated data to do make provide more proactive advice.
"I want technology that's going to be proactive and help the advisors do their jobs that much better. I think people are starting to realize that wealth isn't about money. It's more about freedom of time and control over time," said White. He wants clients to feel that freedom not just when they meet with their advisors, but all the time.
"I see using the data that we have in a lot more proactive way and quite literally giving them that feeling of freedom in the palm of their hands through active technology and active software. That's a much better user experience coming to the wealth management industry in the future, and I want Endeavour to lead the way there.
Endeavour currently has 13 staff – five of whom are advisors – and White plans to add three more advisors and double its staff in 2023. He's aiming to have advisors in multiple cities within three years. It has $250 million AUM now, but he plans to increase that by 40-fold in its first decade.
Research suggests clients act on only 30% of the financial advice the industry provides and Endeavour continues to look at ways to make advice more tangible. It's also been building out its client portal software and plans to have all of the data in one spot to provide consistent and active reporting to clients. It's also looking at the possibilities virtual reality technology could offer.
"We're going to offer the ability to go to new places and communicate with people in more ways, in the way that they want to be communicated with and in the places where they want to be communicated with," said White. "For the right teams and the right businesses that can lead the way, it's going to create so much more opportunity and even more opportunity to hire more people. So, that's where I see this going."
As for White, he loves the industry – and is optimistic about advisors' growing importance in providing wealth management advice.
"I'm really passionate about helping people and providing them with opportunities to be successful and to achieve their dreams," he said. "I think wealth management is the best profession that we have to help people do that because we have such an opportunity to create positive impacts."